Shamoon Abbasi is a multi-talented man as he has impressed everyone with his impeccable acting, great direction and storytelling unparalleled by others. He is a person who has worked on great scripts for television and he has been making an impact within the film industry with projects like Waar and then Durj which received a lot of critical claims among film enthusiasts around the world.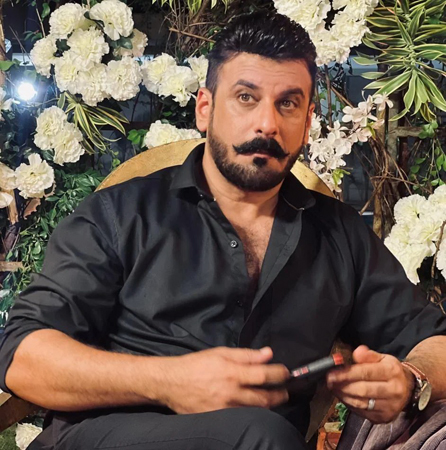 Recently, his Durj co-star Sherry Shah went on to reveal that she is now married to her Durj leading man Shamoon Abbasi as she wished him his 50th birthday with a loved-up picture. The couple has been gathering a lot of love from their fans since and at the same time some her shocked by this development as they did not see it coming so suddenly.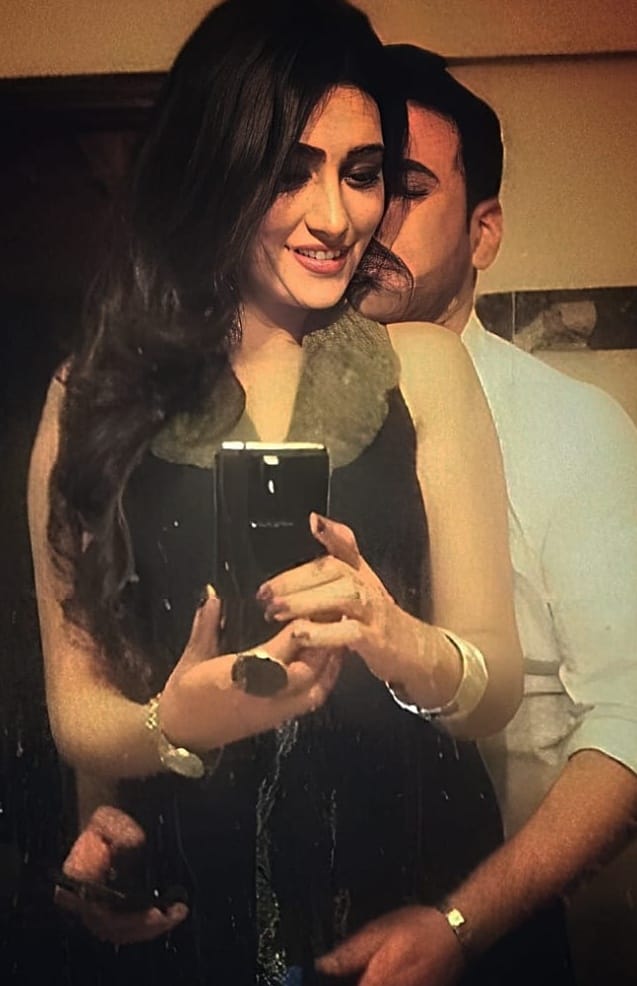 Shamoon Abbasi has now revealed that he and Sherry did not get married recently. They got married 4 years ago but kept the news from social media as they did not want any toxicity in their lives. Shamoon shared that Sherry is the life partner that brought peace in his life and he believes in Nikkah rather than being girlfriend and boyfriend.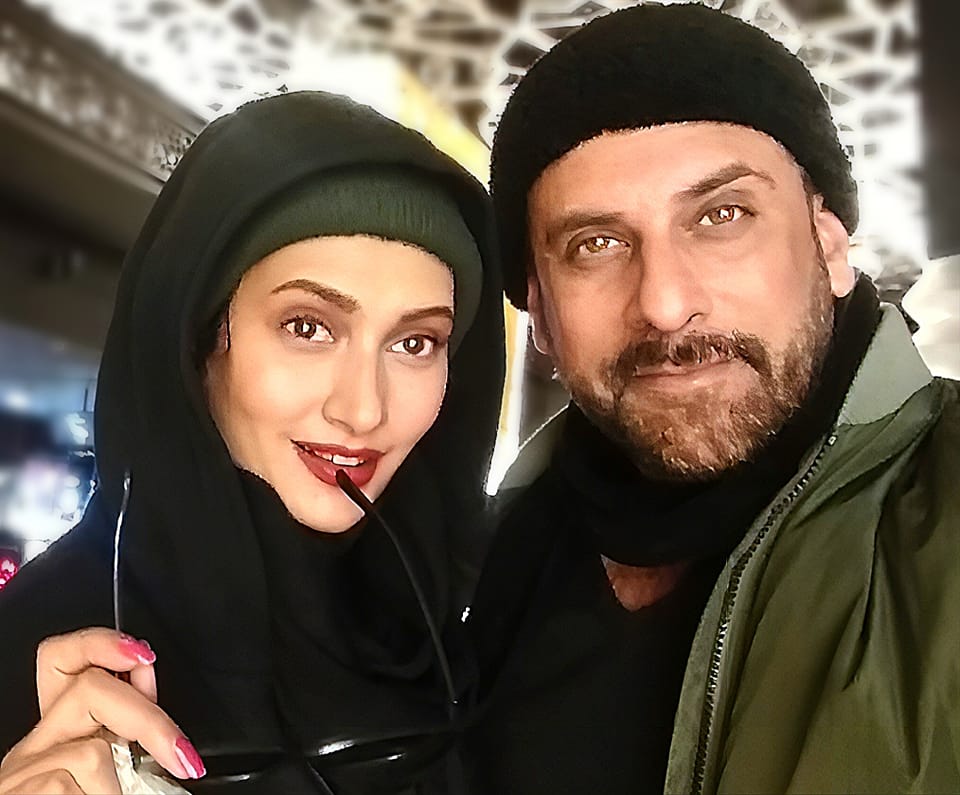 This is the message Shamoon shared:
Getting married to someone Infront of Allah's name is better than to have girl friends living with you .. and being called a stud . Hence I am proud to have married again because I always wanted a life that brings peace in my life ..and I finally found that peace in her . Fact is that me and Sherry Shah got married 4 years ago and never shared the news on social media because of the toxicity of social media. Now that it's Public, I would like to thank every one by heart who sent their prayers for both of us after reading the post of our marriage . I know many will want to joke and troll this news .. but I think haters will hate potatoes will potate and rotis will rotate .. so it's all good.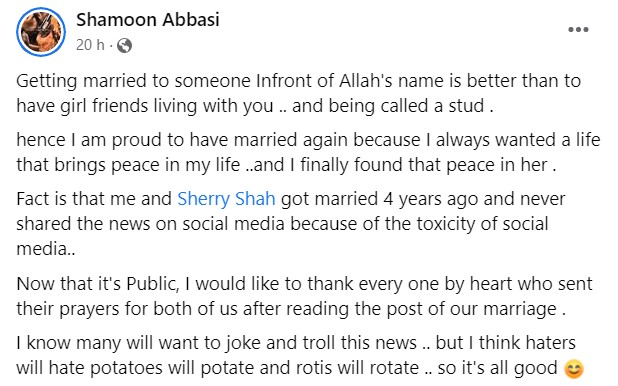 People shared their love for the couple after Shamoon's announcement: