Now, after Mehwish spoke about Pakistan on international event in Oslo, Norway, Alot of celebrities and our people praised her. Shaneira Akram praised her she posted that Acting gave her limelight and popularity but  her National award has given her a padestal that she needed, she said its not our achievements that we need but what do we do after that, has a meaning and Mehwish is definitely doing justice to it.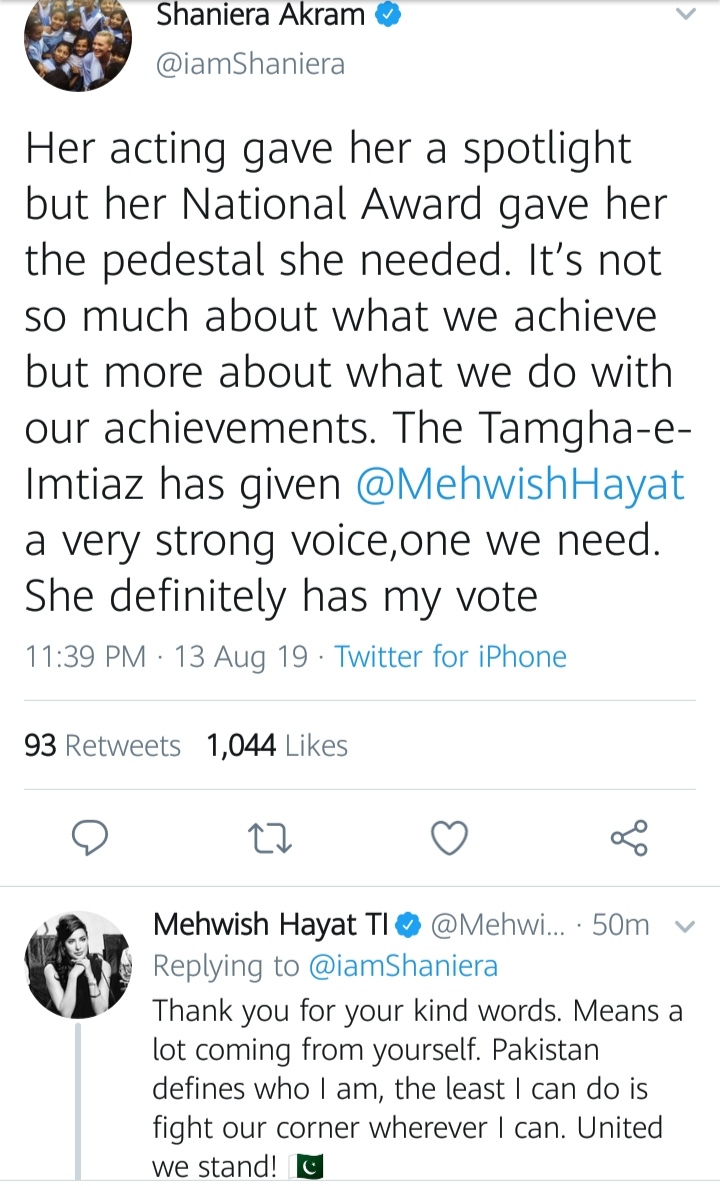 Ayesha Omar, Azfer Rehman, Faryal Mehmood, Qasim Yar Tiwana, Mehreen Syed, Zara Noor Abbas, Amna Ilyas, Nadeem Baig and Nausheen Shah also praised her on her speech and commented there.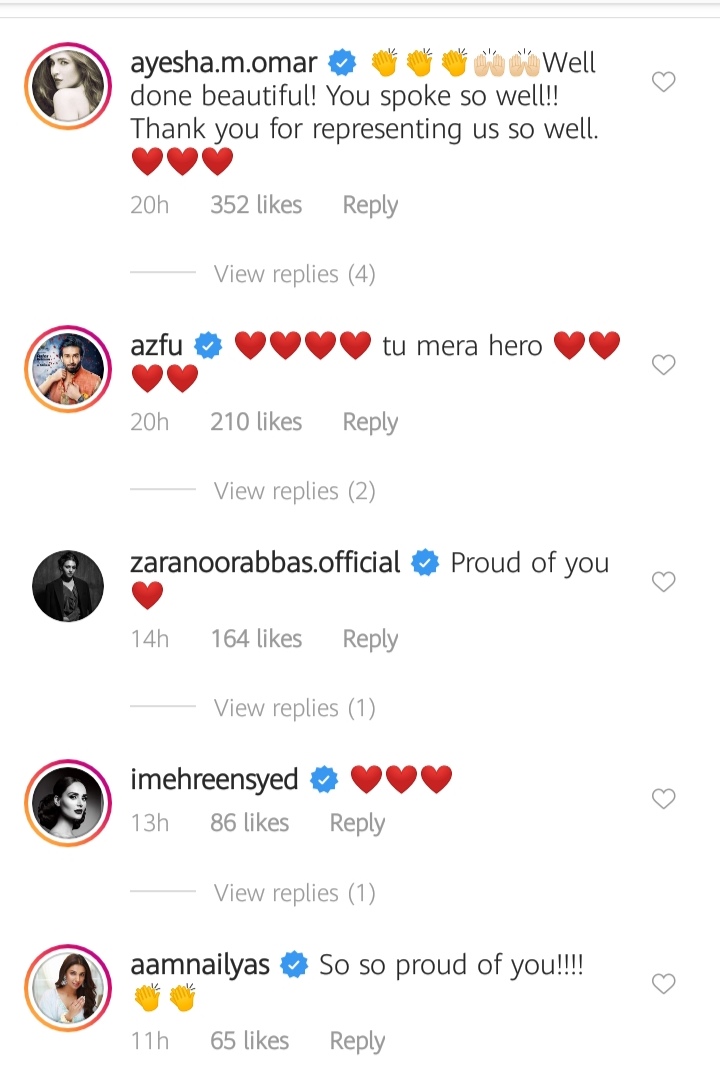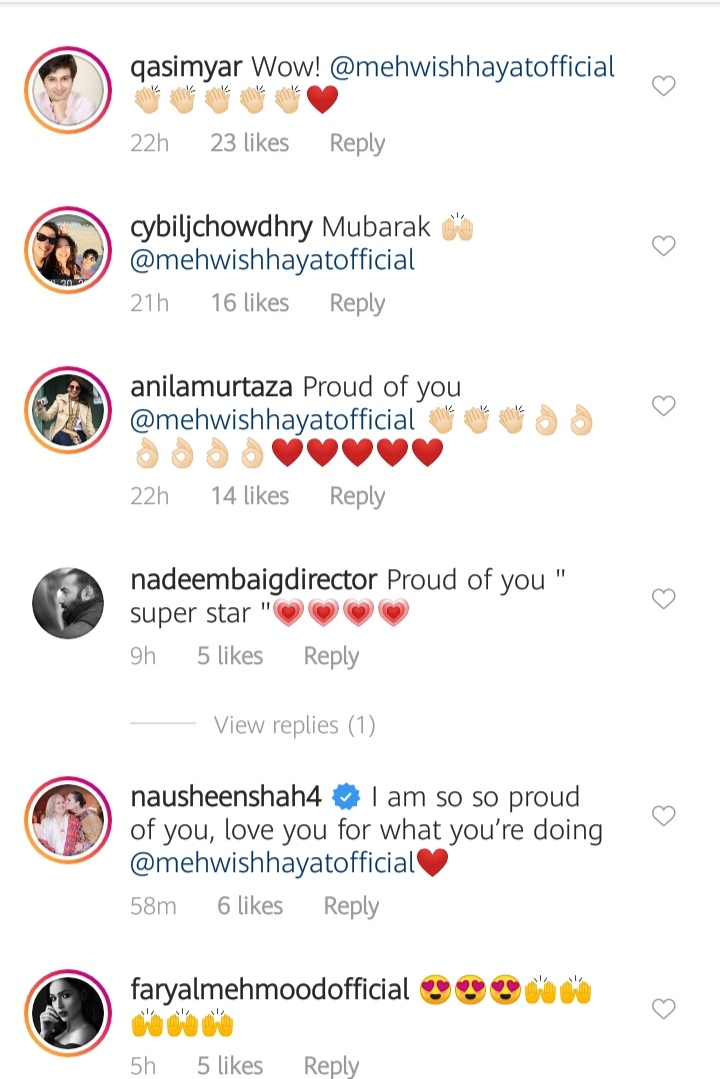 Mehwish  clearly said in speech that, "Pakistan was depicted wrong by bollywood and Hollywood as a propaganda campaign where they talked cliched opinions and didn't get into what people are?, what is the region really famous for?, they only shown us with guns. Come on, the reality is different and now we have decided to make films about Pakistan so you can see the real image of pakistan". Now people think that she is way better than Mahira and many others who don't represent Pakistan instead just talk about bring friends with Indian who are hostile towards Pakistan. Most of the people now admits that she rightly deserved the Tamgha e Imtiaz and yes she is proving it.