Superstar Movie has been the most talked-about film releasing this Eid and the producers went out of their way to promote it. Pakistani films most often are disappointing in terms of screenplay and script therefore if a film delivers in these two departments then it is definitely a must-watch but then there are also films which might have a done-to-death storyline but the visuals and the dialogues are so stunning that you enjoy watching them. Then there are those films which have the perfect comic element and that is what keeps you hooked. Superstar is definitely not the kind of film that keeps you hooked or looking forward to more. It does not have a single moment which completely blows you away. Superstar tries to achieve too much but ends up showing quite a few clichéd scenarios 'interrupted' by some really good songs.
Screenplay & Music: Azaan Sami Khan
Dialogues: Ali & Mustafa Afridi
Director: Mohammad Ehteshamuddin
Producer: Momina & Duraid Films
The Performances and The Songs
Mahira Khan is phenomenal as the superstar but there is absolutely nothing new or grand about her portrayal of a simple girl trying to make it big. Bilal Ashraf has a definite screen presence, he looks great on screen, his acting has improved but there definitely were times when you wished the director had made him retake those scenes. Bilal Ashraf and Mahira Khan's romantic interactions in the film are powerful but there are very few of those. Their characters keep you confused and the changes in their characters have definitely not been given enough screen time. The songs were the best part of the film but there were too many of them and not all of them were choreographed as well as they could have been. This film could easily have been a musical. As a musician, Azaan Sami Khan did wonders because there were a variety of songs and each one of them were beautifully sung. Alizeh Shah was phenomenal as Chutki, she was the most entertaining part of the first half before the interval. She looked great on screen, gave a solid performance and made Chutki's character more entertaining than annoying.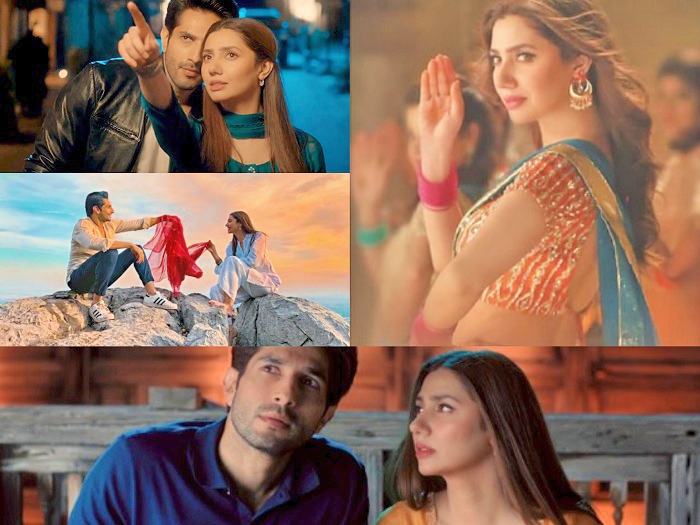 The Love Story
Superstar's trailers promised something more than just a love story – a star's journey, the sacrifices, and the ups and downs. Well, the movie does cover that but completely fails to highlight this aspect properly because there was more telling than showing. Superstar could conveniently be just another love story without adding the 'Superstar' bit. personally, I did not feel for Noori or Sameer Khan as actors/stars for a single second and there was nothing new about their struggles.
Superstar is a simple love story about two people coming from completely different backgrounds who meet, fall in love, there is heartbreak and betrayal, one is at fault and then eventually that person is forgiven and we get a happy ending! I am still wondering why the film is titled Superstar! I was honestly wishing I could have fallen in love with Noori just as easily as Sameer Khan did. This love story seemed quite forced, which is why it took me a while to warm up to it. Sameer's betrayal was very forced and his efforts to win Noori back, in the beginning especially even more so! Sameer Khan's betrayal did not go well with his overall personality, the lack of communication even though he was madly in love with Noori was impossible to relate to.
Patriotism Ka Tarka
Like every other Pakistani film, this one too has a specific track which highlighted Pakistan/India ties, showed how patriotic the hero was and the pressures which Pakistani actors face when they work in Bollywood. Although, the falling from grace scenario was completely true but was it really needed? Why did Sameer Khan even go back to India for that Press Conference with all the riots and threats?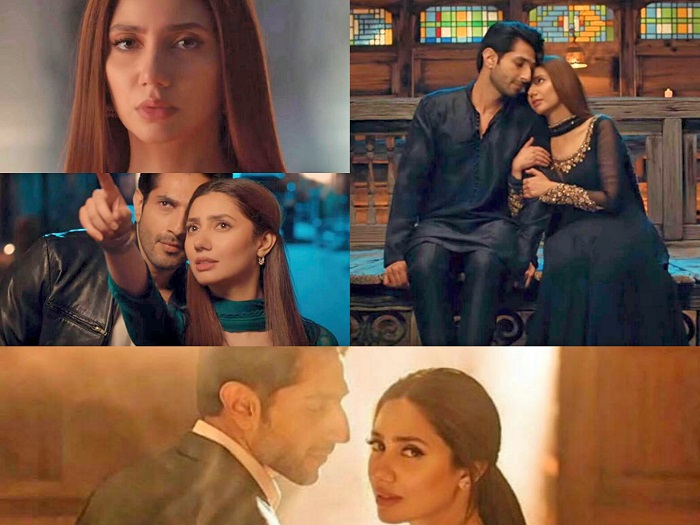 Final Remarks
The cinematography of the film is not as grand and impressive as Punjab Nahi Jaungi and Balu Mahi, I was expecting better. The story is all over the place, the screenplay is dodgy but the songs keep the film from getting too dull. Bilal Ashraf looks great on the big screen and Mahira Khan is stunning in the superstar role. Mahira Khan, however, needs to experiment more because in the first half of the film her overall look and demeanor is a lot like the one she had in Saat Din Mohabbat In. The dialogues reminded me of drama serial Aangan, heavy-duty but at times out of context and hence not too meaningful. The timing of some of the jokes in the film is so bad, it's unbelievable. The film gets better after the interval, I found it difficult to sit through it in the first half. I wish our filmmakers would invest more on original, well-thought-out and quality scripts than promotions and marketing.
Have you watched Superstar? Do share your views.
Have a Look at our Video Review: