The team of Superstar has left no stone unturned to ensure that people buy the tickets and watch the film. From interviews to promises that this film will deliver, the team has done everything in its power to make this film a hit in the cinemas. While it is their right to do whatever they can to convince the audience to watch their films, it is highly unethical how the audience are being lied to as far as the actual figures are concerned.
Bilal Ashraf, who is playing the lead alongside Mahira Khan in the film posted IMDb's rating on his Instagram story. This rating was 9/10 which would mean that IMDb highly recommends the movie. A lot of people read the reviews and check these ratings on IMDb before deciding whether they want to watch a movie or not.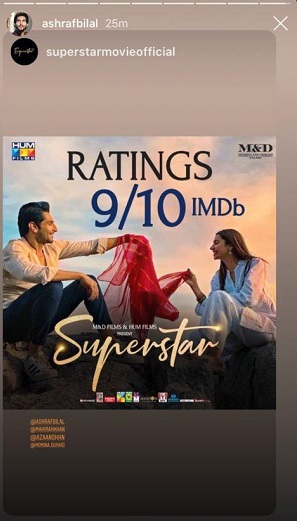 Now, if you actually check the IMDb's website the rating is completely different.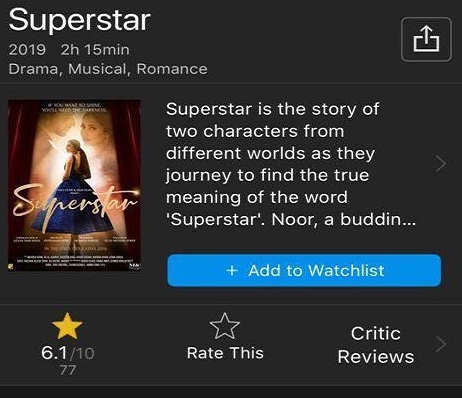 This basically shows how desperate the team Superstar are to sell their film! The rating has been falling ever since the film premiered for the general public.
It seems like the team Superstar has taken the competition a little too seriously and are now resorting to tactics which are highly unethical.