Pakistani women are once again getting highlighted on the international forum this time through a documentary that has been produced by a charity run by actress Salma Hayek and directed by Sharmeen Obaid Chinoy. The title of the documentary is Humaira: The Game Changer. This documentary was shown for the first time at the Women's Forum Global Meeting in Deauville, France on Wednesday.
The documentary is a sequel to Humaira: The Dream Catcher, which was about the courageous woman Humaira who opened her school ' Dream Model Street School' in that area of Pakistan where there was no concept of educating girls.
"The Dream School has changed the lives of hundreds of children. Every girl deserves to go to school, regardless of where she was born," said Madonna, who appeared onstage with Humaira at the Sound of Change Live concert last year.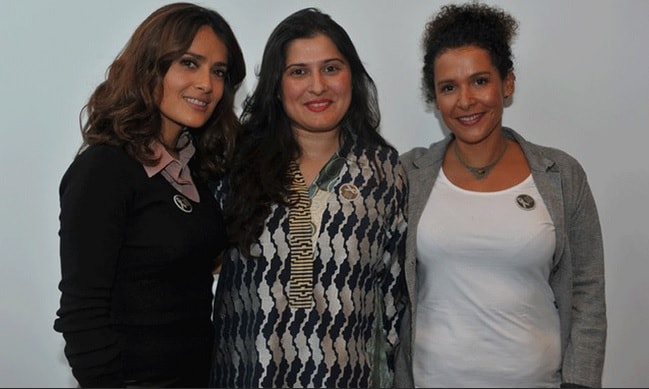 'Dream Model Street School' has been a dream come true for many because it has given more than one thousand boys and girls access to education. It has also given opportunity to women in that area to work in the school.
It is really good to see these issues being highlighted on international level, we wish Sharmeen Obaid Chinoy all the best for her future endeavors.