Politics in Pakistan is not less than an entertainment industry where  there is always something ready to make people surprise and entertain. These days when the wedding bells are ringing loud in the showbiz industry, it is now the stunning Sharmila Farooqi, a politician belonging to Pakistan's Peoples party. Sharmila is seen onscreen on different talk shows and has always proved herself as an asset for her party. She is bold, she is talented and now, she is committed as well.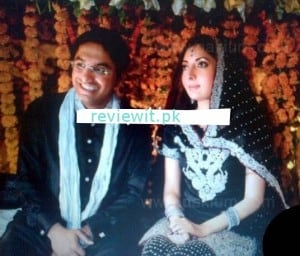 You got it right, Sharmila has recently celebrated her engagement ceremony at her house, inviting all special guests, party members and other important figures from her social circle. Wearing a black outfit, she seems quite happy with the new bond. It can be seen that the would-be -groom is also happy having her as a life partner. The couples look amazingly good together.
We wish all the best to come to this couple.
Blessings
Nida  Zaidi