The award for the most sloppy storyline and the most inaccurate use of background score goes to team Shehrnaz!! After this episode I am officially done with watching and reviewing this play. Honestly speaking I even watched this episode only out of sheer curiosity, just to find out how ridiculous the storyline could get. The most funny scene in tonight's episode was the one in which KK's assistant comes and gives Shehrnaz flowers, the background music and the overall feel of that scene suggested that Shehrnaz was heart broken because KK could not make it!! Hello! you are getting married woman please get over KK, was the first thought that ran through my mind.!! Shehrnaz's colorful personality and her foolish decisions make it impossible for the viewers to feel for her character. Later on Shehrnaz thought of KK when Sherry called her princess! When she was with KK she used to miss Sherry and now that she is married to Sherry, she cannot stop thinking about KK!
Shehrnaz's character was introduced to the viewers as that of a girl who was both ambitious and intelligent but now instead of getting even more ambitious and street smart with time and exposure, she actually acts naive a little too often, something which is impossible to relate to. Shehrnaz's marriage to Sherry and as the preview suggested her decision to invest in his career have to be the most stupid decisions she has made. Once again after getting divorced she will be lonely. I am still wondering where Imran Ashraf's character has disappeared!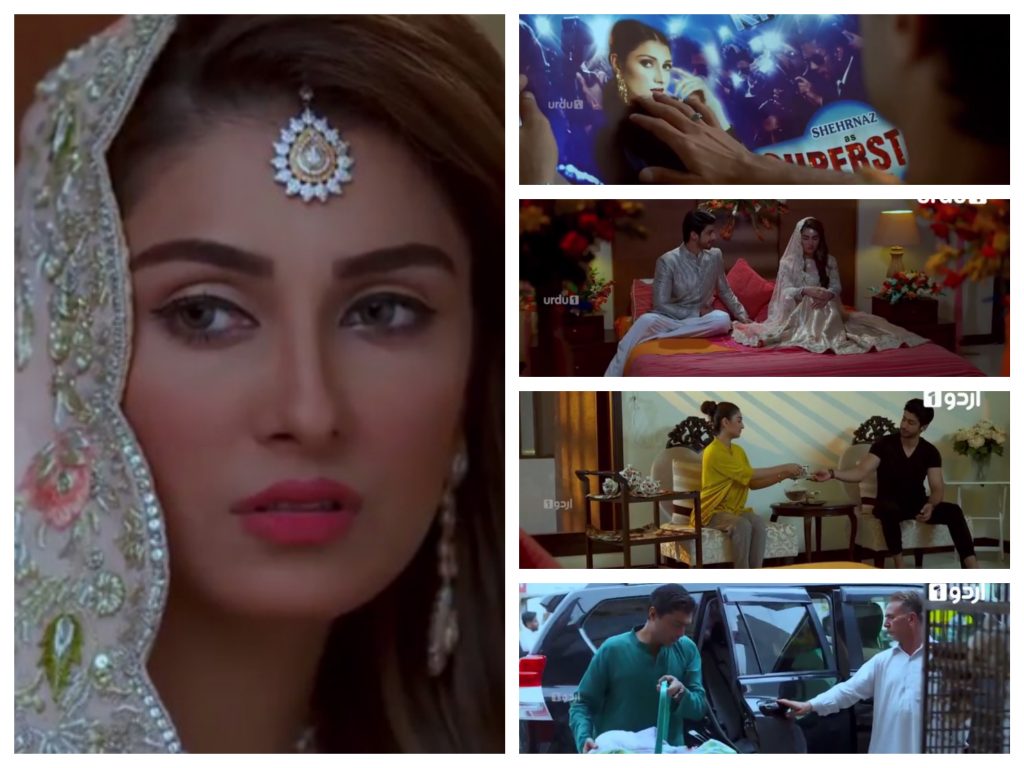 KK's newly developed love for the child he has not even officially adopted is another ridiculous development in the story. I have a bad feeling that Shehrnaz and KK will end up together and live happily ever after!! Ayeza Khan looked pretty in all the scenes just like all the previous episodes but I wish the production team invested less time and money on Ayeza Khan's looks and more on hiring a good writer! The fact is that the writer did not put in a lot of thought into writing this script. The first few episodes were well written and the story had a definite direction but for the past few weeks the story has gone completely haywire. We have watched many damsels in distress in dramas but I must say Shehrnaz is one-of-a-kind because all her problems are mostly self-created. This is especially disappointing because in the beginning episodes she was introduced as someone who could tackle any problem. That Shehrnaz died a long time ago and this new Shehrnaz isn't exactly appealing!
How many of you watched this latest episode and how many of you, like me, are looking for something more entertaining and logical to watch on a Wednesday night? Do share your thoughts about this episode.