I am slightly disappointed with this latest episode of Shehrnaz because for the first time I felt like there were many developments which were not as convincing as one would have hoped for them to be. With this episode Shehrnaz stepped in the world of showbiz. Her overall personality was introduced in detail in the past few episodes but the complete change in her character (not just her attitude) was difficult to relate to especially because of the multiple times Shehrnaz proved that for her self-respect came before everything else. What Sherry did was definitely terrible but what Shehrnaz did as a reaction was even more impulsive as well as desperate and definitely not in line with her personality. It was all too sudden therefore Shehrnaz's actions weren't entirely justified. In my opinion this episode should have covered the repercussions Sherry's action had on Shehrnaz and gradually after leaving no stone unturned she should have gone to KK for help because accepting KK's offer too would have meant that Shehrnaz would have to trade her dignity in order to take revenge from Sherry. Even after being tricked by Sherry, she was willing to sign the contract without reading it. The viewers had no way of knowing what was going on in Shehrnaz's mind except that she wanted to take revenge from Sherry at any cost which is why she was willing to sacrifice anything and everything. Basically, Shehrnaz went from being wise to becoming a complete fool in the span of 10 minutes! The character most us fell in love with changed entirely in this episode and this sudden change was just as rushed as Sherry and Shehrnaz's "engagement".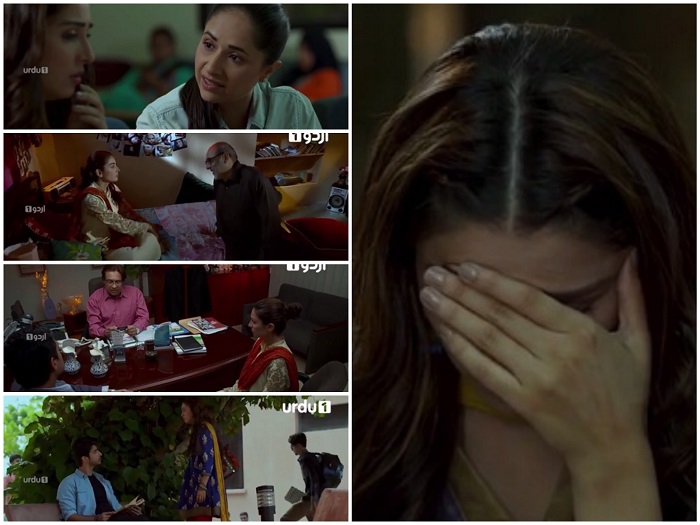 Also, Shehrnaz's career just like Sherry and Shehrnaz's relationship was covered in a few minutes. This was the moment many of the viewers had been waiting for but we did not get to see Shehrnaz growing/changing as a person or taking steps forward in her career in stages but it was a big leap forward without showing much-needed details. The preview of the next episode suggests that Shehrnaz and KK's "relationship" will be covered just as callously as was Sherry and Shehrnaz's relationship. I absolutely love the overall feel and the general idea of this play but the writer does not have a strong grip on the story and the director has not added the details which were needed to make the viewers understand some important developments. The viewers were never shown the relationship dynamics between Shehrnaz and Sherry and same is the case with her relationship with KK as well. KK wanted Shehrnaz all to himself, which suggests he wanted more than just "friendship" therefore the writer cannot just overlook this aspect of their relationship!
The way KK bribed the university Chancellor/Headmaster was another scene which was executed poorly. This scene should have been more subtle, no matter how rich or influential a person is, the head of a university won't take bribe this openly. Even after everything Sherry did to her somehow Shehrnaz did not look too happy watching him suffer and the preview of the next episode also suggests that she is not over him just yet! Shehrnaz is losing focus fast and the way her blunders are being shown is somewhat hypocritical because the writer is showing her making these bad decisions but he still wants the viewers to see Shehrnaz as the person she was introduced as. It would have been far better if viewers were shown all these developments in detail and more openly and if the viewers were given the choice to feel whichever way they wanted to about Shehrnaz. In my opinion the writer was too worried about keeping Shehrnaz's "image" alive to show this particular development in Shehrnaz's life more openly which has led to confusion.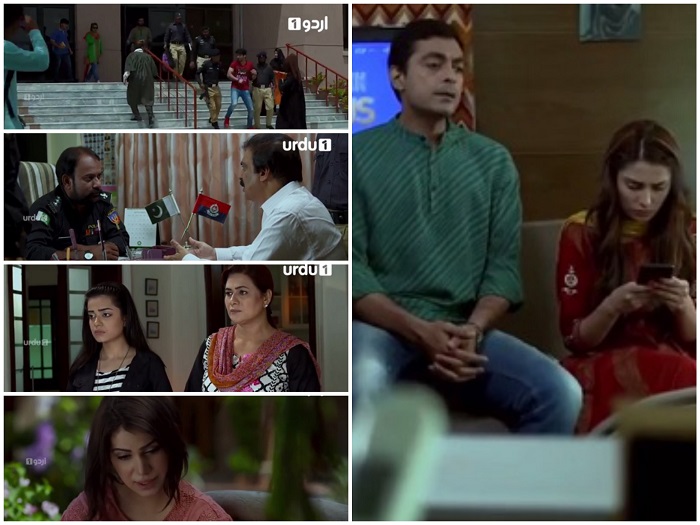 Ayeza Khan, Aly Khan and Sajid Hassan once again acted brilliantly in this episode but overall it did not have the impact which an episode covering such important developments in Shehrnaz's life should have had.
How many of you watched this latest development? Do share your thoughts about it.