Before I begin, I would like to say that throughout this episode, there were scenes that made me cringe, scenes that made me laugh out loud and finally-scenes that forced me to lower down the volume.
Starting with the part that made me LAUGH! This episode began with the scene where Dr Dim-witted (yes that's what I am planning to call Shariq from now on :P) called and talked about sending his proposal. Mehar dropped the call but she wasn't as infuriated as I expected her to be. Shariq is so dim-witted (hence the name) that he safely 'assumed' that he must have dialed the wrong number! I mean, this possibility didn't even cross his mind that perhaps it was someone OTHER than Sidra who picked up the phone, since he wasn't calling her on her personal cell. I couldn't help laughing out loud on the level of his stupidity.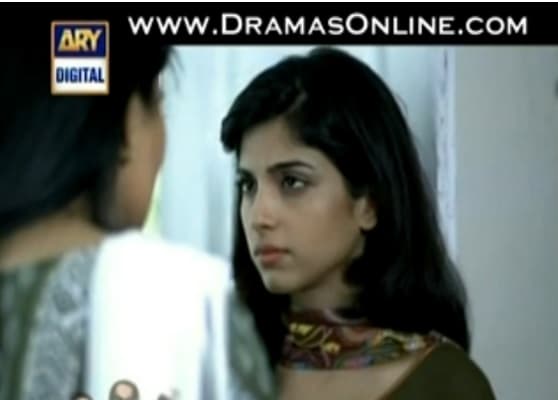 There was too much of Firdaus Aapa in this episode. Firdaus aapa ka naashta, Firdaus Aapa ka 'tail', Firdaus Aapa ka cough syrup and-you name it! To be honest, 'Shikwa' might lose some of its viewers mainly because of Qaiser Naqvi's way too irritating voice, her painfully monotonous dialogue delivery and expressions! I just HAD to lower down the volume every time she appeared on the screen. As much as I am loathing Firdaus Aapa's character, I have fallen in love with Mehar's character because after a long time, I am seeing the character of a girl who is NOT Miss Goody two –shoes and she's definitely not dim-witted. She never pretends to be someone she's not and unlike the rest of our senseless heroines, she always voices her opinion at the right time. I truly felt for Mehar when she was recalling how her father had great plans for her.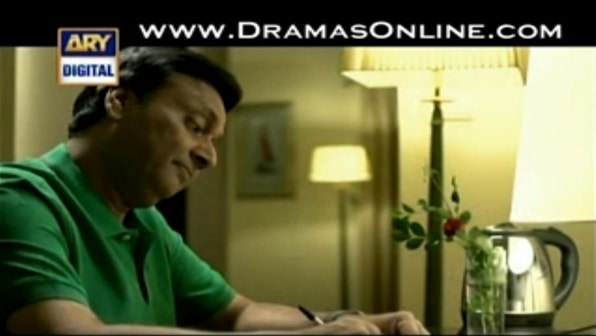 I guess we all knew that soon after Saqib will go abroad, they will add some 'romantic' letter-writing bits. And that happened right in this episode. Oh my! 'Cheesiness overload'-it's the only 'phrase' that hit my mind when I heard Saqib saying things like, 'aaj pehla mauqa hai kay apni mehbooba ko khut likh raha hoon' and 'tumhari yaadon nay iss kamray ko rangon say bhar diya hai'. In case you are wondering, these were exactly the scenes that made me cringe. Maybe these dialogues would have been a tad bit likeable if Waseem Abbass had not been the one reading them aloud :P However, the scene where Mehar attempted to write back, was actually kind of cute. Needless to say, Sonia Hussain's acting has been spectacular! The way she was carefully choosing her words and tearing one paper after another-it was all top-notch. I must admit that the letter-writing bits were well-executed and enjoyable (excluding some lame dialogues for sure :P).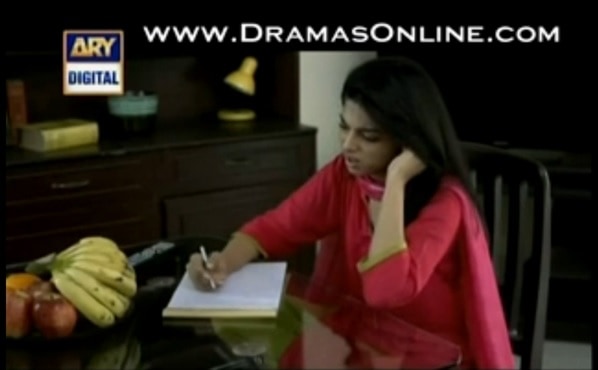 Moving to the side track, Shariq's sister finally got committed and as soon as this milestone was achieved (honestly, they made it look that way), Shariq's mother magically transformed into a kind and understanding mom. For the first time, I saw a glint of 'happiness' on that lady's ever-scowling face! As Dr dim-witted promised (did I mention he's very desperate), he, along with his mother and sister, went to pay Munazzah a visit. But apparently, they didn't talk about his proposal yet. Thankfully, that misunderstanding of Mehar being Shariq's love interest wasn't prolonged. I don't think any guy in his right mind constantly nudges his mother and whispers,'aap meri baat kab karain gi', and that too when he is sitting right in front of his future MIL.
The way things are shaping up, I don't think Mehar will turn into a vamp. I just hope things don't take a shocking U-turn. This was it folks! Did you guys watch the latest installment? What do you guys think of the latest developments? Please share your thoughts; I will be looking forward to them!
Maryam Mehdi