Indian media has an old habit of inviting Pakistani cricketers live in their shows on the call during live transmission in all the biggest cricket series. Indian media always tries to indulge in to outrageous debates with Pakistani sports stars. This time again, a rude Indian anchor of Zee News invited Shoaib Akhtar, she literally asked question in a shooting tone, not only this, she lashed out at Shoaib Akhtar that the team Pakistan has done wrong and Asif Ali was indulged into an ugly fight.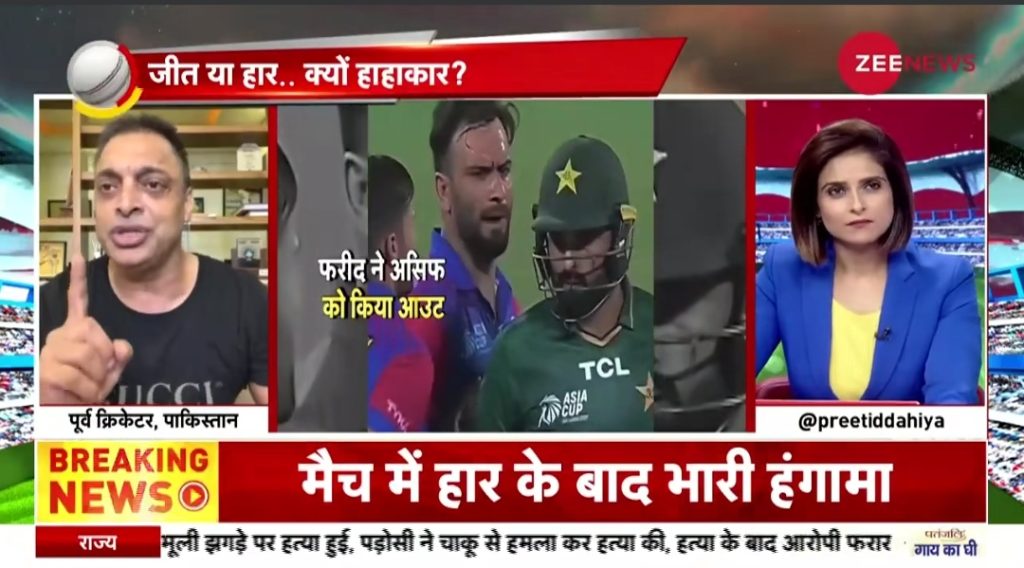 Shoaib Akhtar also angrily responded to it and said that Afghanistan is our brother country and whatever has happened between Pakistan and Afghanistan we will be handled by themselves and India should not speak in this regard as they will be coming to Pakistan eventually. To this, Indian anchor said, they can come to India as well. Shoaib Akhtar then said,"we kept them for fifty years, now, you can also keep them for 50 years, you are making a fuss of it and not us". On the allegations Shoaib said that it was all started by Afghani player Fareed, he further said that the Afghanistan spectators displayed the same anger and now they will be facing the consequences in form of punishment. He said Pakistan has a lot of patience.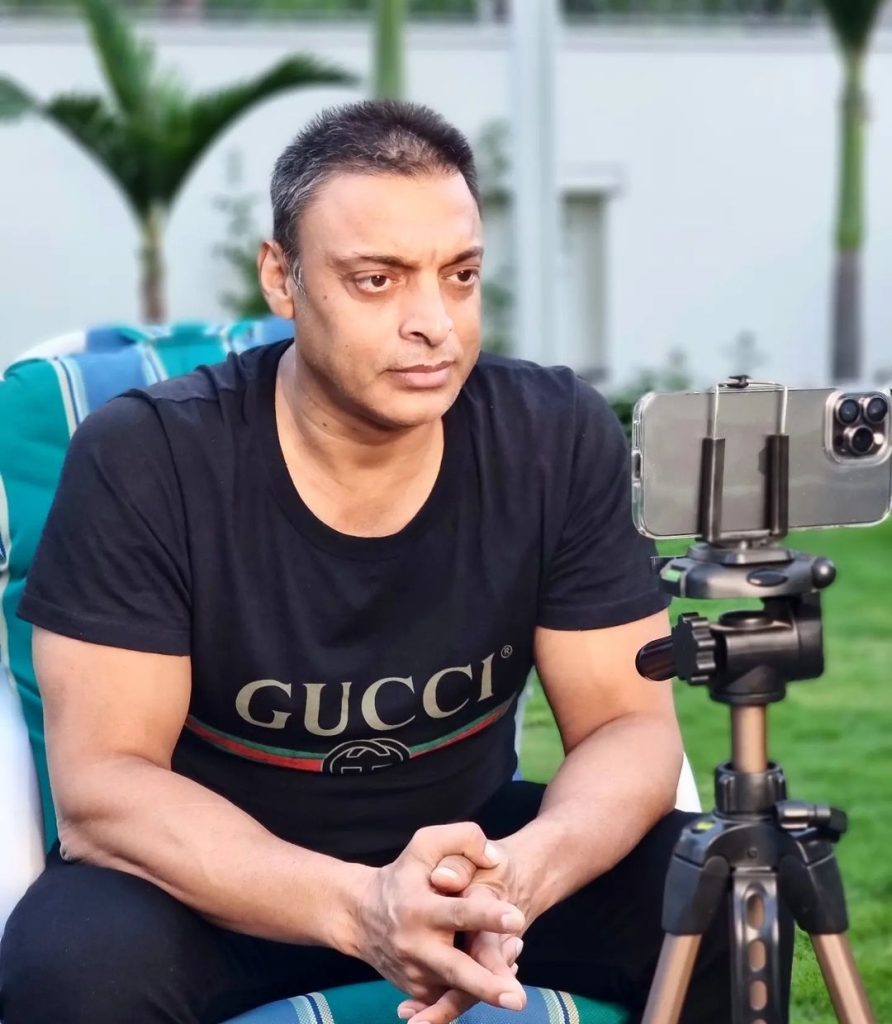 When Indian anchor was lashing out, Shoaib Akhtar said that the Indian crowd is also wild and once he was stoned in Indian stadium which he had to bear with patience. He said if Kohli shows bat, it's okay for you but if Asif Ali does the same then it's offensive?, he further said that Pakistan is the country who kept the 5 million migrants of Afghanistan despite being a third world country, so Pakistan will sort issues with them and India should not intervene. Here is the link of the video of Zee Tv
Fans are loving the befitting response of the cricketer and they said that he rightly fixed India who are still in anger of the defeats. They also jabbed at India on losing. Have a look at those comments.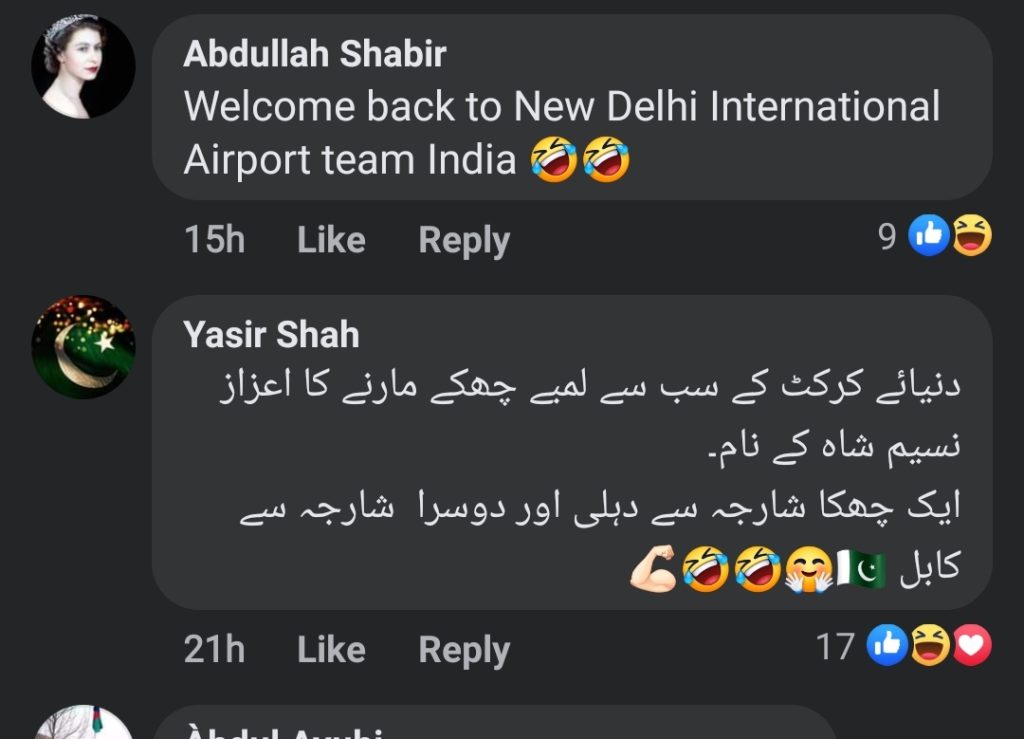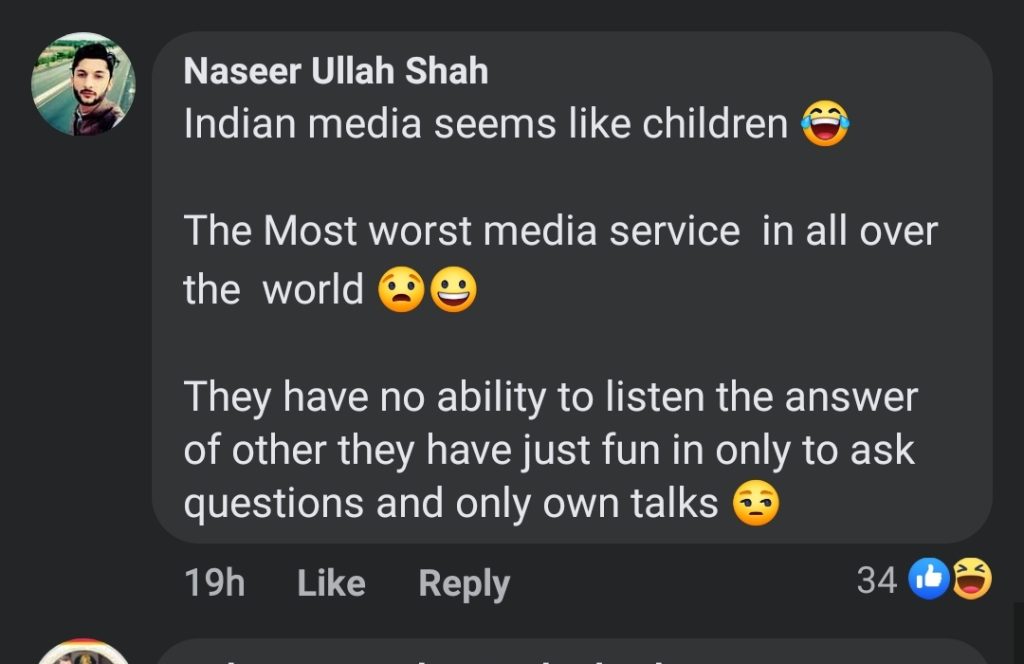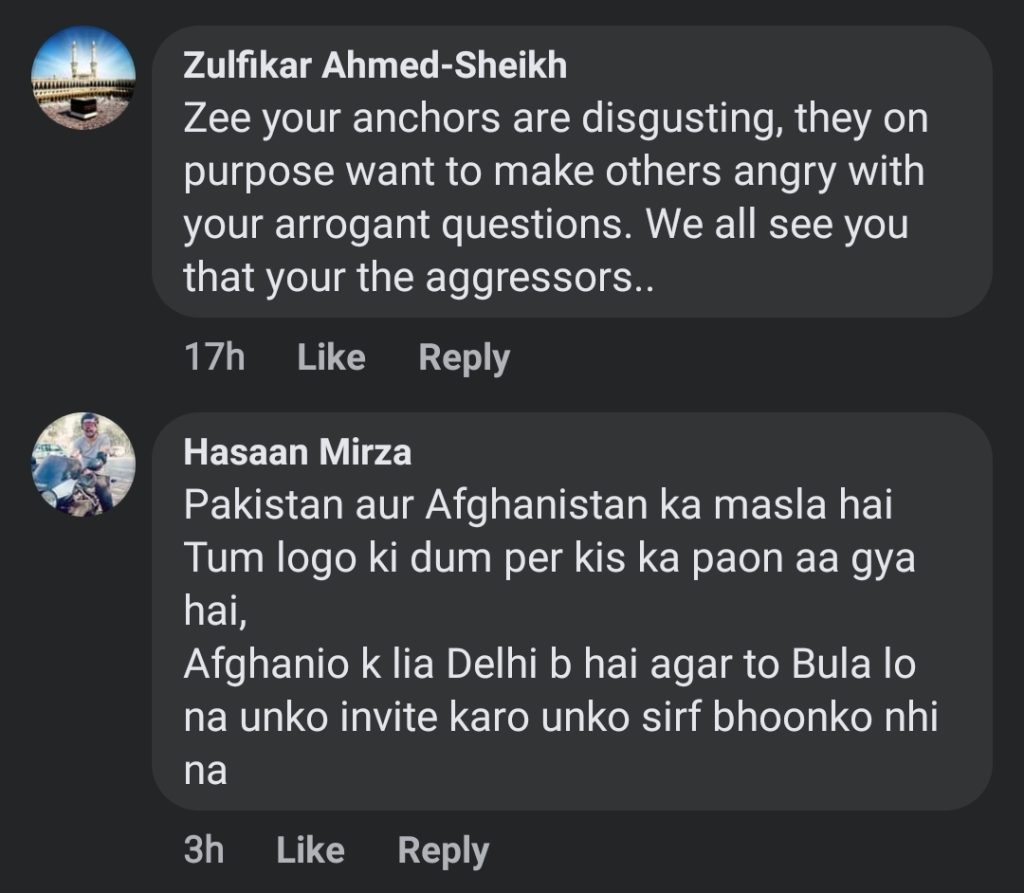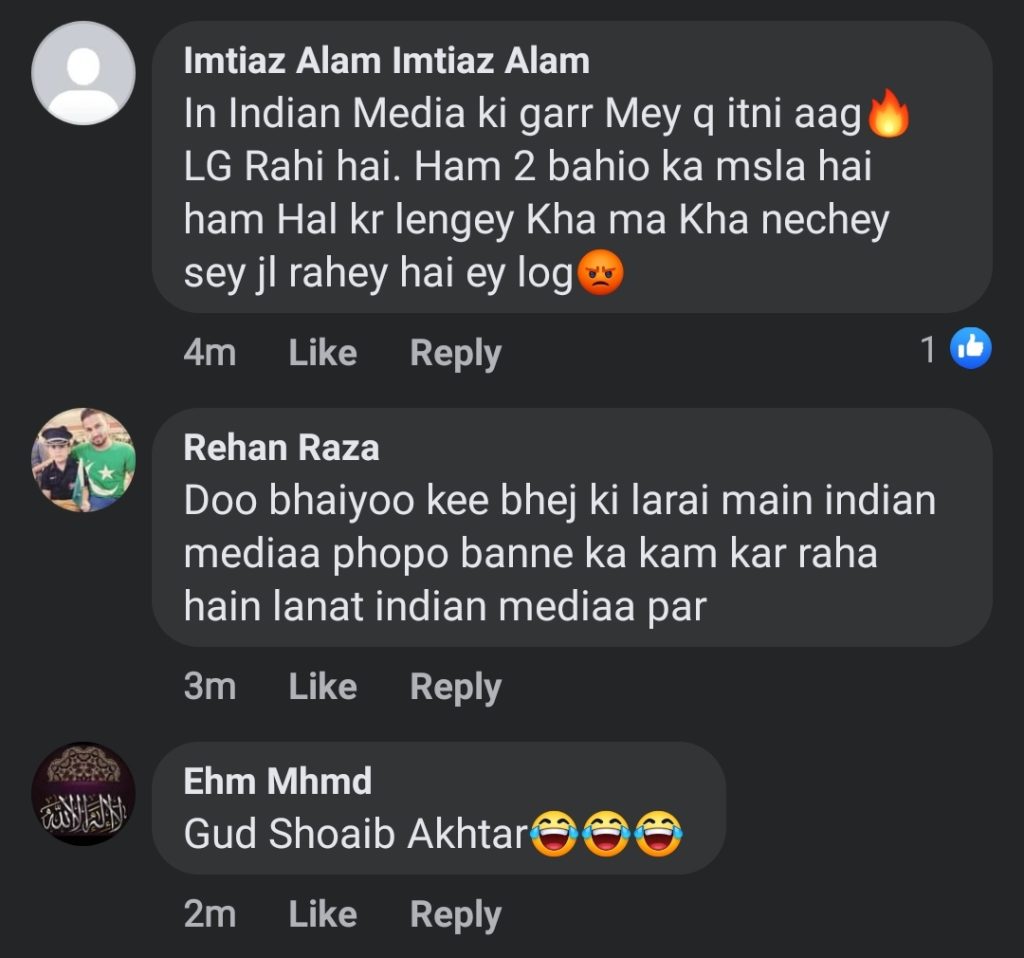 What do you think of the story? Do let us know about it!

Video Courtesy : Zee TV