Tamasha is an Ary Digital reality show which has just been started on the format of Big Brother and Big Boss, this is the first ever season of Pakistan's Big Boss like reality show and the format is already known to the people of Pakistan which helped the show a lot in fetching a good and sound viewership. Fans are taking interest in the show. Actors are also visiting the show.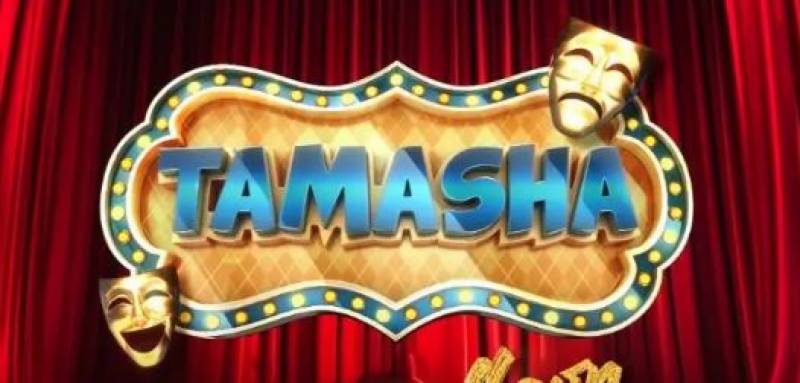 Well, today was the 21st day at Tamasha house, and two contestants were eliminated on the basis of voting. The public voted out Aamna Malick and Sehr Beg. Both left the Tamasha Ghar today. Humaira is the new minister of the house.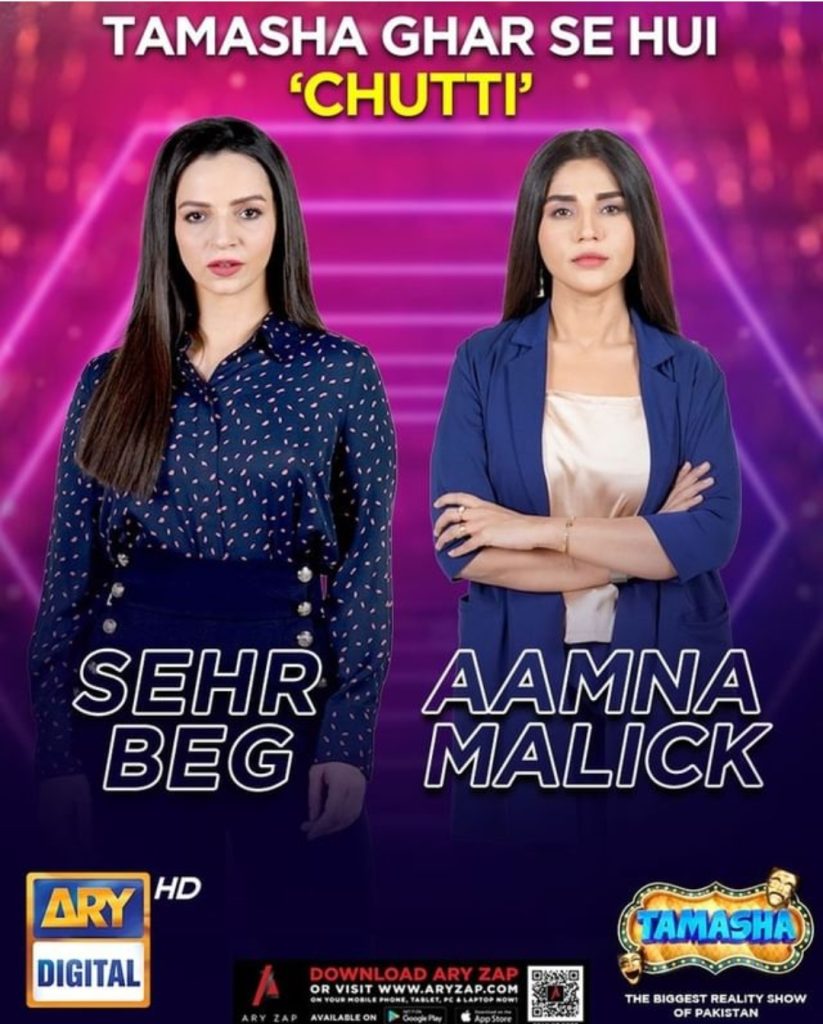 The fans are expressing mixed opinions regarding the eliminations but mostly people are saying that the two weren't adding anything in the show. According to viewers of Tamasha, Sehr Beg was calm contestant and she was picking up others fights to stay in the show and Aamna was constantly playing for Mareeha and both didn't stand out in terms of games, tasks and behaviors, so they both had to go. Fans are saying that Maira, Humaira, Umer, Saeeda and others are active players while Amna and Seher were relying on others. Fans are anticipating contestant Mareeha to show her avatar individually without Aamna. They are saying that her game will be visible after Amna's elimination. Many were thanking that finally Amna has gone. Here are all comments.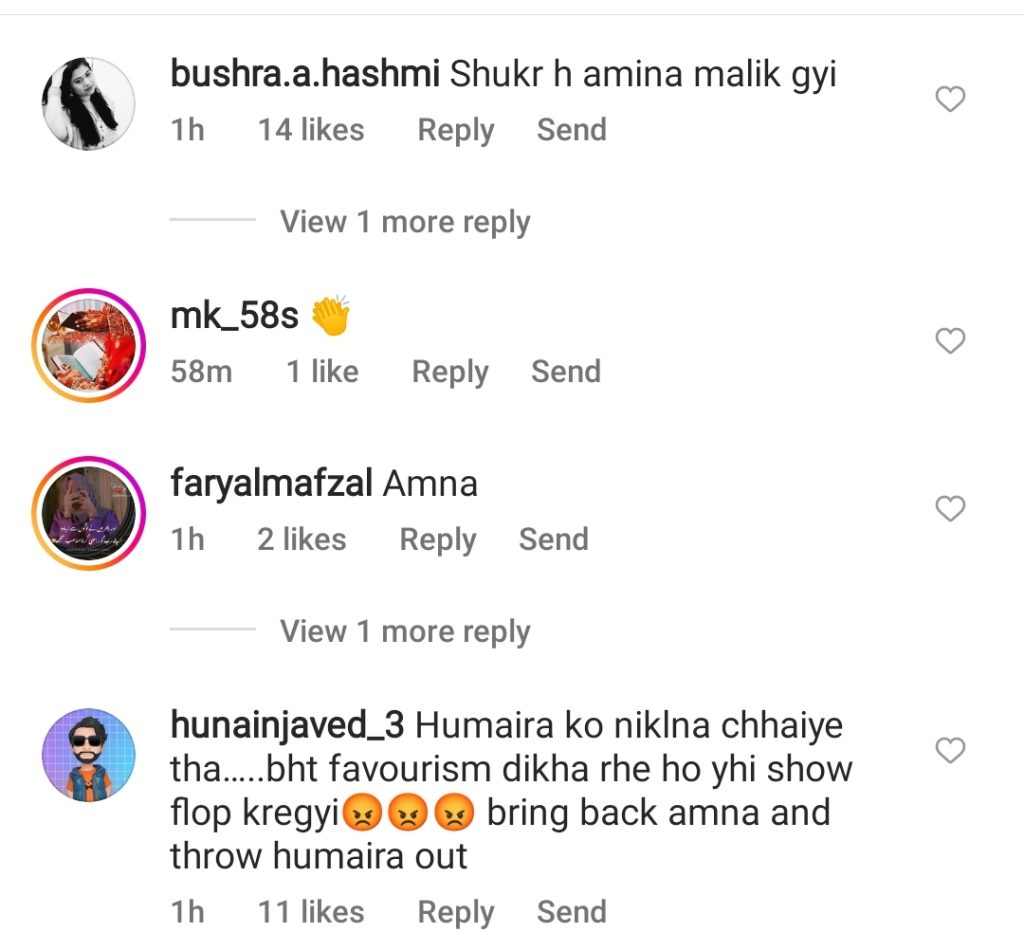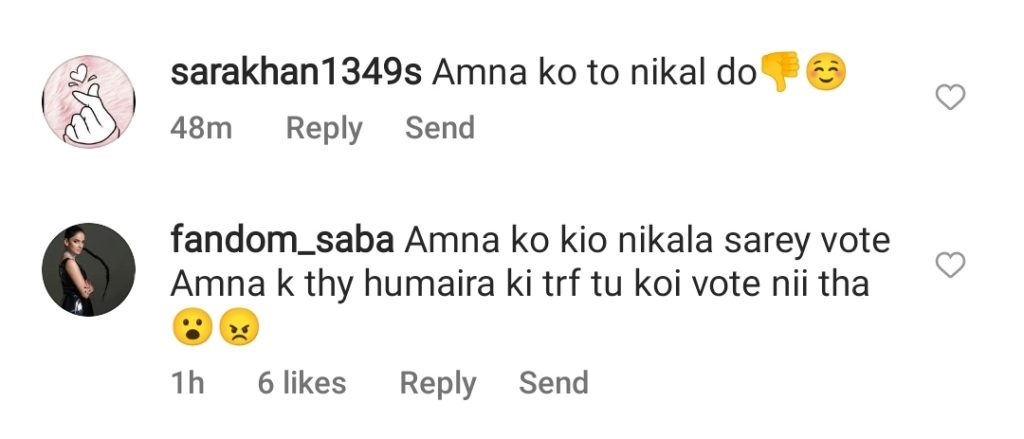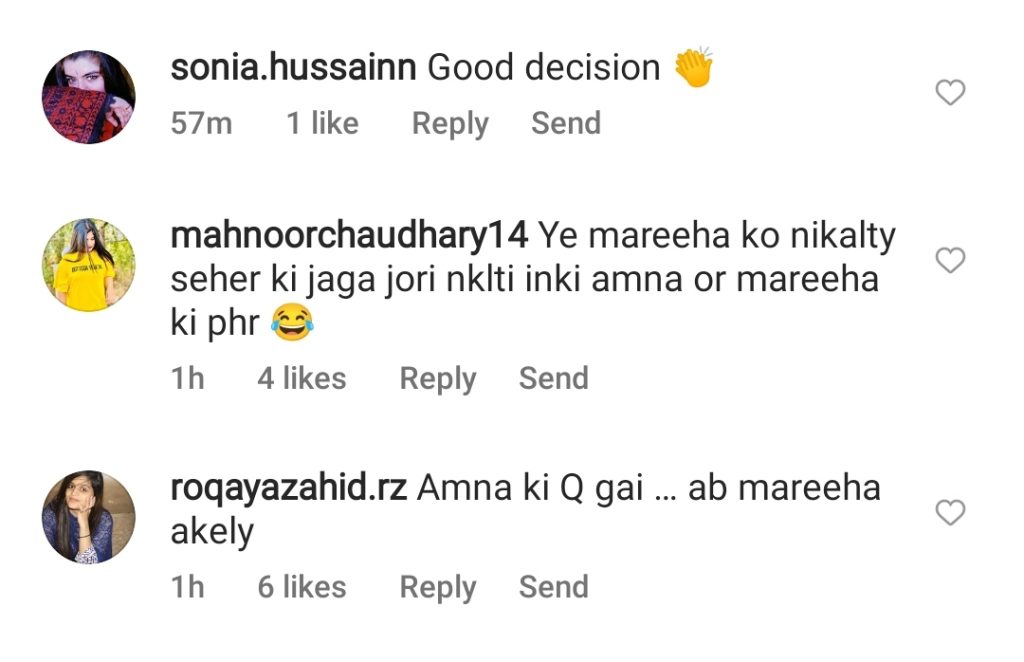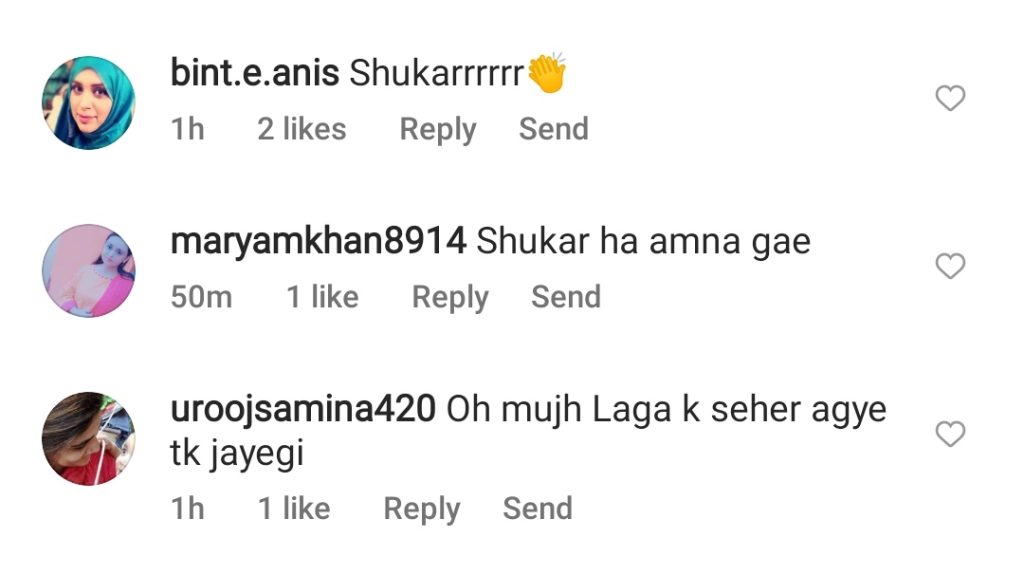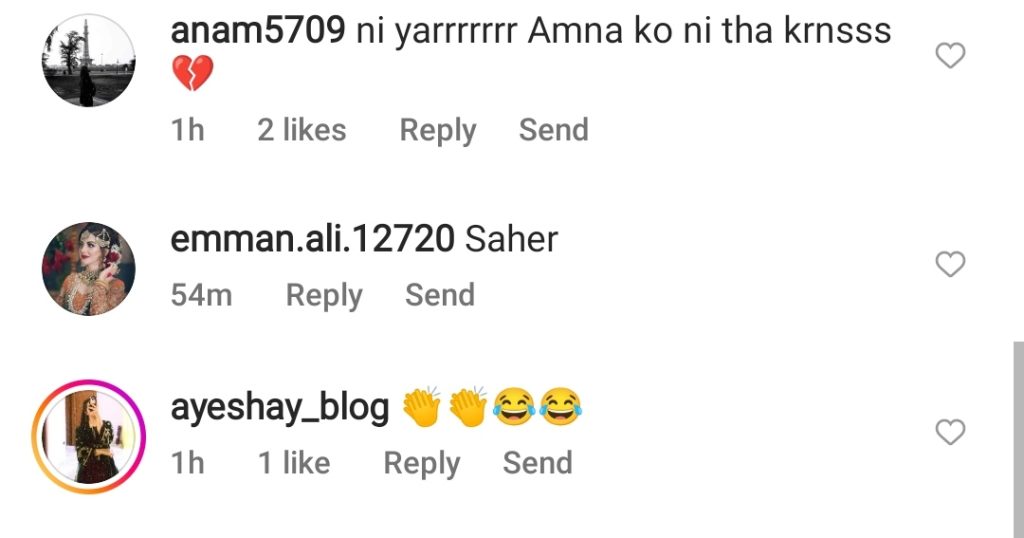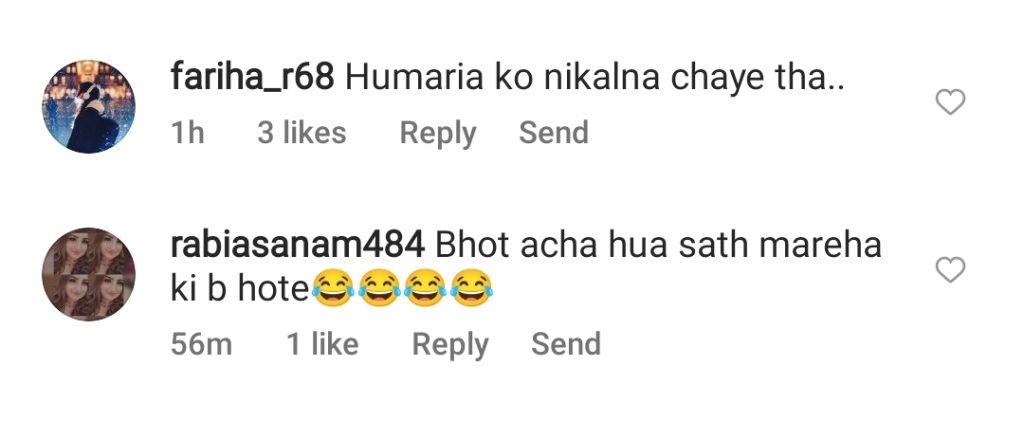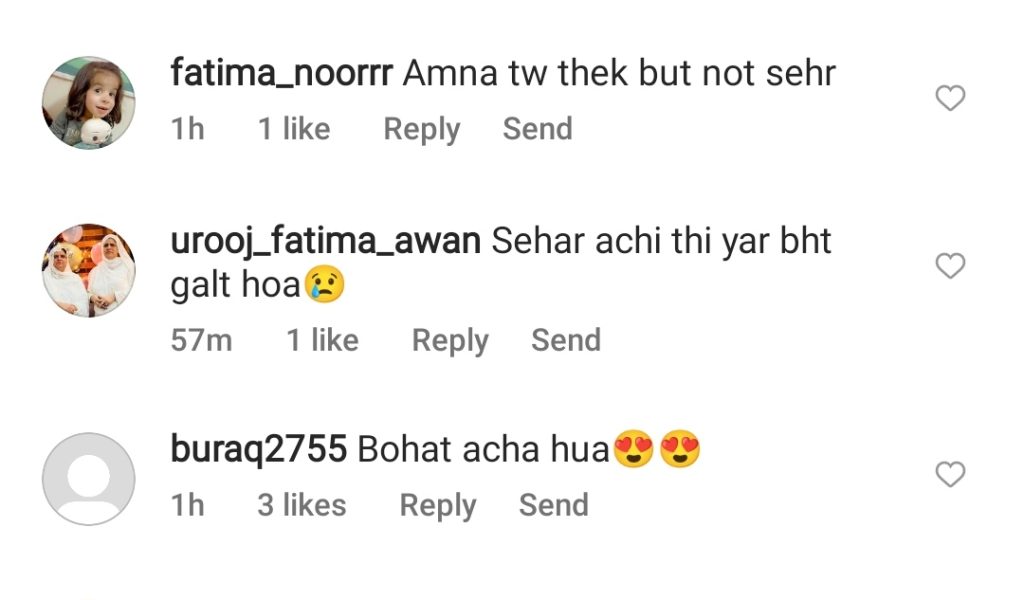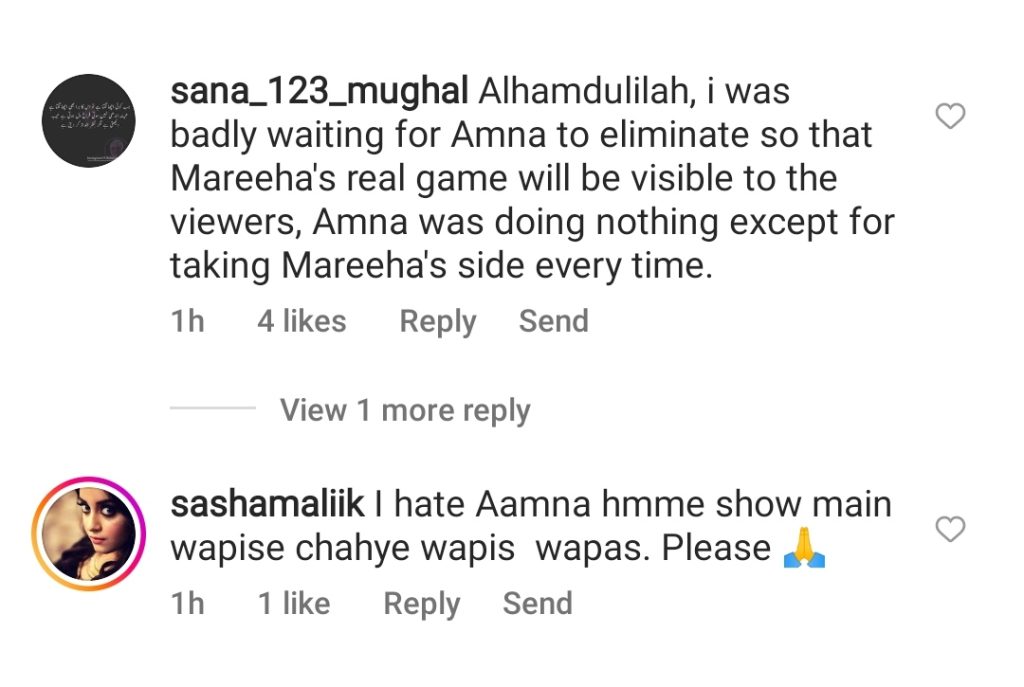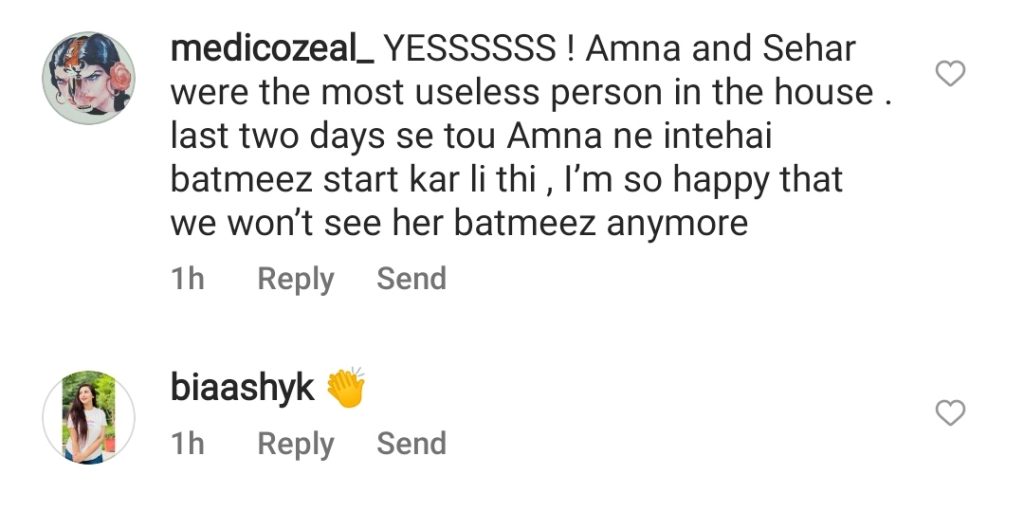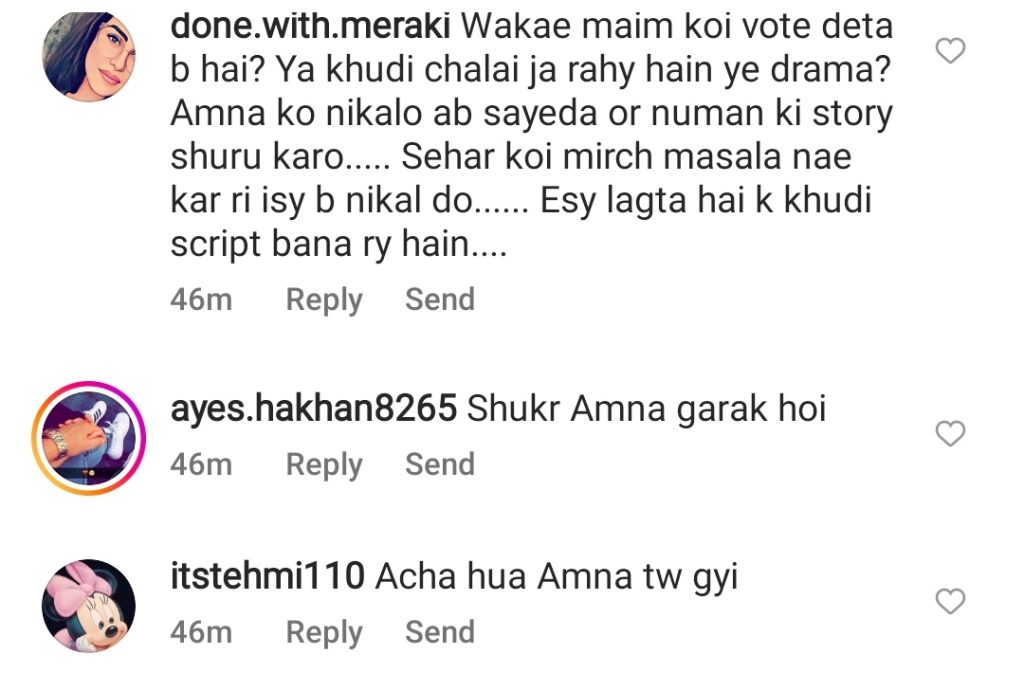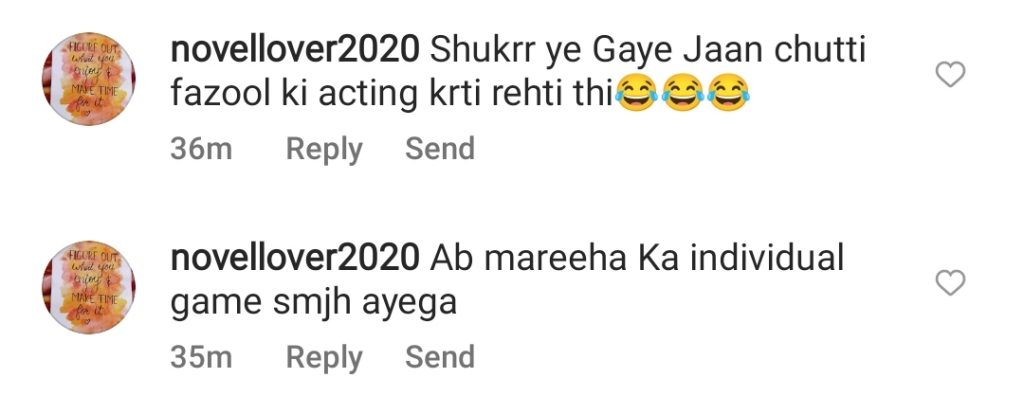 Are You Guys Enjoying the Show? Do let us know!