Shoaib Malik is a family man. His marriage broke the internet as two top stars from both sides of the borders came together for the union. Shoaib Malik and Sania Mirza are two stars who are immensely loved by people in both India and Pakistan. The couple's fans went crazy with excitement when they announced about their new arrival a few months back. The couple received good wishes and prayers from every corner of the world.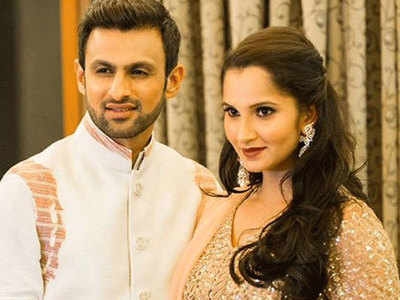 Recently Shoaib Malik was blessed with a baby boy. Amidst a very busy schedule, Shoaib still made time to be at his baby's birth. Baby Izhaan Mirza Malik has arrived and dad Shoaib Malik wants to spend as much time with him as he can. He announced on his Twitter account that he will not be a part of the T10 league as he wants to give time to his family. Though Sania Mirza is very supportive of him as always and wants him to play, he still will be taking out time to spend with his family. Here is what he had to say: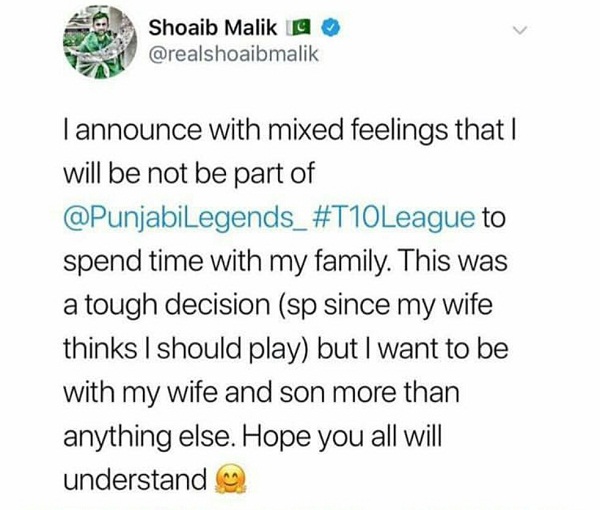 This is indeed a great gesture from the new dad Shoaib Malik to his family.