There are a lot of shows being made on concepts based on social issues that are prevalent in our society nowadays. Dramas can surely serve as a form of reform and change the mindset and orthodox thinking of people as they are ardently followed by the masses. There are many people in our society who can relate to the realistic stories depicted in our dramas and this may boost up their spirit to see the stories of their lives reaching out to audiences. Here is a list of recent shows that have targeted social issues like second marriages, child marriages, obsession with sons etc: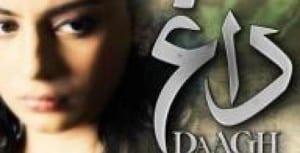 Daagh:
This is one the recent shows that targeted on a social issue very common in our society i.e. giving priority to sons over daughters. In this era, there are still people who give discriminate between sons and daughters and even marry again in hope of getting sons from the other wife. People still blame woman for giving birth to daughters even in these times which is very disappointing since science has clearly proved this wrong and this show made people aware of how lives can get disturbed by making hasty decisions and the result of doing injustice with your daughters. The story and the message in it is what made me watch this show in the first place.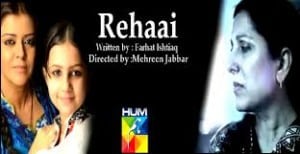 Rehaai:
Another show which has recently started airing is Rehaai and this show focuses on how girls suffer due to child marriages and what problems they face later on. This is again a very common issue in our society. Girls are married off at an age where most children enjoy their childhood and how they face the complications of pregnancy at such a young age. This show has shown this concept very openly which surprised me at first but I think audiences have matured enough now to face the stark reality of such concepts. Though, some people have complained that this show should not have been placed in the prime slot as it is not a show which can be watched with one's family and I do agree with them.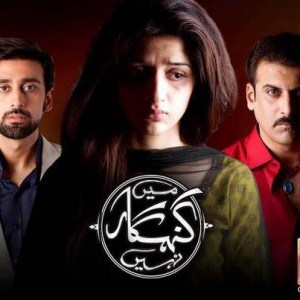 Main Guneghar Nahi:
This is another show which targeted a social issue common in our society i.e. the treatment of rape victims. The victims are condemned and considered an outcast in our society and are degraded and humiliated at every step. Instead of getting love and support which they need and deserve to get out of physical and mental trauma, they get the worse treatment possible from people. This story focuses on a girl who is a victim of such an incident and how she is treated by her family and the society and what problems she faces in her life and how she finally manages to get back her confidence and stand on her own feet. I think this show has a very good concept and the message it is conveying to the society may change the mindset of people.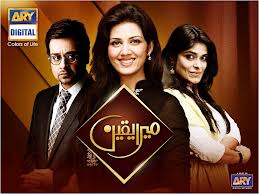 Mera Yaqeen:
Second marriage is another common issue in our society and many shows have been made on this concept. Mera Yaqeen is one of those shows which depicted what problems may arise after marrying for a second time and how hard it is to keep justice between both wives. Jealousy and competition between the two wives can affect the whole family in a negative way and this is what was shown in this show.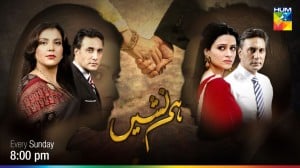 Humnasheen:
This is another show in which the male lead marries for a second time because he is childless from his first wife. All of you know what happens next! The first wife becomes insecure and asks her husband to leave the second wife when she had herself forced her husband to marry in the first place. It is very common in our society to marry a second time for the sake of children.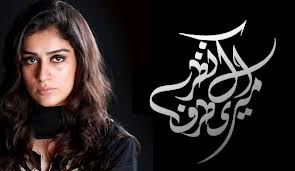 Ek Nazar Meri Taraf:
This show was a bit exaggerated and dramatic but the story had a message as it was based on the treatment of widows in our society. It is hard to believe that such people exist who treat their widowed daughter in laws in such a manner. Instead of supporting them through the hard time, restrictions are placed on them and the society analyze their every action very critically and leave no chance to pass comments on what is the appropriate way for them to behave.
Most of the dramas nowadays are focusing and highlighting on reality. Social issues are taken from the society itself and a story is churned out of it. I really hope these shows can influence minds of the people in our society and change their way of thinking!
These are just a few shows. Feel free to add to the list!
Mariam Shafiq