This latest episode of Shukk was slightly less happening than the previous few. I wasn't expecting Ali to divorce Sania so soon but I also did not want Sania to go back to Ali, he does not deserve a woman like her. His inflated male ego did not allow him to give Sania another chance. Sania hardly reacted when Ali handed the divorce papers to her. At that time I thought she must be in shock and after a little while when she realizes what had happened then she will think about how her life with Ali had been, how everything they shared once was destroyed, did she have anything to lose in the first place? And a million other things that any woman would think about in such a situation. Ali is blinded at the moment so I do not expect him to think about all that just now. Unfortunately, all of Ali's relationships are largely governed by his ego which gets hurt a little too easily. He expects to be loved unconditionally by others but does not know the first thing about giving love.
Sehrish's mother's interference did not change any thing. Ehtesham has made up his mind and nothing that anyone says or does is going to change how he feels. Following Sania and trying to help her however is only going to create more problems for her so I can only wonder how will he be able to make up for what Sehrish did.
Roomi was a very important part of this episode as well just like all the previous ones. He looks up to Ehtesham but despises his father. Ali hasn't done much to make his son love him which is very unfortunate because mostly kids his age consider their fathers their heroes. The conversations between Sania and Roomi were very impressive and relatable as usual because of the outstanding performances by both Sanam Saeed and the child star playing Roomi…I cannot praise that kid enough, he leaves me speechless every time I see him on screen.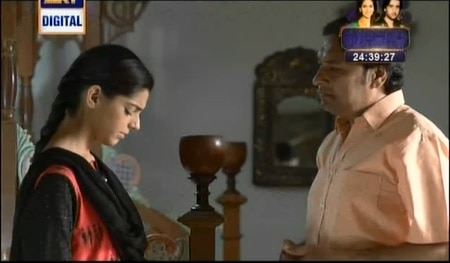 It was good to see Ijaz being supportive of Sania against his wife's wishes. I like the way this particular track is being taken forward in a very convincing manner. I wonder if Sania's mother will have a role to play in the future episodes because she will eventually find out what has happened.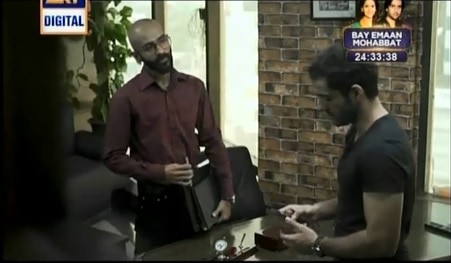 Ehtesham's encounter with Maham's husband (yes the man does not have a personality or identity of his own;) was just what the doctor ordered. Ehtesham knows only too well who is responsible for ruining his relationship with his wife but sadly Sehrish has not been able to understand the games that Maham had been playing with her.
There wasn't enough of Sehrish in this episode, I would have liked to see more of her. In the given situation it is very unlikely that Sehrish will have a change of heart; her husband told her that he feels nothing for her now and will do anything to help Sania. All the characters in the play are justified in feeling the way they do at the moment and all the actors are doing a splendid job.
Please share your views about this latest episode and also share with us what you think is going to happen next!
Fatima Awan