Saniya took an about turn yet again in tonight's episode by deciding to leave Shaam for Sehrish because some of the words of wisdom from Shaam's mom made her realize that she did destroy Shaam and Sehrish's life after-all. Sehrish thought it would only be fair to find a house for Saniya since she was doing her such a big favor! I think tonight's episode was meant to convince the viewers that Saniya is not such a bad person after all so that we should forget everything that has transpired in the past and happily accept Shaam's decision to leave Sehrish. Not that too many people really care now who Shaam decides to stay with because most of the viewers feel nothing for any of the characters now. The conversations between Shaam and Sehrish yet again were nothing new. For some odd reason Sehrish could not care less about Shaam's feelings and Saniya is no different either. Shaam is still confused and he feels like he can't deal with the situation, so nothing new there too. Shaam's mother's presence in the house made little or no difference so all those episodes in which she was trying to patch things up between Shaam and Saniya were just filler episodes; in my opinion Saniya could have had this change of heart without Shaam's mother saying anything to her too. The "who will sleep in which room" scene has been done to death by now , thank God the drama is ending next week.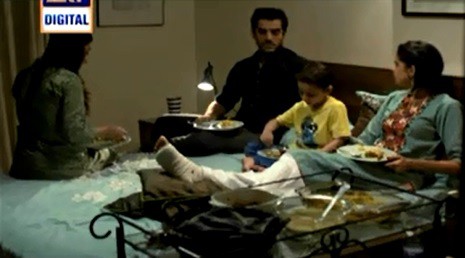 The only scene that brought a smile to my face was the one in which everyone is having dinner in the bedroom and Roomi asks if Baba was going to be the next one who will give them all a reason to have dinner in the bedroom, other than that nothing interested me much. The new found understanding between Sehrish and Saniya is obviously going to be short-lived. Sehrish has nothing left to fight for but she continues to act like what Shaam wants does not matter.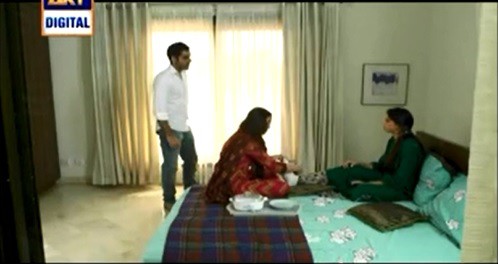 We should all distribute mithai and celebrate when all these loonies finally make up their mind. This second last episode was full of useless conversations that did not add anything new to the story. I would have loved to feel for Saniya if all this happened a long time back. At this point, I just want this play to end! The acting by all the actors has been top notch throughout the play but what good is brilliant acting when the story and the characters lose their charm completely.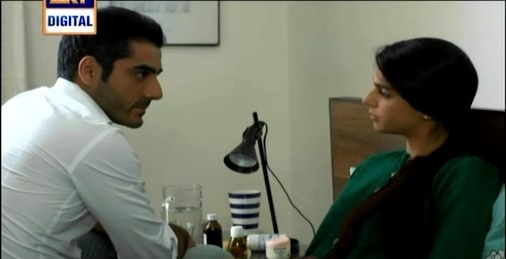 Fatima Awan