Pakistan Music Industry has given the world some of the most immaculate music artists over the years. Luckily for us some of them have come in pairs as siblings. The list includes some big names from music Gharanas and Qawals. But I have decided to focus on the familial pairs that have created an impression in the contemporary and popular genres of music in the country.
Zohaib Hassan And Nazia Hassan
The pop icons Zohaib and Nazia, made one of the most famous Pakistani pop duo in the country's history. The siblings had reigned the pop music industry across South Asia during mid 70's to mid 90's and gained huge popularity. They are the sensations of our pop music who created waves at home and overseas. Their bestselling album, 'Disco Deewane' broke all records to become the highest selling Hindi-Urdu album with worldwide sale of records exceeding 85 milliion. The album is still a landmark in pop music industry in South East Asia.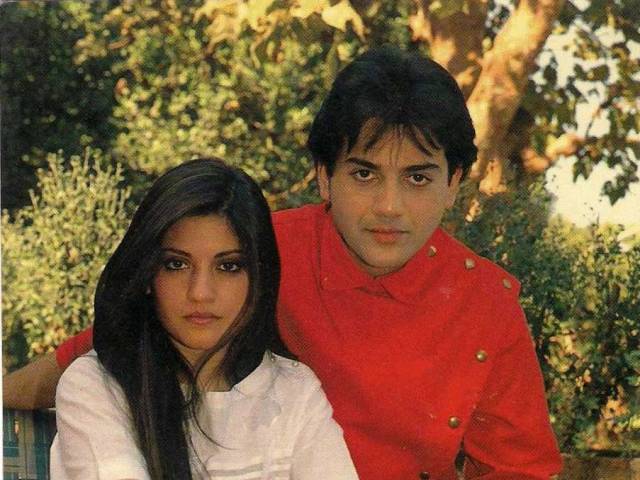 Unfortunately, Nazia is not among us but Nazia 'Aap Jaisa koi' will never again originate from our music industry.
Zohaib is all set to release his new album 'Signature', in which we will get to hear him and also a last recording of Nazia which is exciting and it is difficult to keep calm until it releases.
Sajjad Ali, Waqar Ali And Lucky Ali
From the lineage of classical singer Shafqat Hussein, sprang two talented brothers, Sajjad Ali and Waqar Ali who have nurtured their family trade and have accomplished marks for themselves in the music industry.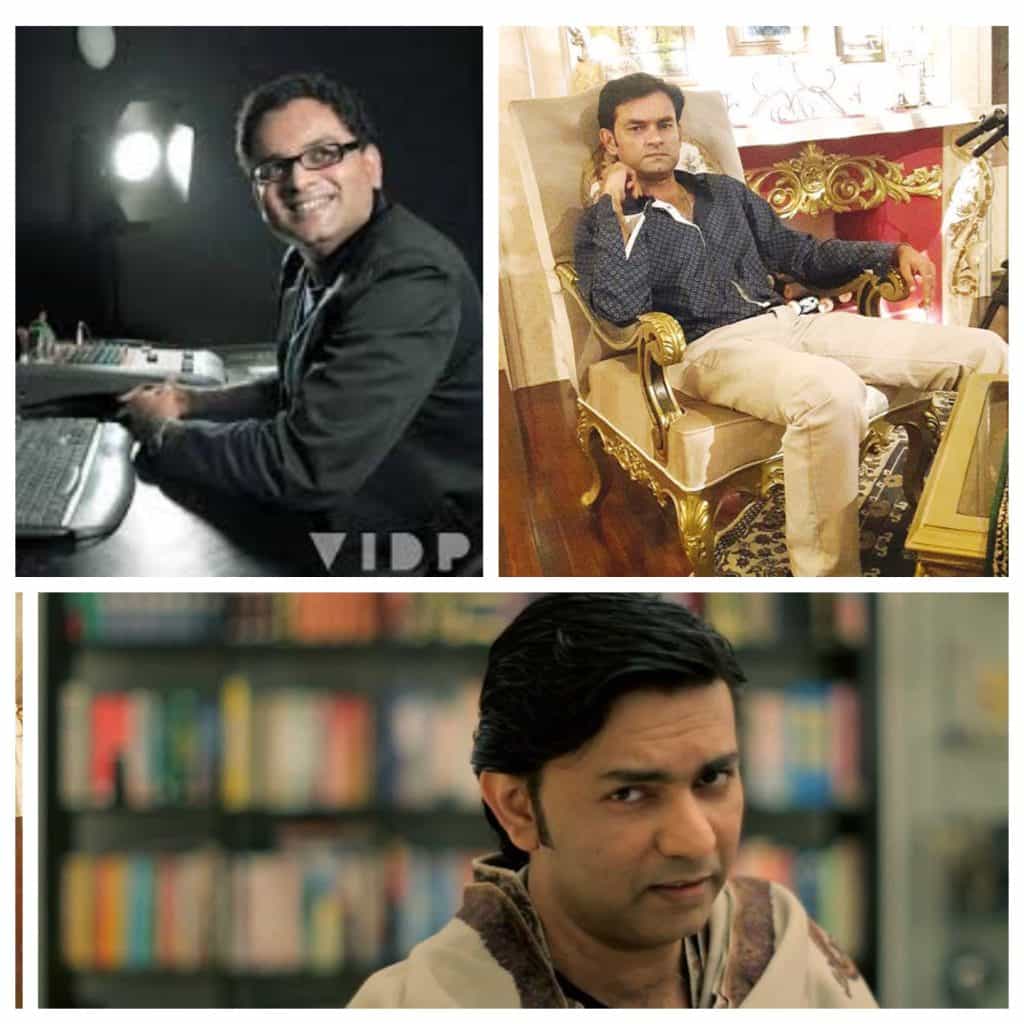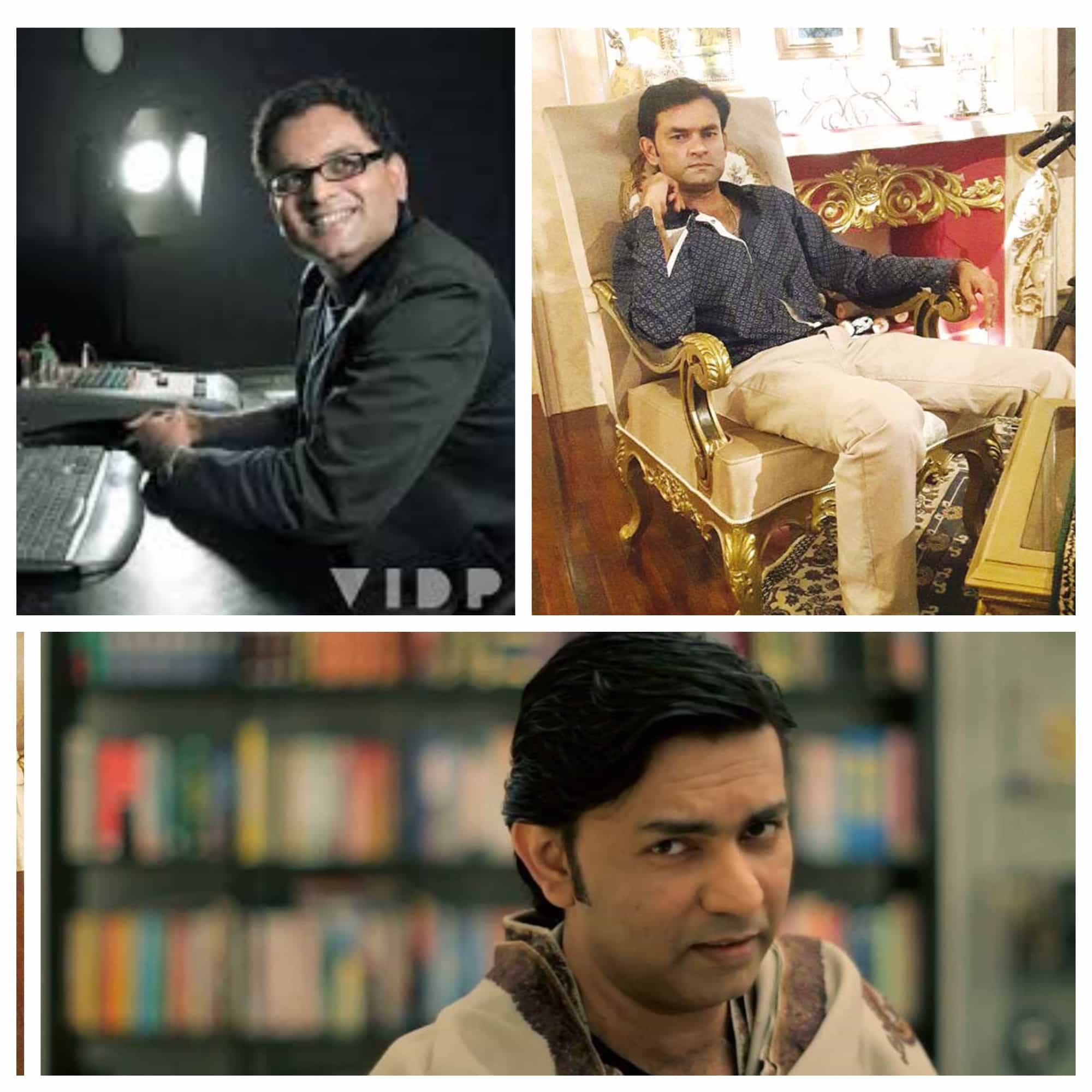 There are few singers in the country who have got command on various genres of singing and Sajjad Ali is one of them. He is a legendary semi-classical, pop and rock singer and a poet too. However, Waqar has also got great vocals but his contributions as a pop music composer is unmatchable in the country. His compositions are tranquil and we can never have enough of listening to his soulful compositions and OST of drama serials which he composes quite often.
Lucky Ali, the younger brother of Sajjad Ali and Waqar Ali, is a singer too. He has proved that he is the same blood quite a few times but unfortunately, he has not been able to carve an identity for himself in the industry.
Ali Noor and Ali Hamza
Ali Noor and Ali Hamza are the two talented brothers who have introduced the genre of pop rock music to the Pakistani mainstream. They paired up to produce a striking rock band, 'Noori' and earned massive fan following. Their debut album 'Suno k Main Hun Jawan' developed a cult following before the album's release in 2003 through leaks on the internet.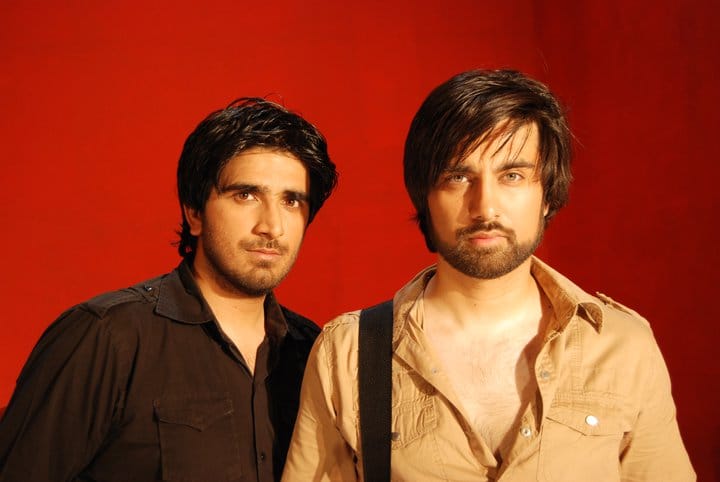 Besides being great singers, both brothers are fine guitarists and astonishing music directors and they still feel there is a long way to go before their band establishes in the country.
Yasir Jaswal, Umair Jaswal, Uzair Jaswal
Yasir, Umair and Uzair, three talented brothers who are contributing in our music industry with all their hearts. The singer, song writer and music producer Umair Jaswal caught the attention of the audience after his performance in Coke Studio Season 8. He performed the song "Sammi Meri Waar" with Quratulain Baloch which received more than two million views in two weeks. He is also lead vocalist of the rock band 'Qayaas'.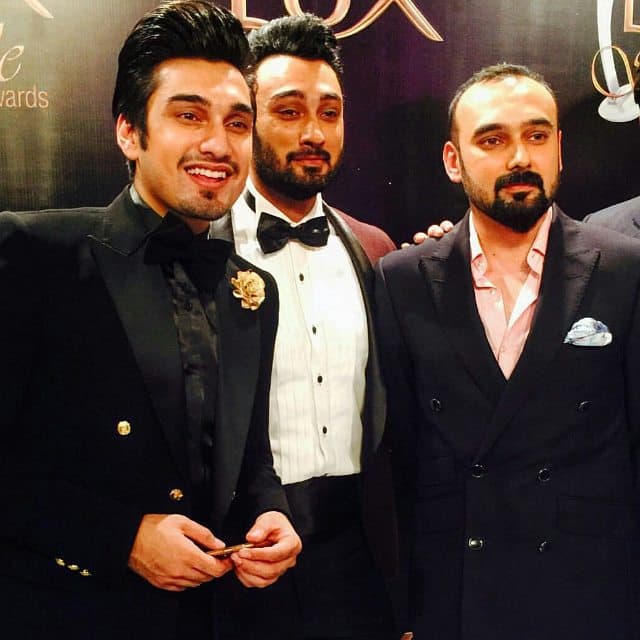 Umair's elder brother, Yasir Jaswal is also into singing and he is a lead singer of band 'Irtaash'. He has also sung as lead vocalist in another band named 'Call'. Moreover, he is a music director and has also directed many music videos.
The youngest of the lot, Uzair Jaswal is also a song writer and a singer and has also performed in Coke Studio due to which his fan following has grown exponentially.
Raga Boyz
The four sons of renowned Patiala Gharana singer Ustad Hamid Ali Khan, fuse together and brought a pop band into existence. Their band name is "Raga Boyz". Siblings Inam Ali Khan, Nayab Ali Khan, Ahmad Hassan Ali Khan and Wali Hamid Ali Khan are all singers, and are also proficient in many instruments. While Ahmad Hassan and Wali are also lyricists and have written songs for the band. The siblings have proved their worth by  performing and singing music of all genres from Ragas to Rock, from Sufi to Heavy Metal and from Folk to Fusion.

Hadiqa Kiani And Irfan Kiani
Hadiqa Kiani, a talented singer and song writer who had managed to establish herself as a true pop icon during 90's. She sings songs in different languages and keeps experimenting with various musical styles. She is also the first mainstream Pakistani artist to release an album completely in English named 'Rough Cut' in collaboration with Amir Zaki.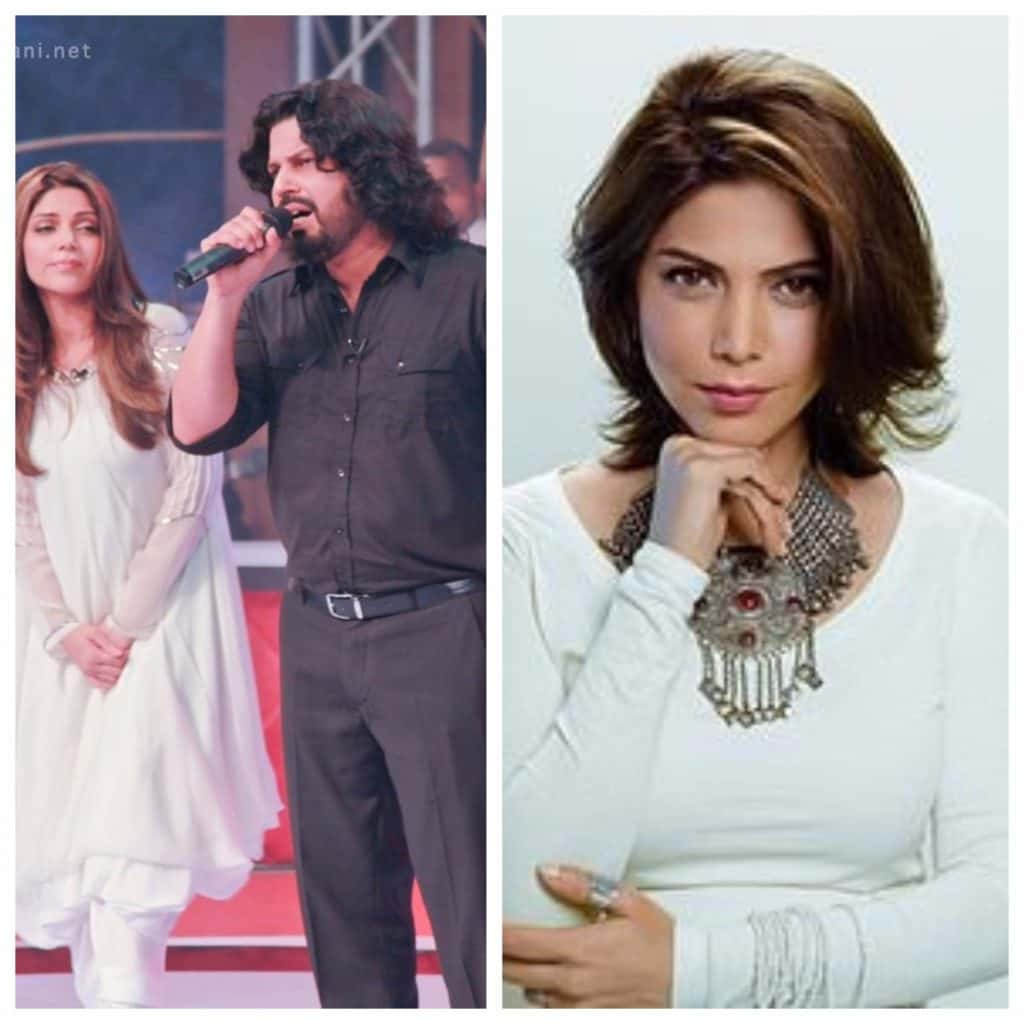 His brother Irfan Kiani, is also a singer and has lent his vocals in Hadiqa Kiani's duo 'Jab Sey Tum Gaye'.
Ali Zafar And Danyal Zafar
Ali Zafar, a talented singer, and song writer who gained popularity at a young age by the release of a pop song 'Channo' which was included in his debut album 'Huqa Pani'. 'Channo' propelled Ali Zafar to the heights of fame. He has sung and composed songs for Bollywood too and has proved his worth at home and abroad.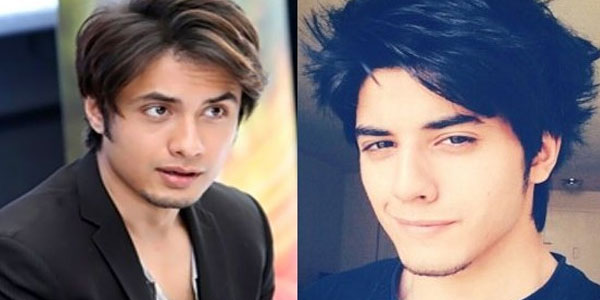 Ali Zafar's younger brother, Danyal Zafar is now all set to foray into music industry. Danyal's debut will be in forthcoming season of Coke Studio alongside Momina Mustehsan and will feature as an instrumental artist in his second track. Coming from the same blood as heartthrob singer Ali Zafar, we are wondering what Danyal has got to offer to our music industry but we must wait until the next season of Coke Studio comes out.
Danyal is also working on his debut album and serving as a music director for his brother's upcoming film, Teefa in Trouble.
Meesha Shafi and Faris Shafi
Pakistan's very own rockstar, Meesha Shafi is a powerhouse of talent. She first achieved popularity for her collaboration with Arif Lohar on Coke Studio Season 3 with the song 'Jugni'. The song gained over 20 million views on YouTube, leading Meesha to the altitudes of admiration. Meesha is an artist who has got beauty with brains.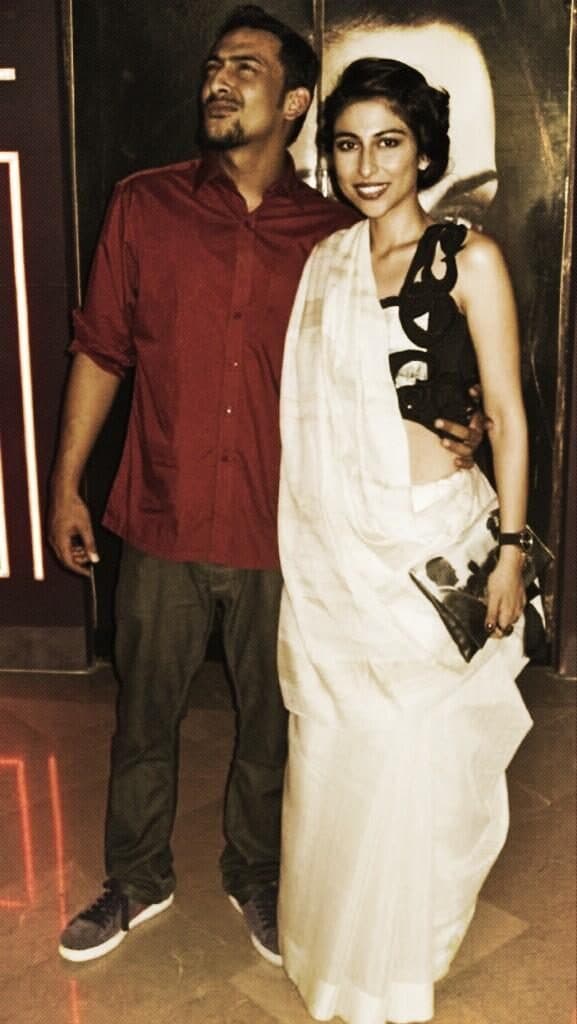 Meesha's brother, Faris Shafi is a rapper and has also penned down some satirical lyrics for his own rap songs. However, he is more known to us as a television actor but his real passion is music.
Mehwish Hayat And Afsheen Hayat
Mehwish Hayatt, an actor turned singer has proved her singing skills in Coke Studio Season 9 alongside Sheraz Uppal. Her sister Afsheen Hayat is also into singing and has released her debut song which failed to earn any significant recognition.

These are the talented siblings who are contributing in Pakistani main stream pop, rock, fusion and similar genre of music. If you have more names to add in this story then you can share in the comment box below.