Highcourt dismissed all petitions against screening of Indian films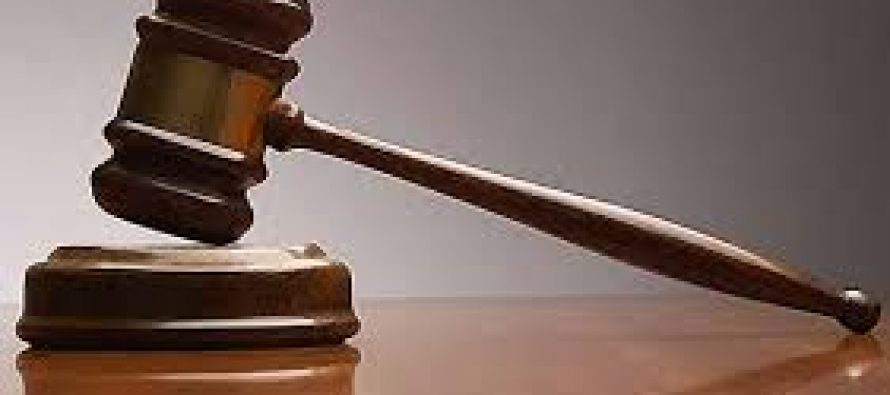 The matter of screening Indian films was subdued before high court for more than one month. During this course, government also banned Indian films for about two weeks before lifting the ban. In recent developments, Sindh high court has dismissed all twelve petitions which were filed by multiple parties/persons including Altaf Hussain, Altaf Qamar, Younas Malik, Aslam Daar, Hassan Askari, Iqbal Kashmiri.
In its short decision, Justice Mansoor Ali Shah has rejected all the filed petitions. This decision has been welcomed by distributors and cinema owners, who consider Indian films a backbone for the promotion of cinema culture in Pakistan.
Here is full news from Urdu Daily Jang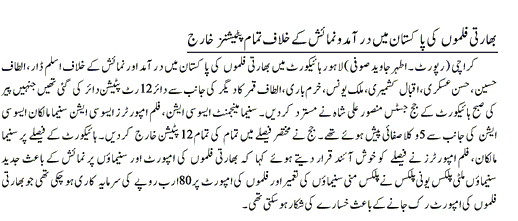 Rashid Nazir Ali
---