Another week, another drama. We realize there are so many dramas that deserve a mention so we are trying to open the floor for a healthy discussion about some of the most memorable ones in recent times. Doraha (Crossroads) was aired on GEO Entertainment in the year 2008. Yes, believe it or not, back in the days GEO did provide quality entertainment!  It was the first drama I watched after a few that I had watched in the 90s. It's no surprise that it subconsciously became the benchmark with which I measured other dramas. And who better than Mehreen Jabbar to set the bar!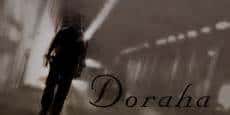 Background
Written by Umera Ahmed, produced by 7th Sky Entertainment and directed by the superbly talented Mehreen Jabbar, Doraha was a fine example of pristine story-telling and flawless direction. I think the best aspects were the duration of the drama (just 14 episodes in total) and the true-to-life depiction of family life. The dichotomy between the upper and middle class was seamlessly portrayed without going into any extremes. There was nothing glamorous or elaborate; none of the fancy designer outfits, super-model like female leads, fancy larger-than-life mansions or luxury cars. Yet, the biggest attraction was the simplicity of the characters and their believability. The story revolved around three central characters-Omar (Humayoun Saeed), Sara (Soniya Rehman ) and Shehla (Sanam Baloch). Other cast members were Adnan Siddiqui as Azfar, Badar Khalil as Omar's Ammi, Qazi Wajid as Omar's Abbu, Tahera Wasti as Azfar's Mom, Syed Mohammed Ahmed as Sara's father, Ismat Zaidi as Sara's mother and Javeria Abbassi as Sara's sister.
Omar's Story- The purgatory of lost love
Omar belonged to a middle class family- his father was retired and he was the sole bread-winner of the family. I have to state here that there was no over-emphasis on middle class but rather subtle, yet very powerful inferences. He had two sisters who were yet to be married. His parents never got along amicably and constantly reminded him of his responsibilities towards his family. He had completed his MBA and wanted to set up his own business. He was in love with his classmate, Sara who he had known for over 7 year. Omar announced his desire to marry Sara but his parents refused citing that he was engaged to his cousin, Shehla. He put his foot down and convinced his parents to agree to his marriage despite their resistance. Sara became his wife, but not a day passed by when she wasn't the subject of taunts since her mother-in-law still believed that Shehla was a better match for him. To add to his woes, Omar was a victim of self-hate due to his growing inferiority complex after marrying a rich wife. Omar found himself unable to cope with the day-to-day pressures of family life and in a moment of anger while trying to make sense of a very overblown argument involving Sara, Shehla and his mother, he divorced Sara (much to the delight of his mother). It was only after losing her that he realized how much he truly loved her and despite his second marriage to Shehla and having a daughter, he could never truly move on. Omar's inner struggle can be seen as the purgatory of lost love- the pain and suffering he experienced and his inability to overcome that.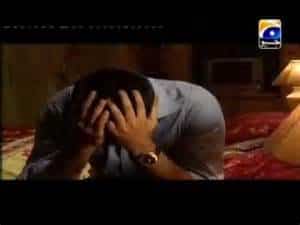 Sara's story- When I give, I give myself
Sara belonged to a well-off, educated family. One of my favourite things was how her family got along and spend time together in their home library discussing books! Though they were well-to-do, there were no false pretences. Their family was functional and educated and genuinely concerned about one another. She shared a close relationship with her sister and often went to her father for advice. Here again, the upper class wasn't over-emphasized; no show of exuberance of any sort. Sara was madly in love with Omar and thought of him as her soul-mate. Sara was determined to spend her life with him and felt that their love soared over the seven seas. Yes, she was a dreamer but she placed no unrealistic expectations on Omar. On the contrary, she changed herself to adapt to his lifestyle in every which way. Sara was respectful of her in-laws and very compassionate. Overtime, she understood that Shehla was the reason her mother-in-law continued harbouring hatred. After her divorce, she was heart-broken and devastated and simply couldn't move on. It was only after she found out that not only had Omar married Shehla but he was expecting their first child, did she agree to an arranged marriage with a "perfect" match- Azfar (Adnan Siddiqui). On paper, Azfar was the ideal man for her. He was previously divorced and had been actively pursuing her for a long time. The son of her mother's close friend, Azfar seemed every bit as suave and a proverbial gentleman thus despite her inhibitions, she took the plunge. Unfortunately for her, he turned out to be an abusive, controlling psychopath who suffered from a severe personality disorder. Afraid of how she would be viewed by society if she were to file for divorce, she suffered in silence. When her parents finally found out, they rescued her from her plight and helped her cope with her pain.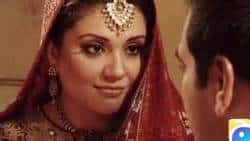 Shehla's Story- Be Careful What You Wish For, You Just Might Get It
Shehla was Omar's cousin and next door neighbour. She was a young girl of barely 18 and she grew up fantasizing about the day she would become Omar's wife. It's very typical for girls to develop a crush on their cousins since they are usually the only males they interact with freely. Shehla imagined life was like what she saw on Star Plus and her world revolved around Omar. She thought his appreciation of her cooking and general concern was a conformation of love. She was insanely jealous of Sara from the time she spotted her photographs with Omar. After Omar's wedding, she continued manipulating her Khala and laid the seeds of discord. After Omar's divorce, she played the innocent victim to gain sympathy and eventually weaseled her way into Omar's life. She was certain her life would be perfect and she would live the fairytale that she envisioned. But try as she may, she never managed to get him to love her or even remotely return her affection. This was very precisely voiced by Omar when he stated how her apparent love had destroyed his life. She proved to be a terrible daughter-in-law to the dismay of her Khala, and eventually managed to get Omar to buy her a separate home. Despite sharing a child, Omar simply couldn't accept her as a wife. He found it increasingly difficult to live with her since she suffocated him and he walked away. Towards the end, Omar and Sara were once again cordial and things were looking up for them.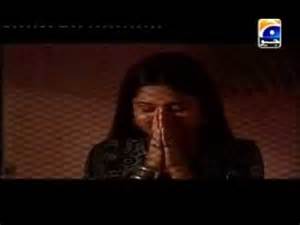 The soundtrack
One of the biggest highlights was the soundtrack of Doraha. Sung by Jal, the song "Tum Kahan Chal Diye" was every bit as soothing as it was profound. Other than the title track, in classic Mehreen Jabbar fashion, there were bits and pieces thrown in that blended well in the backdrop. 

Tum Kahan Chal Diye OST Doraha
Final Verdict
Doraha was fast-paced and intelligent. Most of Umera Ahmed's plays have a religious/ spiritual aspect but this was not the case here. For a newcomer, Sanam Baloch nailed the negative character. Adnan Siddiqui was brilliant. The senior artists playing Sara and Omar's parents were commendable. Humayoun Saeed and Soniya Rahman shared very good on-screen chemistry that was easily coming across without the need for too many "touchy-feely" moments. For me it was a very high 8/10 and the reason I'm taking away 2 points is because I was a little put off with Humayoun Saeed getting too close for comfort. This one is a must-watch for fans of Mehreen Jabbar and Umera Ahmed.
Have you watched Doraha? What's your opinion about the drama? Did it strike a chord with you or fall flat? If you haven't, you can watch it in two sittings since it's only 14 episodes long (yay for anyone like me who has a very short attention span!)
Yours in watching,
Kanwal Murtaza