'Poora Chaand' is an upcoming film, starring Fahad Mustafa, Sanam Saeed, Iman Ali, Maryam Ali Hussain and Manzar Sehbai. It is written by Sarmad Sehbai and directed by Anjum Shehzad.
The film was announced in fall 2013 and as per one recent report, its shooting is nearly completed. Actress Maryam Ali Hussain has completed her scenes in the film. Two classical dance sequences are filmed on her. Maryam Ali Hussain further added, the film is being made on classical pattern and is different from routine work. Fahad Mustafa will also be seen with Maryam Ali Hussain in this film.
After completion of shooting, the editing of the film is planned in March 2014.
Here is full content from Urdu Daily Jehan Pakistan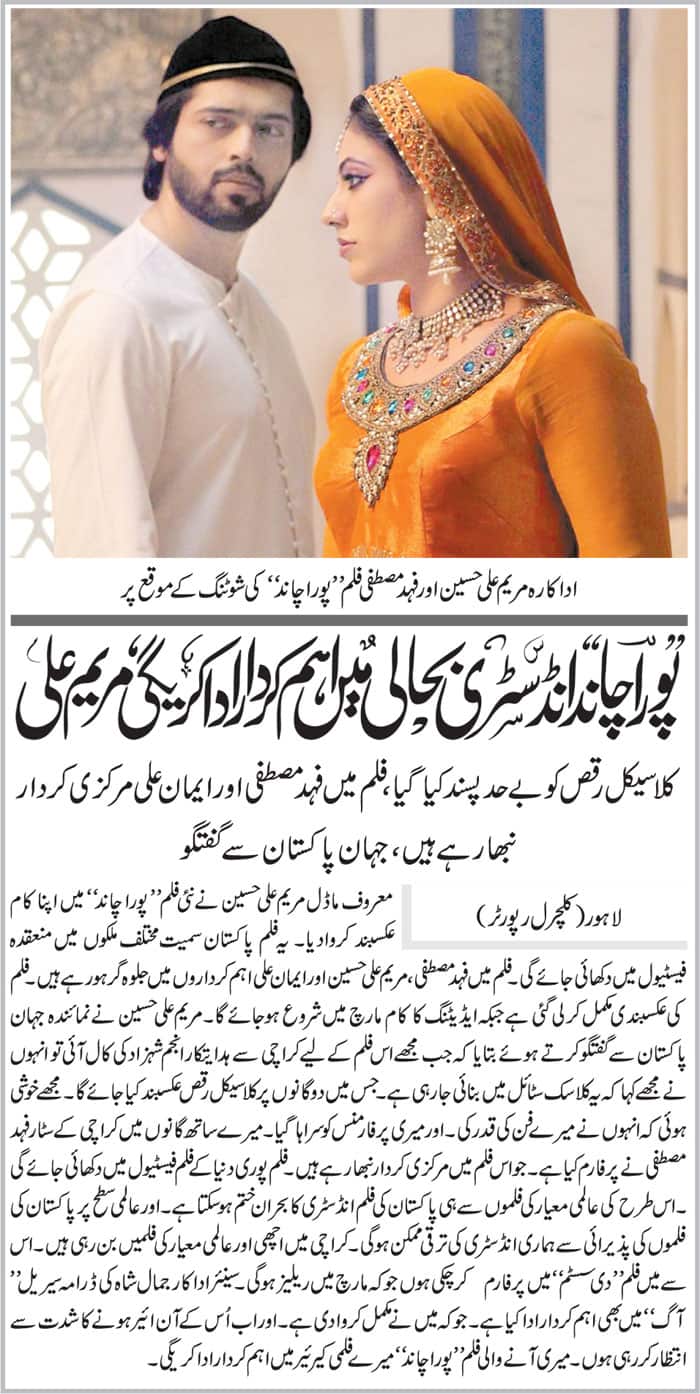 Rashid Nazir Ali