Ohkay so, this episode of Sinf e Aahan was mostly dedicated to the hard work all the girls put in to get through the first round of physical testing & interviews. Although it was nice to see how they were tested in terms of physical strength, agility & intelligence, after a certain point it started to feel a bit too detailed, which made me feel they could've easily skipped a routine or two & sped up the process. However, the comedy they had added in almost every other scene made it thoroughly enjoyable & very light-hearted.
Chase To The Dreams
The best part of this episode was how in every single scene, you could see the difference in their personalities. It was really nice seeing how all these girls were completely different but strong in their own way. Throughout the entrance test, they continued to show different traits which set them apart & made them unique. Sinf e Aahan is more like a journey that we're getting to witness, therefore it draws you to it & you feel emotionally connected to each one of them. I loved how it was elaborated that they all were fighting their fears because they only had one motive in mind, that was to do something that they passionately felt so much for.
The highlight of this episode for me was the interview & the answers of each one of them. I absolutely loved Arzoo & Shaista in that round. Felt connected to Pariwesh, found Rabia endearing & Mahjabeen simply cute. Mahjabeen's answers were the most interesting because you just don't expect such a different perspective during an interview but she showed that she fully embraced herself & was not shy of what she was passionate about. Shaista's confidence in herself is the most beautiful trait of hers. It also depicts how clear & sorted she is. Rabia's character to be is the simplest of all but her struggle to fight her fears was nice to see too. Arzoo is subdued but somehow, she knows she is worth more than what she thought life would offer her. Pariwesh is brave but the confidence she has knowing that she has the support of her father makes her a very special character too. However, what makes Shaista my favorite is how she knows the dynamics of her family, yet she was so sure that this is what she wanted to do.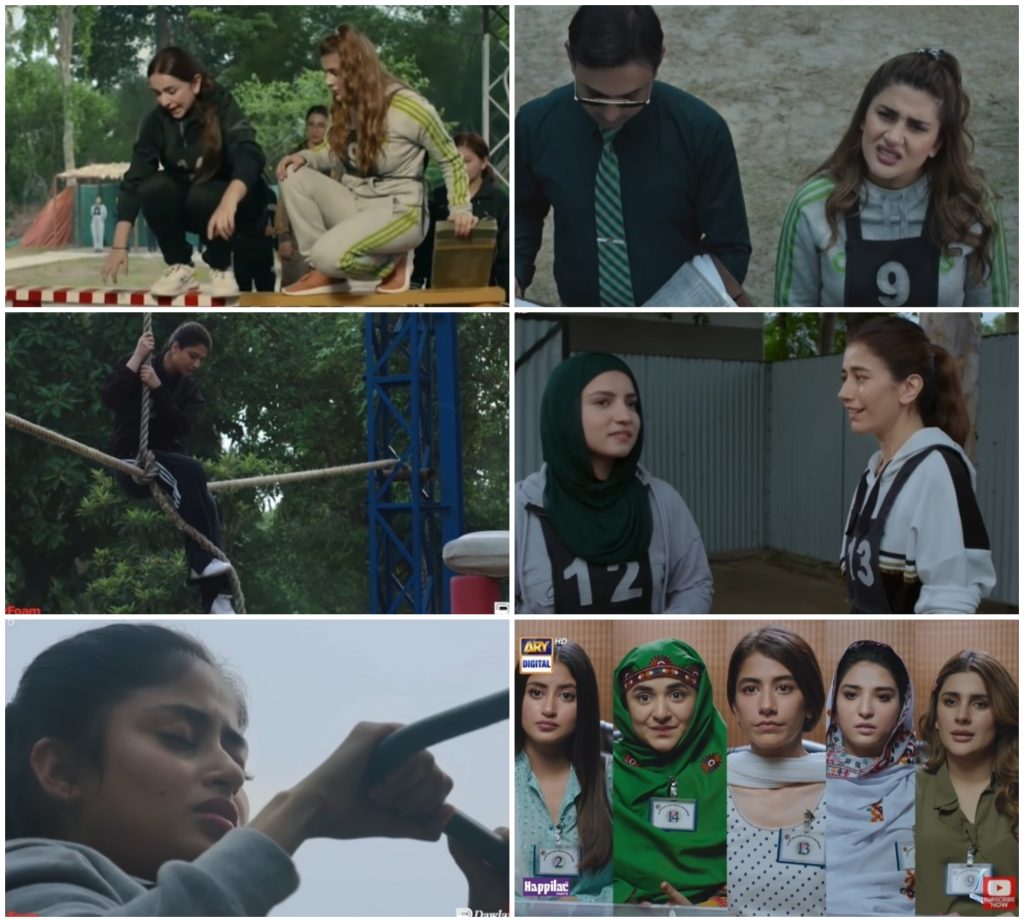 Shaista's father found out about her little adventure but the sweetest interaction was between him & Kamil where Kamil decided to remind him how he has raised his two beautiful & confident daughters. I think this has to be one of the most refreshing aspects of this track where they have shown that no matter how bound they must be to their roots, some people still believe in the power of education, they don't expect their daughters to just be married & not do anything for themselves. Shaista got this edge because she knew that one way or the other, she will be able to convince her father because of the way he has treated her all her life – it was absolutely sweet.
Thoroughly Enjoyable
This episode of Sinf e Aahan was very interesting & thoroughly enjoyable. The main cast stands out for their brilliant performances but both Dananeer & Merub have turned out to be the find of the industry with the effortless & natural portrayal of their respective characters. I actually find myself looking forward to their scenes throughout the episode because they both are not only cute but add so much meaning to the overall situation. I am glad that the story is moving forward & the preview of the next episode was also quite interesting. I am keen to see how Arzoo will tackle Noraiz who will try to guilt-trip her into calling her dream of joining the Army quits. I will however say that I found the music a bit too loud & overwhelming in the first half of the episode. I understand that they don't have any other option than to play loud music suiting the exercises the girls were meant to do in order to succeed but because of it being such a long routine, the background music started getting to me. Anyways, I really hope in the upcoming episodes, they don't really rely too much on the background music though. Please share your thoughts about this episode of Sinf e Aahan.
Keep Supporting,
Cheers,
Zahra Mirza.