There are many stars in our televisions industry who are immensely talented and it is always a pleasure to watch them on-screen but for some reason or the other they do not appear on-screen as often as we would like to see them. There are some stars who are very selective about the kind of work they do, others are busy with their families or giving time to other fields with which they are also related. Many of the stars in our industry are multi talented, there is hardly any actor who acts alone, many of them host shows, sing and some are even involved in production and direction. This could also be the reason why we don't get to see these actors as often as we would like to. Here is a list of few actors who I think do not appear on-screen as often as we would like to see them.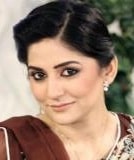 Sanam Baloch:
Sanam Baloch Is an actress, model and a hostess and she excels in all three fields. Sanam Baloch's work is a proof of the fact that she is extremely talented and takes what she does very seriously. Her performances in Doraha, Daam, Dastan and Durr-e-Shehwar in particular were unforgettable. After watching Durr-e-Shehwar in particular I waited anxiously to watch this diva on-screen again but I must say that Roshan Sitara and Nadamat both failed to bring out the best in her. Although Sanam Baloch was spot on as the bubbly character in Roshan Sitara but unfortunately the play itself failed to make an impact with the audience. Sanam Baloch has done full justice to her character in drama serial Kankar, no one could have played this character better than her. 
I am anxiously waiting to see Sanam Baloch in another play which will bring out the best in her. She is definitely one of those stars who breathe life into every character and someone you would want to see more of.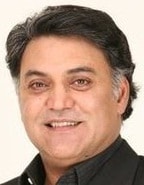 Asif Raza Mir:
This highly endowed gentleman needs absolutely no introduction. Words fall short when it comes to praising his talent. He is an actor who fits perfectly in serious and comedy roles and no one delivers dialogues like him. Apart from being a very gifted actor, he also has a very charming personality and wants to do whatever he can in order to make Pakistan's drama Industry progress. The reason why we don't get to see to see him on-screen often enough could be that apart from acting, Asif Raza Mir also has a very big production house to run and he has always been running a business too.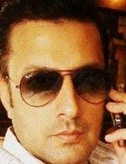 Babar Ali:
I must confess that I was not a big fan of Babar Ali to begin with but his acting in "Ik Nazar Meri Taraf" completely blew me off. I honestly did not think he had in him and found it difficult to believe that an actor like him who has always been doing larger than life characters in films could mould himself in a character which was quite unlike many that he had played till now. Babar Ali has proven that he is a very gifted actor and a good script and director can bring out the best in him. My list would have been incomplete without his name here because ever since "Ik Nazar Meri Taraf" Ended, I have been waiting to see him in a good role.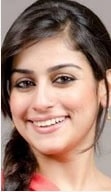 Alishba Yusef:
Alishba Yusef's fans don't get to see enough of her ever. Her acting talent was wasted in Mere Dard Ko Jo Zuban Miley and she has not appeared on screen ever since.  She is a great actress and also totally adorable. She has earned a very good name for herself in the industry in a very short span of time. I would really like to see Alishba in lead roles and I am hoping that she does not go off screen like many of the other actresses who are involved in different fields of work.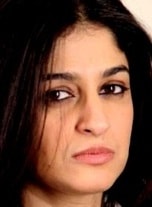 Nadia Jamil:
I think the sole reason why we don't' get to see this wonderful actress on-screen as often as we would like to is that her heart is still set with theatre and even now she is busy working in International theatre projects and is hoping that she will be able to do her country proud. Nadia Jamil studied drama from Hampshire College and Allegheny College and she believes that her degree and the experience in theater both really helped her in her acting. Nadia Jamil's first play was "Putli Ghur", it was a long play that is still fresh in my mind and I go and watch it over and over again whenever I get time. Having family commitments is also another reason why Nadia Jamil does not appear in dramas too often. She has nailed every character she has ever chosen and definitely is one of those actresses who illuminate the screen with their presence. Watching her in the telefilm Behad was an absolute delight but I do get the feeling a little too often that we don't get to see her often enough on screen.

I must share something with all of you, I made a similar list a few months back of actors who were not being seen often enough on-screen and quite interestingly all those actors who were rarely seen on-screen started working on regular basis…coincidence of course! Are there any actors who you want to see more often on-screen? Do share your thoughts.
Fatima Awan.