After the success of Pepsi Battle Of The Bands Season 2, another season is coming up and there are major changes. Last year we saw Atif Aslam on the judges' panel. However, the star will not be a part of this latest season due to unavailability of dates. News had it that Ali Zafar will take his place this season. As you all know a major controversy started a few days back between Ali Zafar and Meesha Shafi. Consequently, Ali will not be a part of the show now. Strings will be replacing him. So basically its strings replacing Ali Zafar and since his presence was not confirmed, Atif Aslam.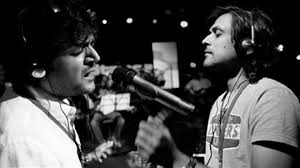 Uptill now Fawad Khan and Shahi Hassan are going to be a part of the show with the latter being the producer too. Meesha is also a part of the show as nothing has been said about her part after the controversy.
Hoping this would be a good season for all the music lovers!