Success comes with a price. Sometimes success gives rise to controversies and problems, that is the price some people have to pay for it. Fahad Mustafa's first film "Na Maloom Afraad" which went on air last month has been a huge success, he has already proved himself as an impressive host and actor. Fahad Mustafa's production house is working in full swing producing one drama after another. The dramas which were produced by Fahad Mustafa's production house Big Bang Productions were not hits but they were liked by many people.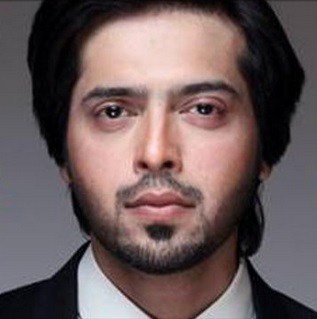 It looks like Fahad Mustafa who is a very straight forward person and one who claims to be of good heart too is not happy recently the way a person who has achieved so much should be. Have the people he works with or his colleagues let him down? These are some tweets of Fahad Mustafa from this month which show that he is somewhat annoyed with himself and with others!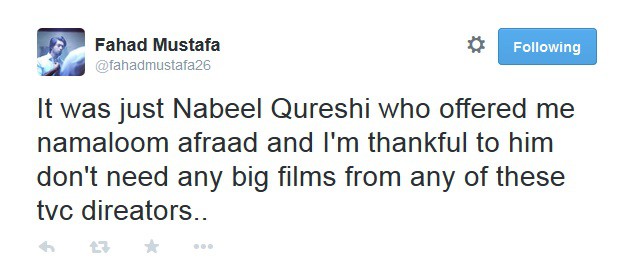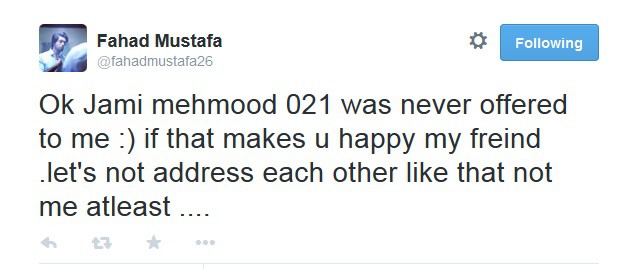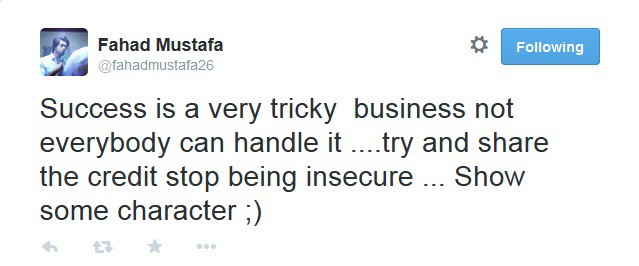 Fahad Mustafa is however very excited about his next project "Dosri Biwi" after which he intends to take a long break from acting. The play has been directed by seasoned director Anjum Shehzad.