The concept of professional jealousy is not old. A lot of times when the couples belong to the same fraternity, especially a field such as showbusiness, it makes it very hard to come to terms with each other's success for the people involved. Showbiz industry demands married people to share screen space with others in a romantic setting. Films as well as dramas actually do good in terms of popularity when the viewers enjoy the chemistry between the on-screen couple. It takes a lot for the real life couples to establish a difference between their personal and professional lives. A lot of times, the spouses do not entertain the idea of the kind of work that is being demanded and also they find it hard to deal with the success of their spouse. However, there are always some exceptions in the industry.
It takes a lot for women in the industry to strike a healthy balance between their personal and professional lives. It not only multiplies the responsibilities they have but puts more burden on their shoulders where they have to take care of themselves, their spouses, their children and also pay attention to their as well as their husband's families. It is commendable when the female celebrities manage so many tasks and do justice to each and every responsibility. A lot of times, fans and followers of celebrities have seen the couples falling and drifting apart because the females involved wanted to pursue their careers and their spouses could not come to terms with it. It is always inspiring when the husbands show support to their wives and give them the freedom to not only look after their families as well as chase after their dreams. A wife can always tackle all of her responsibilities when the husband is supportive, encourages her and makes her believe in herself. Pakistani showbiz industry is filled with such inspirational couples where the husbands have openly showed support to their wives and have cheered them on when they unlocked levels of success.
Let's take a look at the husbands who have been supportive of their celebrity wives:
Ayeza Khan's Husband Danish Taimoor
When Ayeza Khan was getting married to Danish Taimoor, it was rumoured that Danish was making Ayeza quit the showbiz industry and he wanted her to focus on her marital life and their future family. Although Ayeza and Danish both refuted the rumors, Ayeza's fans were still disappointed and felt Danish was being rigid with his approach. Ayeza Khan fell pregnant in the very first year of her marriage and after spending a good amount of time with her newborn, she stepped back and started working just when her daughter Hoorain was 2 months old. It not only made her fans happy but proved that Danish turned out to be a supportive husband who not only focused on his career but also took his wife's career seriously. After her marriage, Ayeza's popularity has sky-rocketed and although she has done selective work every year, she has experimented a lot and the maturity with which she is pursuing her acting and modelling career is exemplary. Ayeza has stated that she is a multi-tasker and for her, her family comes first, which is something that her husband appreciates the most. No wonder why with the help of these traits, Ayeza was able to do justice to everything and after seeing her passion, Danish continued to support his wife.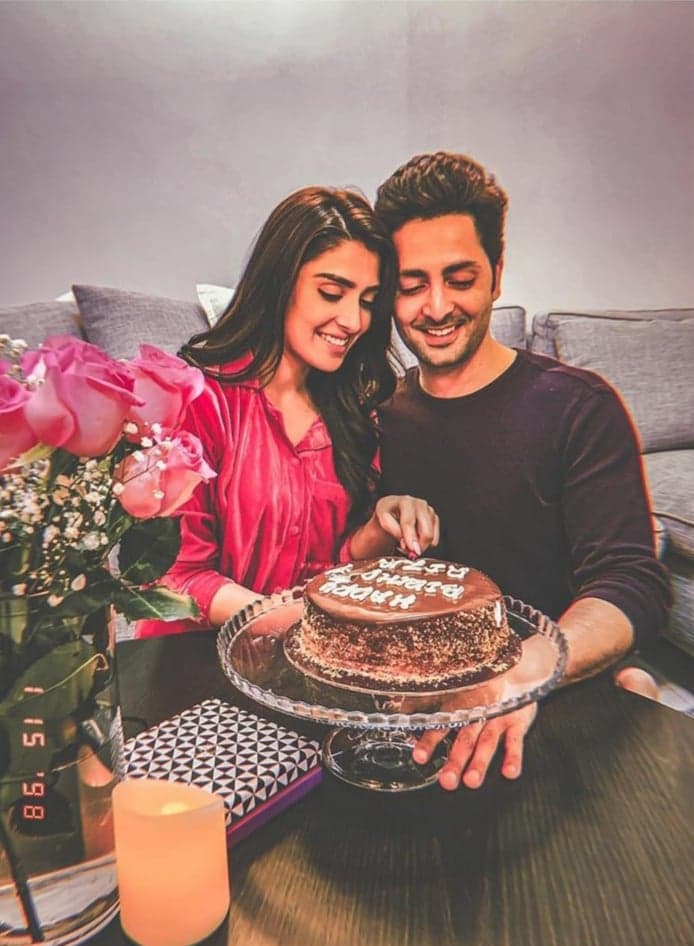 Zara Noor Abbas' Husband Asad Siddique
In quite a few interviews, the mother of Zara Noor Abbas, Asma Abbas has spoken about the restrictions that were imposed on Zara from her father and brothers. Asma Abbas herself has in detail shared the kind of struggle she had to do in order to pursue her acting career that she was so passionate about, but when it came to her daughter, she could not convince the men of the family. However, after Zara's marriage to Asad Siddique, Zara has been able to make a name for herself because it is very obvious that Asad not only believed in his wife, he also encouraged her to chase after her dreams. Asad himself has been associated with the industry long before Zara became a part of it, therefore despite knowing the pros and cons, he supported his wife. At present, Zara Noor Abbas is a name and a brand. In such a short span of time, she has done so much of work and has garnered nothing but appreciation for her talent. Asad Siddique is always seen standing by Zara's side, cheering for her and being proud of what she has achieved so far.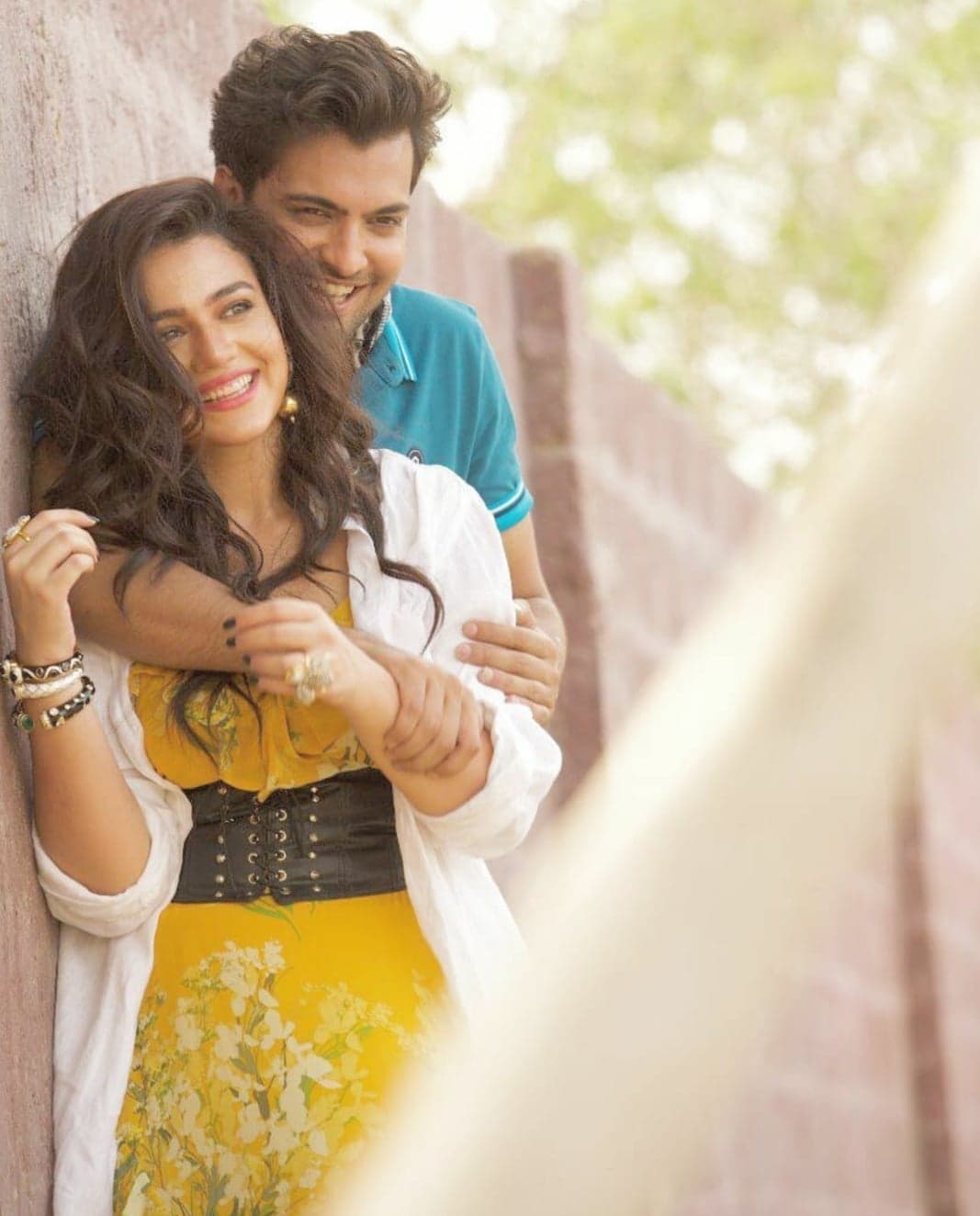 Nida Yasir's Husband Yasir Nawaz
Before her marriage, Nida was a well known celebrity, where with the support of her father Kazim Pasha, Nida had done a lot of work. After her marriage to Yasir Nawaz, Nida not only bid farewell to showbiz but she also continued to focus on her marital life, Yasir's family and her kids. Nida has been doing morning shows for years now and she has shared how she had to slowly convince Yasir and his family to allow her to work again. Nida started off with part-time hosting, she didn't venture into acting because she knew that she won't be able to dedicate so much of time needed to shoot the dramas, therefore hosting different shows suited her busy schedule. The rest is history, Nida landed herself a morning show in a leading channel like ARY Digital and now, it won't be wrong to say that she is the last woman standing when it comes to morning shows. Nida has also shared her journey of how her husband supports her and understands that she needs this much of time for herself where she can do what she enjoys the most. Yasir's support and Nida's passion is the reason why Nida Yasir has been successfully running the show for so many years, without a break. She does not sugar-coat anything and where she shares her successes, she also openly talks about the struggles she has done to get where she is today. It is always nice to see Yasir by Nida's side. Usually he is always seen pulling her leg and teasing her on different talk shows but that's the kind of equation they share which shows how healthy their relationship is.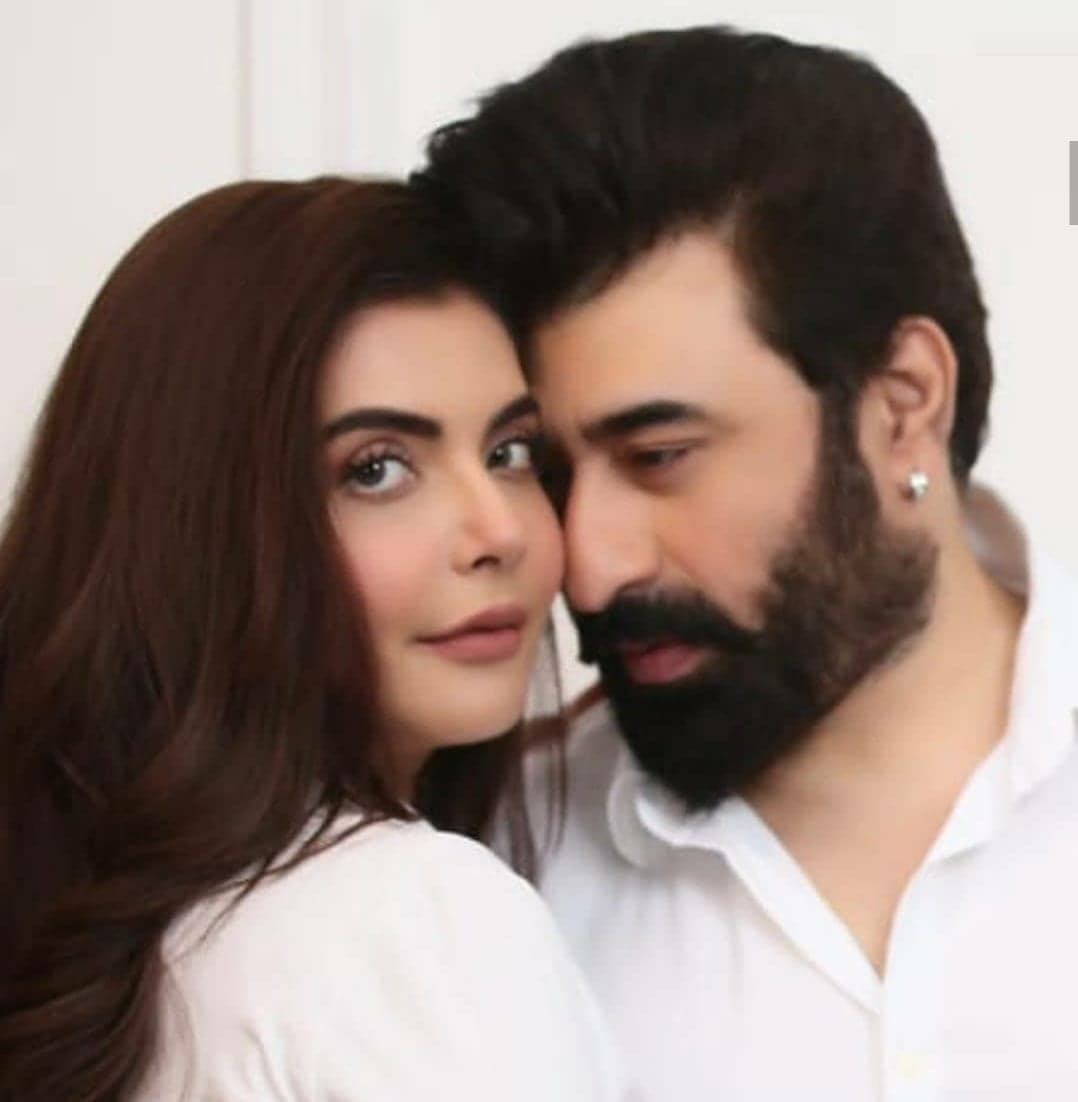 Iqra Aziz's Husband Yasir Hussain
There's no denying to the fact that Iqra Aziz is a lot more popular than Yasir Hussain. Iqra started working at a very young age, therefore her portfolio is bigger than Yasir's. However, the kind of equation they share makes it very obvious that Yasir appreciates Iqra's passion and determination for her work and he is always there rooting for her. Iqra and Yasir have just gotten married and Iqra has taken a break to travel and spend time with her husband, but it is commendable that right before her marriage, she was busy shooting for her upcoming dramas. Yasir Hussain has been by Iqra's side and he has always appreciated the fact that she is a big name in the industry, she is loyal to her craft and is immensely talented. The industry brought them together, therefore it is relieving to know that an actor of Iqra's stature, who is so talented and powerful in her performances is not going anywhere.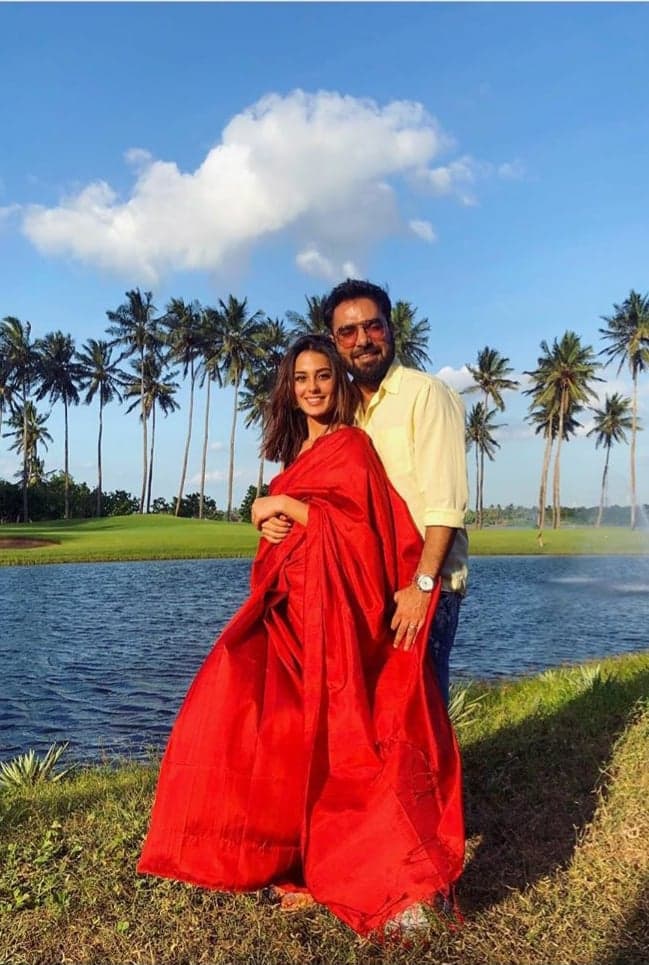 Hira's Husband Mani
There's no denying to the fact that Hira stepped in the industry after she got married to Mani. Mani had earned a name for himself when he was unmarried, but after his marriage to Hira, he took her along and made her a part of his career. Hira has time and again stated that Mani always saw the potential in her and even when she doubted herself or did not have the confidence, Mani made her feel secure and uplifted her spirits. Mani's approach towards Hira's career is inspiring. Due to his straight-forwardness and blunt nature, he had upset a lot of celebrities, who later refused to work with Hira. However, when Mani assessed the situation, he took a step back and maintained a low-profile because he could see that Hira's career was suffering and she was facing the brunt for what Mani had done. After that, there was no looking back for Hira and it is commendable how Hira's success and her graph has only went up in a matter of few years. As much as the credit for Hira's success goes to her hard work, Mani also gets full credit for being a selflessly supportive husband who only wanted his wife to explore and follow her passion and dreams.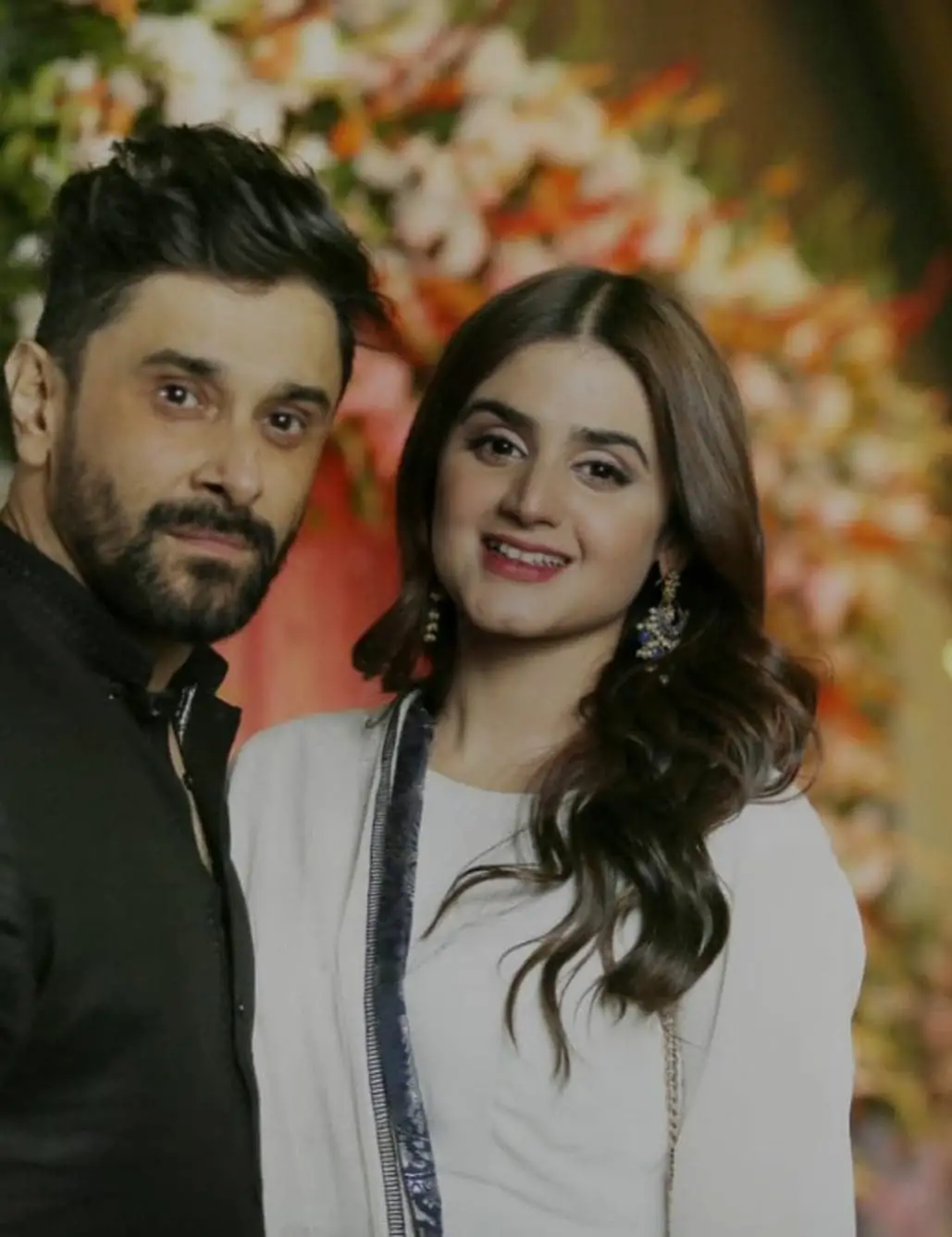 Sanam Jung's Husband Syed Abdul Qassam Jafri
Sanam Jung got married and right after she fell pregnant. It was after she took a long maternity leave and then returned to continue with her morning show which she was already hosting at the time of her marriage as well as pregnancy. Sanam Jung continued to share her struggles that because she had gained weight and was suffering from low self-esteem with her postpartum body, it was her husband who uplifted her spirits and told her to go back to regular programming. Her husband felt that this way, a lot more ladies will be able to relate to her because she will open up a discussion about a postpartum stage and the struggles a lot of females go through. Her husband felt this will also give her a much needed break and prevent her from going into postpartum depression. In every morning show episode, the things Sanam Jung shared about her husband and her marital life went to show that her spouse was fully supportive of her decisions and also very proud of her career. Sanam has also resumed her acting and it seems she is going to continue with her work, which is great.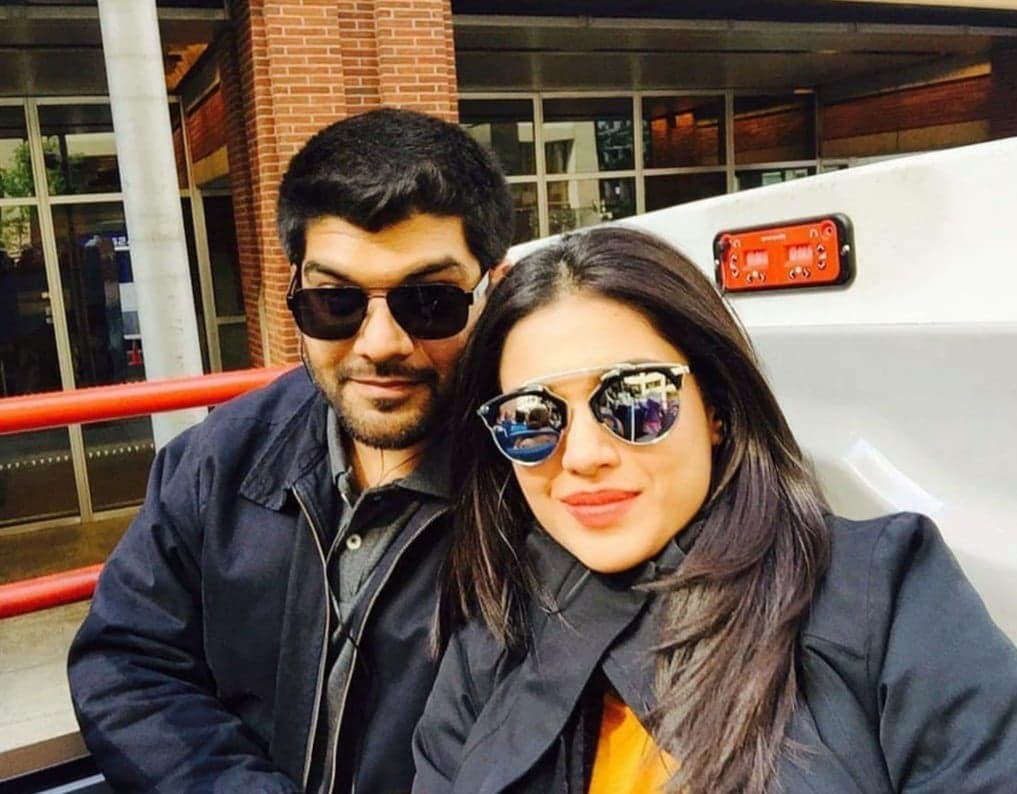 Urwa Hocane's Husband Farhan Saeed
Farhan Saeed has been with Urwa every step of the way. The couple dated for years before they decided to tie the knot, however, in those years, Farhan was there with his wife and helped her explore more domains. After acting and modelling, Urwa also tried venturing into singing and there's no denying to the fact that there was a lot of involvement of her husband in that project. Uwra has continued to work without a break and once again, with her husband's support, she is managing everything really well. Uwra and Mawra also launched their clothing line, and to venture into a new field altogether requires immense support from the immediate family, which goes to show that Farhan not only believes in his wife but also wants her to do what pleases her the most.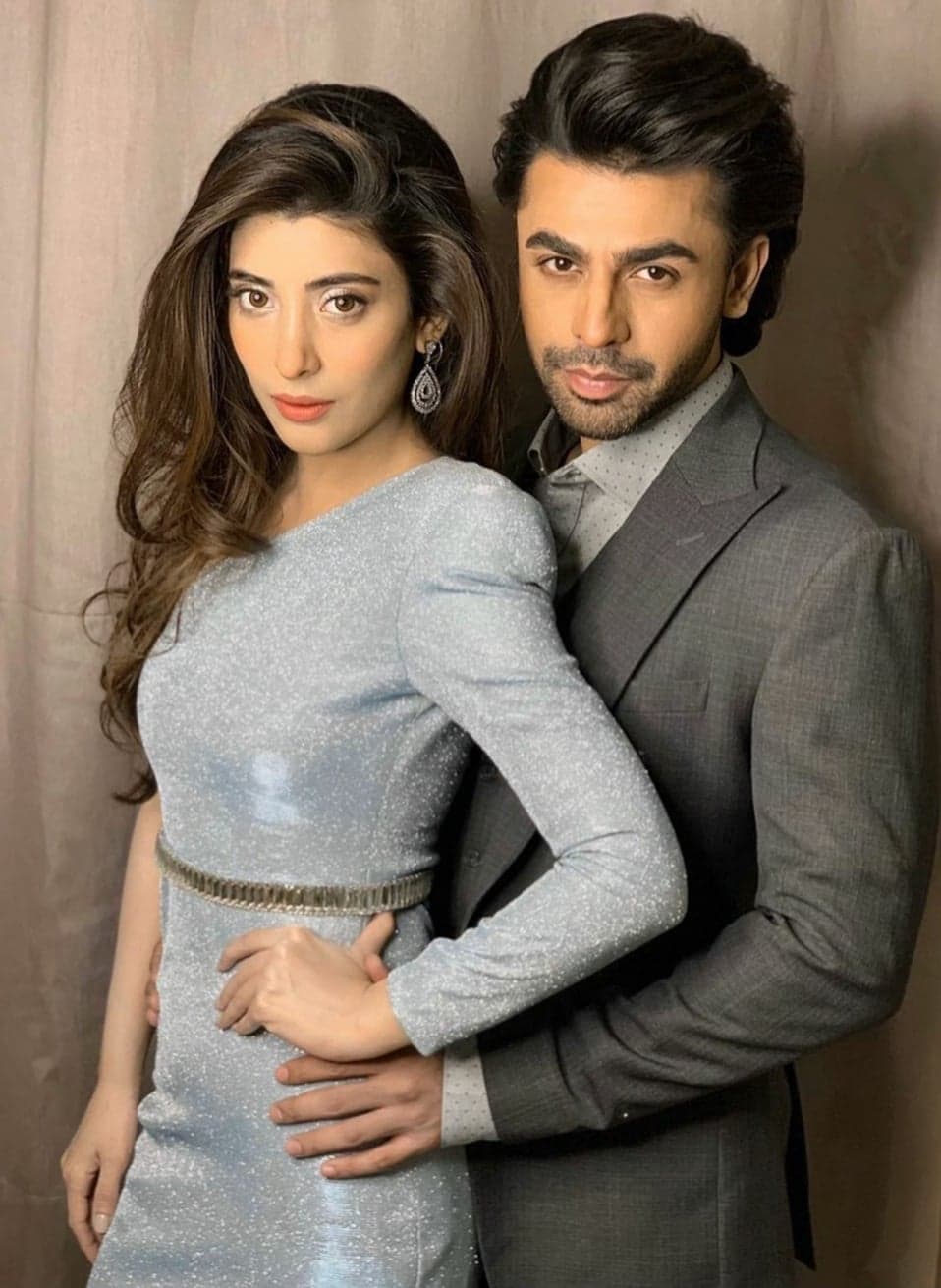 Hira Tareen's Husband Ali Safina
Ali Safina and Hira Tareen crossed paths due to their mutual love for music. Hira was a top model and was working for leading brands before her marriage. After her marriage to Ali Safina, she also ventured into acting. She also had a baby but she worked on time management. Hira has worked hard to give equal amount of time to her well-being, her personal youtube channel, her modelling as well as her acting career. The way Hira is managing so many responsibilities is commendable and the credit also goes to her husband Ali who is by her side and understands that Hira's career requires her attention and focus a lot as well. Hira went back to modelling soon after she gave birth and it was also amazing that while she was pregnant, she continued shooting for her drama which was on-air at that time. Hira is also seen hosting at different events and it shows that Ali and Hira believe in team work as they both know the demands of this industry.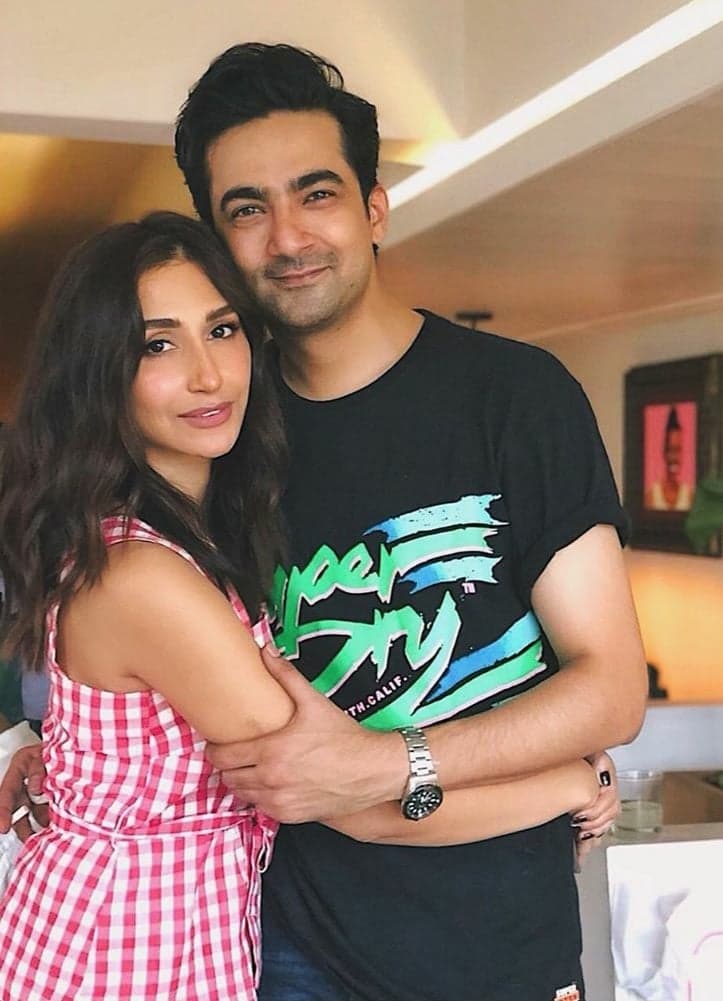 Sarwat Gillani's Husband Fahad Mirza
Sarwat Gillani and Fahad Mirza were together during their university time but they both drifted apart and moved on. The destiny brought them back together and now they are a power couple of the industry. Fahad Mirza has always been very vocal about how proud he is of his wife and the amount of work she has done over the years. After her marriage to Fahad Mirza, Sarwat continued with her acting career but she herself is very selective with the kind of projects she chooses. Her husband has supported her every step of the way, that is why she successfully played one of the iconic roles of a pregnant pathan wife in feature film Jawani Phir Nahi Ani. She garnered a lot of appreciation for that role and it has definitely been one of her most memorable works. Sarwat Gillani also owns an architecture firm called 'Naqsha', and she invests a lot of time designing spaces and structures for her clients. It goes to show that Fahad Mirza has encouraged her and he respects the fact that his wife is into arts. He has a special understanding of how important it is for the artists to channel out their imaginations and creativity, this is the reason he has been by her side and continues to showcase his support to her.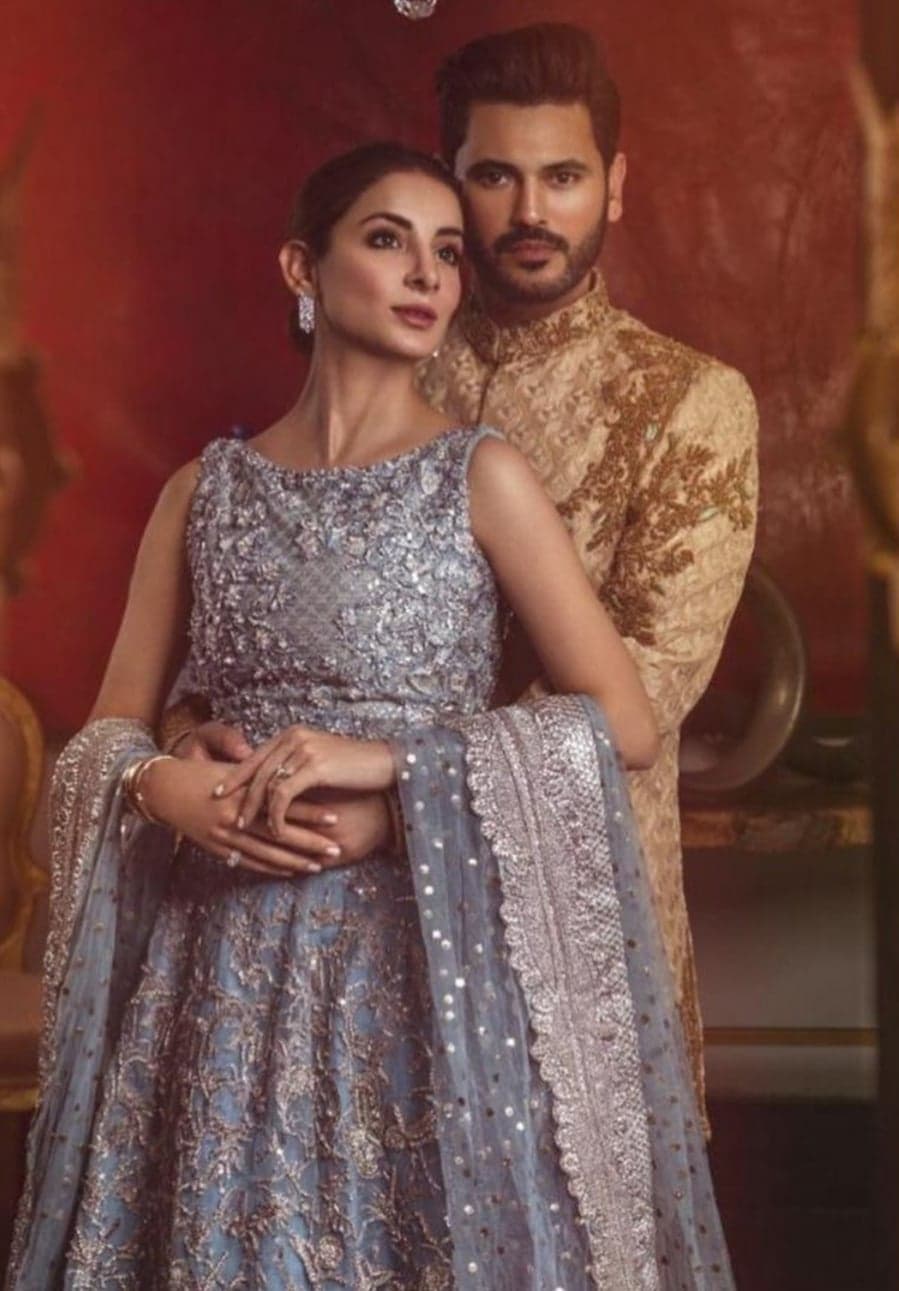 This concludes the list of supportive spouses and husbands of Pakistani celebrity wives. Which one of these couples are your favorite and which celebrity wives inspire you with the way they tackle their responsibilities while still taking care of their families so beautifully? Feel free to share your thoughts in the comment section below.