Saima is undoubtedly the leading heroine of Punjabi and Urdu films for more than two decades now. She started her career from Punjabi film Khatarnak in 1990.  Despite a lead actress she seldom appear on media and public gatherings. Most of the time his husband famous director Syed Noor speaks upon her behalf. In a recent conversation with urdu daily Naibaat Syed Noor has praised Saima as being a humble and pious lady. As per Syed Noor, Saima regularly prays five times a day and she is solitary by nature so she avoids media persons.
Syed Noor also told that his forefathers were Gadi Nasheen of dargah Shah Abu Muali and the story of Punjabi film Majajan was based on his personal observation. Film Mujajan was based on the story of a Syed(Gadi Nasheen) and a Mureedni.

Syed noor also revealed he will appear in leading role opposite Saima in an upcoming film. This film will be pictured in Canada and Syed Noor and Saima will soon leave for Canada to finalize its locations.
Full news content from Urdu Daily Nai Baat.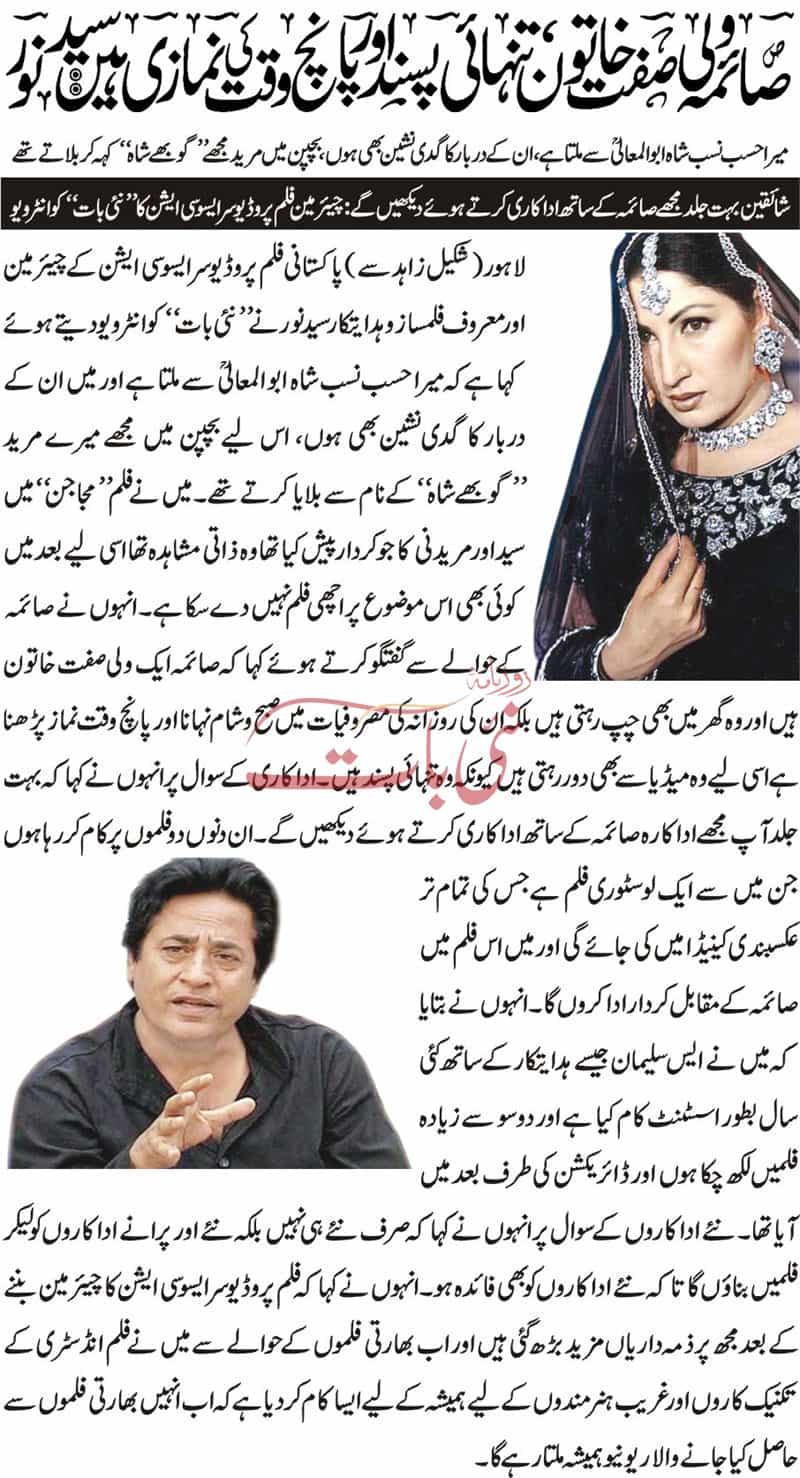 Rashid Nazir Ali