Syeda Bushra Iqbal previously known as Syeda Bushra Aamir was first wife of popular television host and politician Dr. Aamir Liaquat Hussain. Bushra Iqbal separated from her husband after his second marriage, a few days after the separation Dr Aamir Liaquat divorced her on the consent of Syeda Tuba Aamir.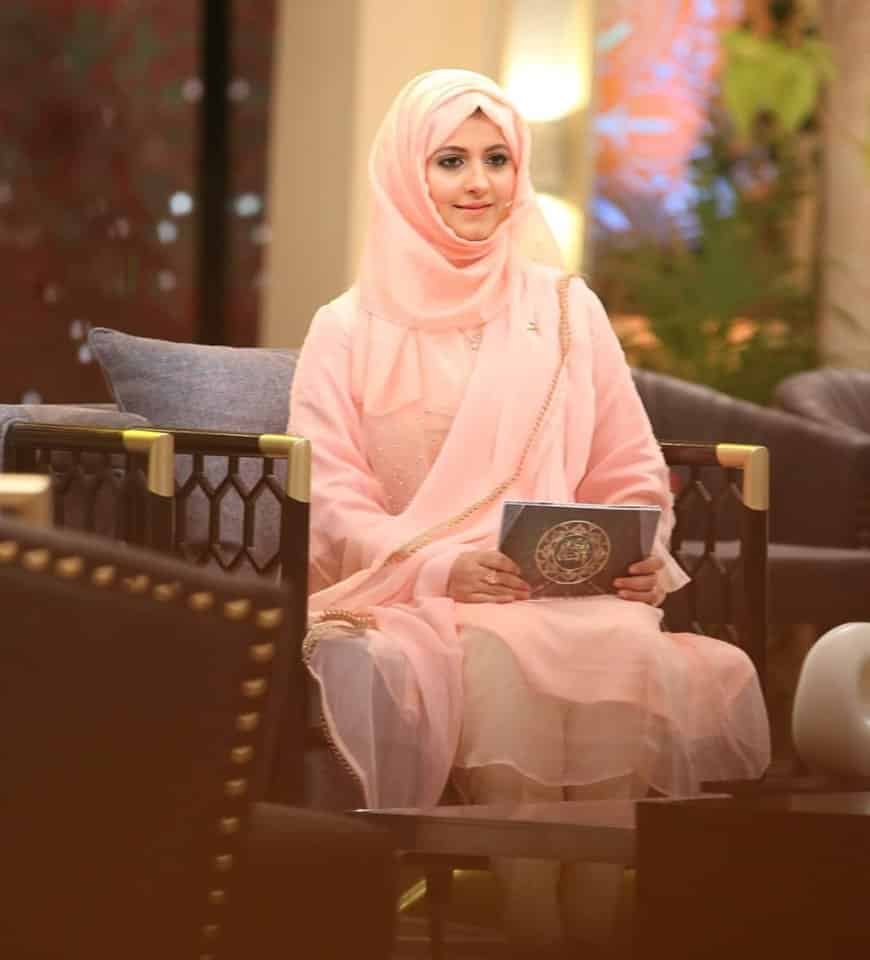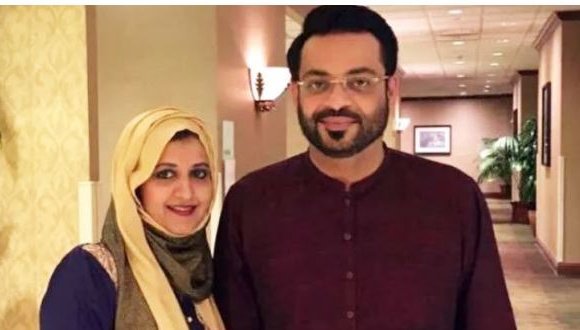 Syeda Bushra Iqbal has posted a thought-provoking post in which she has narrated a story of sparrow who builds her nest with sheer dedication and love but eventually it gets overstepped and destroyed by the kite bird. She also captioned the story as "Worth Pondering". Her story is clearly indicating towards Syeda Tuba. Here is her story.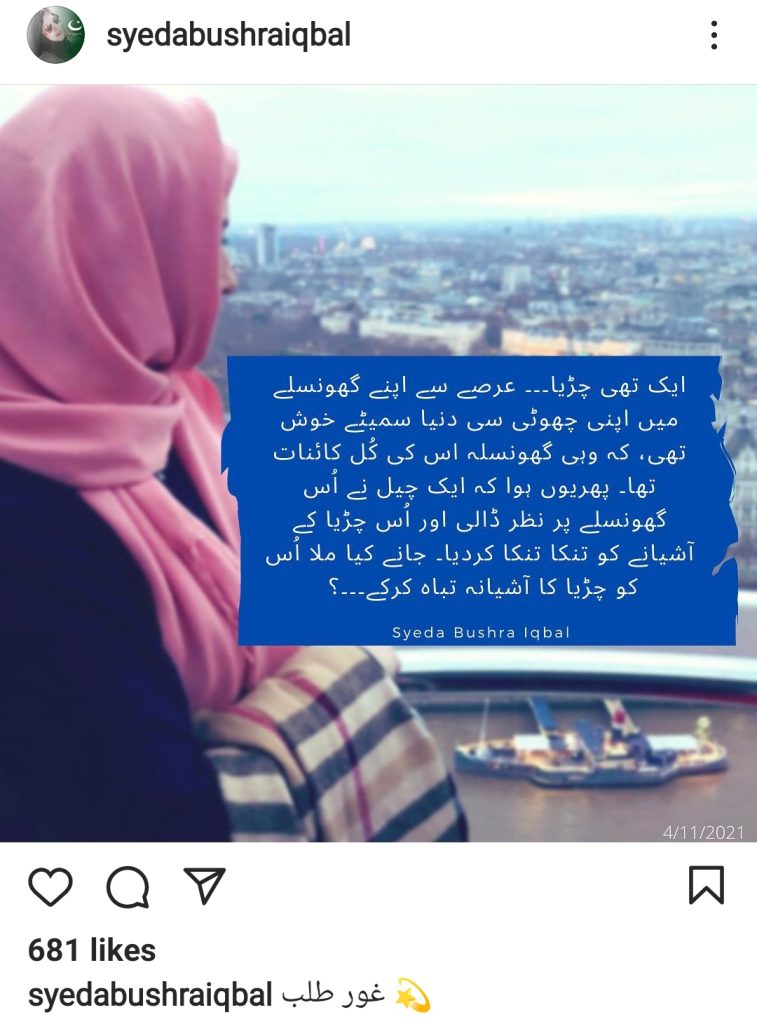 Bushra's story was fairly understood by her fans and they came to support her with their replies. They said that the nest that was build by the sparrow is pretty much intact and she is living in it with her kids. A few said that those who destroy others' lives can't get any good in their life. All her fans supported her. A few informed her that Syeda Tuba Aamir is now Syeda Tuba Anwar.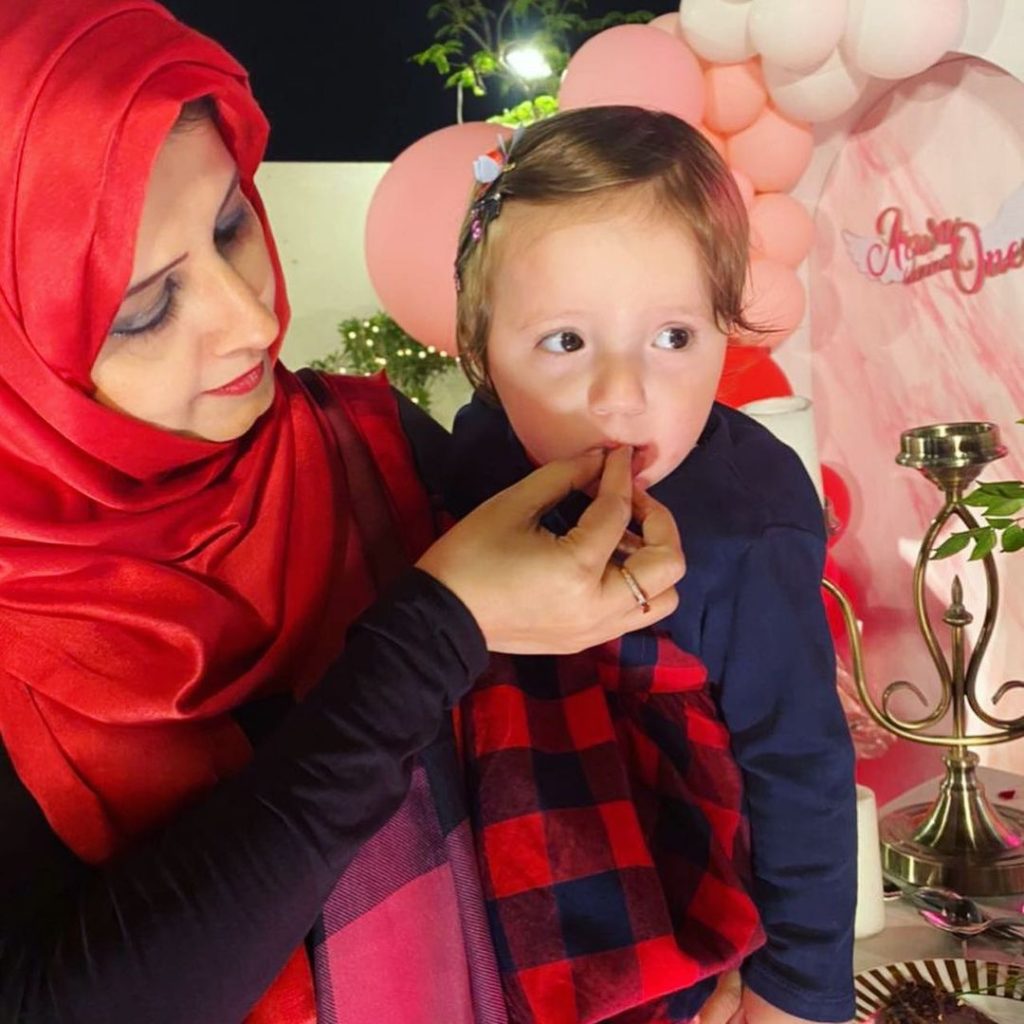 It is worth mentioning here that Syeda Tuba Aamir has confirmed her separation. She has also unfollowed Dr Aamir Liaquat Hussain and changed her surname from Aamir to Anwar.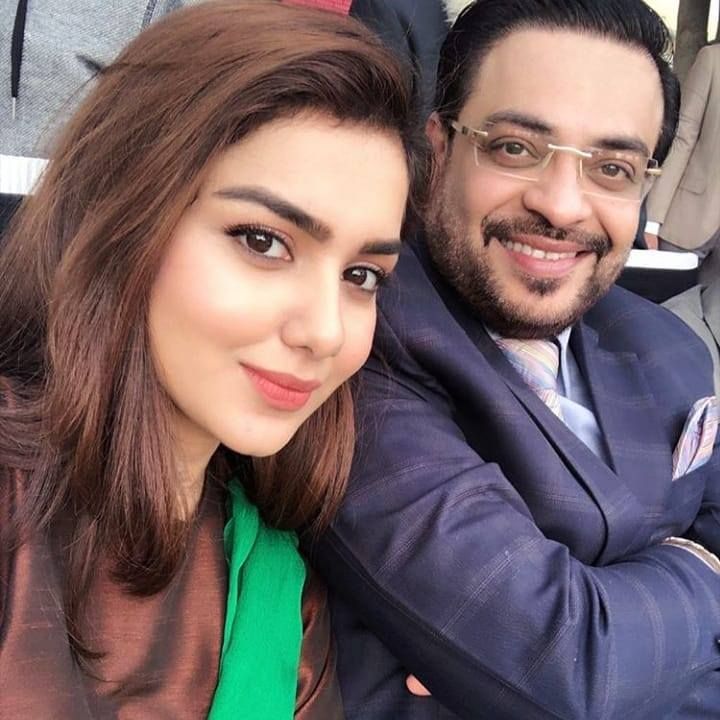 Here are the comments under Bushra Iqbal's thought provoking post.