Synopsis of drama Laa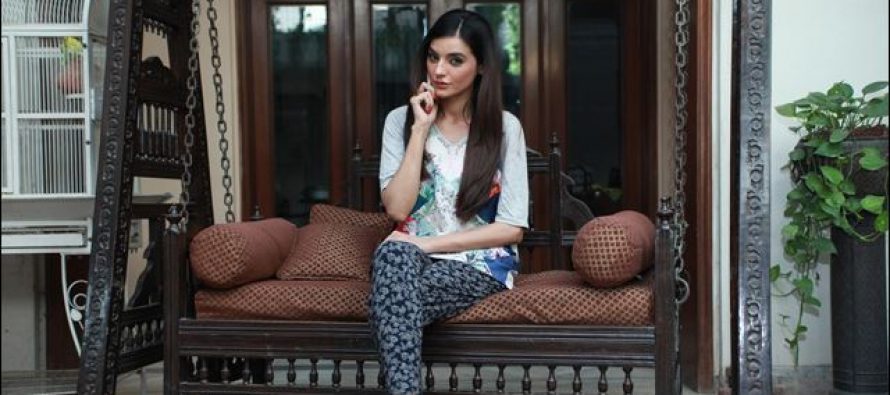 Laa is a new drama of Hum TV, its first episode is already aired on last Saturday. The play is written by Sarmad Sehbai and directed by Farooq Rind. Meekal Zulfiqar, Saadia Khan, Seemi Raheel, Raabia Noreen, Khalid Malik, Tahir Saaqi, Sbreen Hasbani, Laila Zuberi, Qavi Khan, Rehan Sheikh and others are included in the cast.
The play is the story of Daniyal (Meekal Zulfiqar) from Lahore, a lively youngster who is due to leave for America for higher studies. Meanwhile his father(Qavi Khan)'s friend (Naeem Tahir) from Karachi visits them with his wife (Seemi Raheel) and daughter Naina (Saadia Khan), where Daniyal meets Naina. Dainyal's bets his friends that he can impress Naina and therefore gets closer to her. Inspired by the lively and friendly nature of Daniyal, Naina expresses the desire to marry Dainyal with her mother, who opposes the idea because as per traditions of Naina's family, she can only marry in a Syed family. Things take a new turn, when Dainyal himself falls for Naina, but by then circumstances lead them apart.
Full Content from VOA Urdu
نئی ڈرامہ سیریل 'لا' کی کہانی دانیال اور نینا کے گرد گھومتی ہے۔ دانیال ایک زندہ دل نوجوان ہے جو اعلیٰ تعلیم کے لئے امریکا جانے والا ہے۔ اس دوران ایک دن دانیال کے والد کے دوست اپنی فیملی کے ساتھ ان کے گھر رہنے آجاتے ہیں اور یوں دانیال کی ملاقات نینا سے ہوتی ہے۔
 مذاق ہی مذاق میں دانیال دوستوں سے شرط لگا لیتا ہے کہ وہ نینا کو اپنی محبت کے جال میں پھنسا سکتا ہے۔ شرط کی خاطر ہی وہ نینا کے قریب ہوتا چلا جاتا ہے۔
 نینا دانیال کی زندہ دلی اور خوش مزاجی سے متاثر ہوکر اس سے محبت کرنے لگتی ہے اور اپنی امی کے سامنے دانیال کا ذکر کرتی ہے۔ لیکن، نینا کی امی اس کی شدید مخالفت کرتی ہیں، کیونکہ وہ نینا کی شادی ایک سید گھرانے میں کرنے کی خواہشمند ہیں۔
 کہانی اس وقت ایک نیا موڑ لیتی ہے، جب دانیال بھی نینا سے محبت کرنے لگتا ہے۔ لیکن، وقت اور حالات انہیں ایک دوسرے سے دور کر دیتے ہیں۔
'لا' کی کہانی لکھی ہے سرمد صہبائی نے، ہدایت کار ہیں فاروق رند۔ پیشکش ہے میمونہ درید کی اور اس کی کاسٹ میں شامل ہیں میکال ذوالفقار، سعدیہ خان، سیمی راحیل، رابعہ نورین، خالد ملک، طاہر ساقی، سبرینا صبہانی، لیلیٰ زبیری، ریحان شیخ اور قوی خان۔
Source: http://www.urduvoa.com/content/new-drama-serial-law/1932850.html
Rashid Nazir Ali
---