Singer Taher Shah needs no introduction. His claim to fame happened to be two songs 'Eye 2 Eye' and 'Angel' which earned him nationwide recognition in no time. Taher Shah became an overnight sensation in Pakistan after he released his first ever song 'Eye 2 Eye' and its video in 2013. Taher Shah then took a gap of 3 years and released his second song 'Angel' in 2016.
In 2020, Taher Shah promised to surprise his fans yet again with his new song. He hyped up the song and kept on teasing his fans by setting different release dates and then finally, on Saturday, April 11, 2020, Taher Shah came out with his third song 'Farishta'. It has just been a day after the release and the song has gotten 300K views on YouTube.
Here is the break down of Taher Shah's latest release Farishta:
The Concept
The concept of Farishta is not at all new. It was pretty evident that Farishta happens to be an Urdu translated version of Taher Shah's previous song Angel. As different or bizarre his songs are, Taher Shah deserves full credit for the fact that everytime he has come up with a song, he has broken the internet and now, despite Farishta being a translated version of Angel, it is still being discussed nationwide. At the very beginning of the song, Taher Shah has taken a full credit for creating this song. The lyricist, director, composer, singer, story writer of this song is one and only Taher Shah.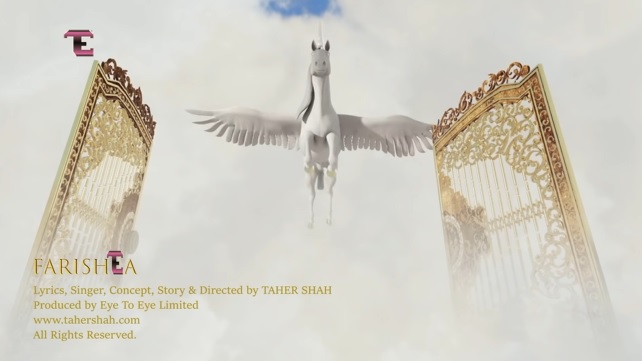 Tune and Melody
It didn't take the viewers a minute to figure out that the tune and melody of Farishta was exactly like his previous song Angel. It seems Taher Shah was still in awe of his 4 year old 'genius creation', that he decided he needed to refresh everyone's mind by releasing a song with the same tune again. People are still left wondering why it took him 4 years, when all he had to do was pick up the exact same tune for his supposedly new song?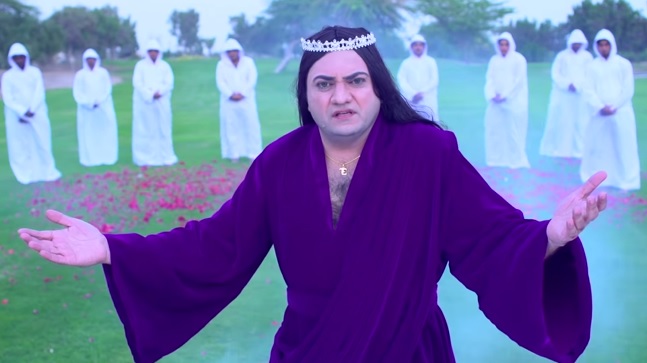 Lyrics
Taher Shah takes pride in the fact that all the songs that he creates are his own. They are his own composition and he even writes the lyrics himself. The most interesting part about Taher Shah's written songs is that he believes in using as many adjectives as he could, without even bothering whether they fit in the sentence and make any sense or not. Surprise surprise, Farishta's lyrics are no different and he has put in a lot of effort to be metaphorical and figurative by using as many adjectives as he could and once again, any of it making sense was the least bit of Taher Shah's worries.
The lyrics of Farishta are mentioned below:
Farishta Insaan Farishta
Farishta Insaan Farishta
Mai Farishta Sa Insaan Hoon
Dil To Mera Phool Ke Jaisa
Rab Ka Hai Sara Shuker
Jo Insaan Farishta Siffat
Dua De Jo Farishta
Jahan Mai Insaan Farishta
Tanhai Meri Farishta Si
Teri Mohabbat Farishta Bhi
Tere Bina Mai Tanha
Jaisay Dharkan Bina Dil Tanha
Farishta Farishta Insaan Farishta
La La La La La La La La
Mai Bhi Tum Bhi Hain Farishta
Farishton Mai Insaan Farishta
Mohabbat To Tumse Hi Hai
Tum Bhi To Farishta Ho
Bina Tere Mohabbat Meri Aisi
Rehti Tanha Jalpari Jaisi
Tum Mili To Aisi Khushi Mili
Jaisay Jannat Thi
Jannat Mujhe Mili
Farishta Farishta Insaan Farishta
La La La La La La La La
Hum Sab Farishte Ho Sakte Hain
Aik Farishta Insaan, Sitaron Si Chammak Rakhta Hai
Farishton Ki Siffat Phoolon Si Batain Karta Hai
Ye Siatay Farishton Ne Sanwaray
Jaisay Oos Bhari Pattiyan, Phoolon Ko Sanwaray
Farishte Saray Chup Hi Rehte Hain
Un Pholoon Ki Tarhaan Jo Khamosh Rehte Hain
Par Apni Khushi Bikherte, Mehekte, Hamesha Khush Hi Rehte Hain
Tu Khoobsurat, Jahan Khoobsurat, Anmol Farishte Tu Khoobsurat
Hai Farishte To Hi Pyara, Mera Aks Tu Hai Sara
Tu Jahan Mera Jahan
Farishta Imaan Meri Jaan
Pholoon Si Teri Zindagi
Jeevan Farishton Chaand Sa Pyara
Farishta Farishta Insaan Farishta
La La La La La La La La
The Meaning Behind Farishta
Taher Shah has tried to sound as philosophical as he could and this was his way of sending a public service message across the country that human beings should try their best to act like angels. In this song, he spoke about how behaving like an angel was the only right thing to do. He drew a lot of comparisons between angels and flowers which definitely suggested that this was his own way of seeing angels as flowers? In some parts of the songs, he spoke about himself and declared that he was an angel too. He believes the stars that we see on the sky are a decoration done by actual angels and the human angels on earth are like flower petals?
Taher Shah seems to have been fixated with Angels and now Farishtas that he decided to use them as verb, adjective, noun, proverb and pronoun. He was adamant to use the word Farishta and he successfully achieved it but the interesting part is, he left the deciphering to his fans because he believes in them.
The Story
This time around, the fans of Taher Shah were a bit disappointed because they didn't get to see the star gracing the video himself. Instead, Taher Shah decided to upgrade and he went for a complete animation which was just as grand as his own appearances in his previous videos. The animation started off by showing a King coming out of his castle and then riding a unicorn. The main focus was on butterflies, mushrooms, stream of water, roses, greenery, waterfall, rainbow, snow, stars – probably anything you name was included in the video. The animation showed the angelic king being in love with a fairy and there was also a mention of a lonely mermaid.
The king and the fairy live happily ever after but the viewers were once again left in a limbo because the video ended with a note reminding everyone that children are the real angels on earth? If that's what Taher Shah was trying to convey, not sure why he decided to create an imaginary love story between a king and a fairy? Needless to say, just like both of his previous songs, this one is full of mystery and the fun fact is, he had not made anything clear to keep the viewers thinking about what he was trying to show through his song.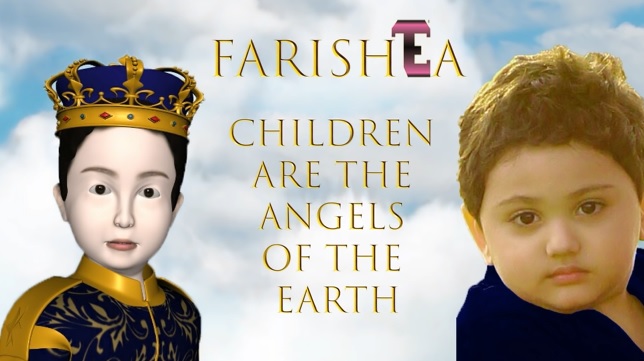 It can also be believed that because Taher Shah is so fond of children, he decided to make cartoons for them, hence the animation. This seems to be the only justification behind Taher Shah deciding not to be in the video. He also understands that children are staying indoors these days, therefore he wanted to entertain them. One thing is for sure, the video of Farishta will definitely draw toddler's attention towards it due to the animations and colors – provided the parents mute the TV.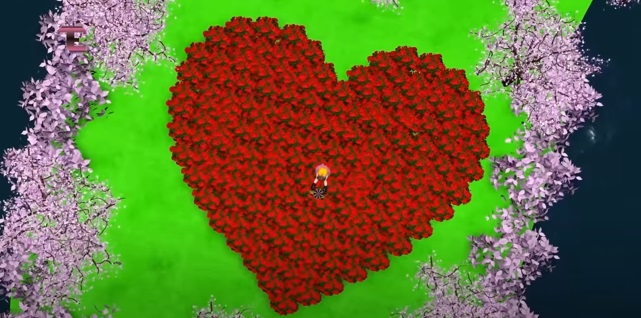 The Bloopers
The animation seems to be done by Taher Shah's son or his nieces and nephews because one fails to believe that any grown up qualified graphic designer was hired for the kind of quality of graphics that are seen in the video. When the King rides the unicorn, his feet can be seen through the wings. The king happens to be making a statue out of snow, which ends up being Taher Shah's logo colored in pink, which makes one wonder what he did to turn the snow pink.
The king also happens to have some more magic tricks up his sleeve where he paints the unicorn gold despite it looking perfectly fine in white. The flow of the stream is towards the left but the flower happens to be travelling straight, defying the water flow. Taher Shah seems to be an advocate of 'fair & lovely' because the king has been made to look super fair, exactly how Taher Shah himself wears lighter foundations in his videos. The love story between a human king and flying fairy also leaves one questioning the thought process behind such a concept. Taher Shah tried his best to create something imaginary and beautiful but the end result is anything but that.
Have you come across the new release of Taher Shah or you have not graced your eyes with this masterpiece? Were you able to sit through the entire song or paused in the middle to get a breather because it was too much for you to handle? Did you lose a lot of braincells or it wasn't as tough on you? Did you understand what Taher Shah was trying to convey and do you agree that humans should turn themselves into angels so that they can later fall in love with a fairy or meet a mermaid once in their lifetime? Feel free to share your opinion in the comment section below.