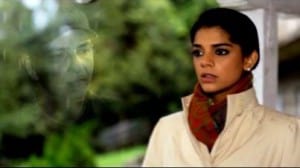 The song is ended but the melody lingers on! Talking about a new brand sound track that has captured the attention of millions all the way through its melody, OST of Talkhiyan has made its way to a big hit. The sound track is beautifully sung, giving all the vital sensations and soothes that in reality go well with its lyrics. This is may be the reason the OST has just rolled up the figures of its listeners in one stroke.
Mehwish Hayat, an actresses and moreover an emerging singer, has set out pipes here to sing this sound track in a really distinctive way. Whereas, the co-artist Waqar Ali, the leading superstar of his own ground, made the song laudable and striking with his music and vocals and the thrilling lyrics are done by Sahir Ludhyanvi & Bee Gul. Taken as a whole, the song has just grabbed the limelight in every juncture.
In this day and age OSTs are gaining more market than the albums. The sound tracks added up the remarkable success to drama on top. If we look back, we will jog the time when 'Humsafar' looted the applause of millions and billions and QB rushed the rhythm through her magical voice. Also, OST of 'Shehre zaat' caught the hearts of people and the classic singer, who is known as the ruler of traditional singing, Abida Perveen gave her all colors to the song. Correspondingly, Ali Zafar and Hadeeqa Kiyani rocked the floorboards by putting their enthusiastic modes and melodious voices in both the versions of 'Zindagi Gulzar Hai' sound tracks. Similarly sound tracks of 'Meri Behen Maya', 'Tanhaiyan Naye Silsilay', 'Madiha aur Maliha', 'Ashk', 'Yahan Piyar Nahi Hai' and the string goes on and on have made their unbeatable wins.
Well there is a never-ending list of hit sound tracks that had doubled up the spirits of listeners and are still in the hearts of music lovers. By the same token, the recent OST of 'Talkhiyan' has drawn together the huge applause and even so the way to go extra miles!
Nida Zaidi