I have always been a big fan of telefilms, if they are made well, they provide perfect entertainment. The fact that the Tarang housefull telefilms were inspired by some of the old classics made me look forward to them and I had very high expectations from almost all these telefilms. Also, all these telefilms had some very big names attached to them, so one couldn't help but expect a masterpiece. I have to say though that the telefilms I had very high expectations from did not seem up to the mark and others which I thought may not deliver were so much better than my expectations. Here is an overview of all the telefilms, please feel free to share your opinion.
Abhi Tu Mei Jawan Hun:
Writer: Vasay Chaudhry
Director: Nadeem Baig
Cast: Meekal, Ayesha Khan, Atiqa Odhu, Bushra Ansari, Saba Hameed, Usman Peerzada and others.
Abhi Tu Mei Jawan Hun was very refreshing in every way. It was truly wonderful to see Meekaal do something completely different from what he does usually. Not only that he completely stole the show because of his remarkable acting. All the actors senior and junior shared amazing chemistry. Abhi Tu Mein Jawan Hun is a romantic comedy with quite a few decent and very intelligent jokes to its credit. Vasay Chaudhry's script is flawless, Nadeem Baig did a spectacular job with the direction and everyone is very well suited for their roles. The song Abhi Tu Mei Jawan Hun has been sung brilliantly and has been shot very well too. Aysha Khan looks great and the lead pair clicked with me instantly, unlike some of the other telefilms where I wasn't too sure if the lead pair really had any real chemistry.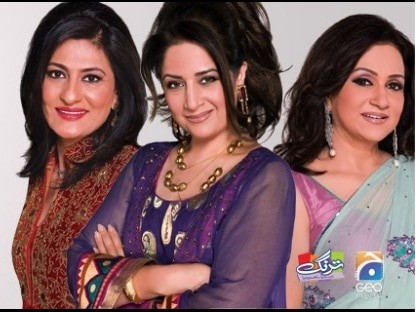 The telefilm was not just funny but very engaging as well, it kept me glued right from the get go and gave me nothing to complaint about. It was refreshing to see Saba Hameed in a different role as well, Bushra Ansari was her brilliant self as usual and Atiqa Udho fit in perfectly in her character. It isn't very easy for a relatively new artist to shine amongst such big stars but Meekaal managed to do that almost effortlessly.
If you want to watch something that will give you some good laughs then ATMJH is a must watch for you. It has all the right ingredients in the right proportions and gives you nothing to complaint about.
Anjuman:
Writer: Zanjabeel Shah
Director: Yasir Nawaz
Cast: Imran Abbass, Sara Loren, Ally Khan, Iffat Umar, Sohai Abro and others.
Anjuman was the second telefilm to go on air. I must confess that I wasn't actually looking forward to watching it and there were no high expectations from the telefilm as well, mainly because of the way it was promoted. I wasn't much interested in wathcing "the item number of the year" because a good telefilm really should have more to its credit. The only reason I ended up watching Anjuman was because I had nothing better to do. Once I started watching it, there was no forwarding or stopping in between. Anjuman was perfect acting wise; all the actors were simply brilliant. The story was nothing special but some of the dialogues were very touching and had the kind of depth which one can only wish for most of the times. All the characters were superbly etched out and the songs were beautifully sung. Sara Loren, Ally Khan, Iffat Rahim and Sohai Abro were the stars of the show and unfortunately Imran Abbas was the weakest link. The beauty of this film lies in its characterization, acting and definitely the direction. The director turned an ordinary (almost unbelievable) story into something that keeps you glued to your TV screens. Sunidhi Chauhan added a new life to the old songs "Aap Dil Ki Anjuman Mein" and "Dil Dhadkay".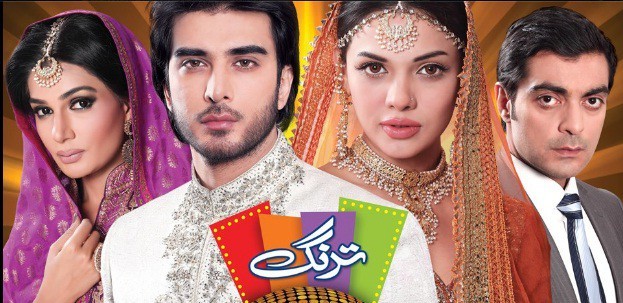 If you missed Anjuman for some reason, I suggest that you give it a go. It will take you in a world of its own and you will love the ending. I also like and appreciate the message that was put forward through this movie. It is definitely a must-watch.
Dil Mera Dhadkhan Teri:
Writer: Mohammad Ahmed
Director: Mehreen Jabbar
Cast: Sarwat Gillani, Sanam Saeed, Ahsan Khan, Shamim Hilali and others.
Let me start by saying that I had enormous expectations from this telefilm in particular because I expected nothing short of a masterpiece from a talented writer like Muhammad Ahmed, a gifted director like Mehreen Jabbar and a stellar cast. Unfortunately I was extremely disappointed after watching the telefilm because the story lacked depth and everything seemed rushed. Sarwat Gillani and Ahsan Khan lacked the on-screen chemistry needed to make me relate to their undying love. Sanam Saeed on the other hand made her presence felt and stood out more than anyone else in the telefilm. The song "Rakh Diya Qadmo Mie Dil Nazrana" had a lot of energy but It came and went and I failed to understand the context.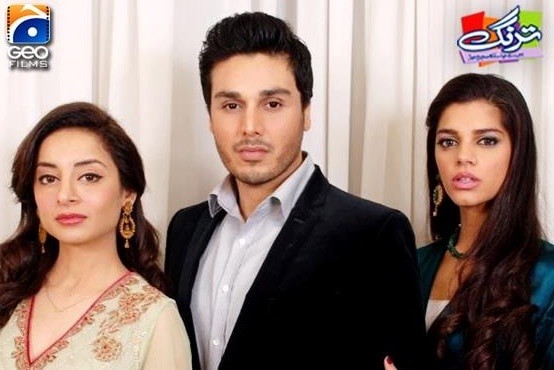 The "twists and turns" in the telefilm weren't exactly exciting, in fact I kept on waiting for the time when the telefilm will completely keep me hooked but it never came. The characters were not very well established at all; we know that Beenish is the villain and Saira is the victim but that is that. I did not fall in love with Saira's character; yes she was very cute but that was it. I did not hate Beenish's character maybe because Sanam Saeed was so well suited for the role or perhaps I just wasn't given enough time to warm up to the characters or the story. In short DMDT did not work for me at all because I failed to connect to the characters.
Devar Bhabi:
Writer, Director and Producer: Syed Noor
Cast: Saima, Sami Khan, Sadia Khan, Saud and others.
I was expecting this telefilm to be very filmi because it has been written, directed and produced by Syed Noor. I have never watched a Pakistani commercial movie so I had no idea what kind of an actress Saima was but I assumed she would be great since she ruled over the industry for a very long time; surely one can't do that without some good talent (so I thought)!! I wasn't exactly blown away by Saima's performance partially because her character had not been etched out properly. The bhabi should have come across as someone very graceful who commanded immediate respect from the audience but that did not happen. All the latkas and jhatkas, the body language and the dialogues as well were over the top and did not fit in at all. I can think of many television actresses who could have done justice to this role.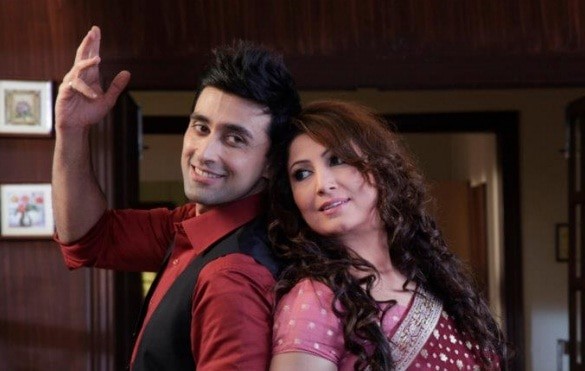 Sami Khan's performance was mediocre to say the least, even with all the emotional dialogues, the bhabi dewar jodi failed to move me. Until now, this had to be the telefilm with most number of songs but the songs had an old feel to them. They were very melodious no doubt but they didn't seem like the 2013 version of a 1960s movie. I found it difficult to sit through most of them because they were too slow and the presentation wasn't very modern too. Sadia Khan; the heroine, a new actress, didn't have much of a role to play but whatever acting she didn't wasn't actually impressive. Saud and Saima jodi didn't click with me at all as well.
Overall, this was yet another disappointing telefilm, I have definitely watched better telefilms on many other channels and some with much stronger messages, much more emotions and much better script too
Armaan:

Writer: Vasay Chaudhry
Director: Anjum Shehzad
Cast: Fawad Khan, Amina Sheikh, Vasay Chaudhry and others.
This was another one of those telefilms that I was anxiously looking forward to primarily because Fawad Khan was playing the lead. I had my serious apprehensions about Amina Sheikh playing the lead with Fawad Khan because I wondered if the two will look good on-screen together. Nonetheless, I was totally willing to be pleasantly surprised. Honestly speaking I felt like there was hardly any chemistry between Fawad Khan and Amina Sheikh. Both of them performed brilliantly, there is no denying that but the sizzling chemistry that makes you go awww was completely missing.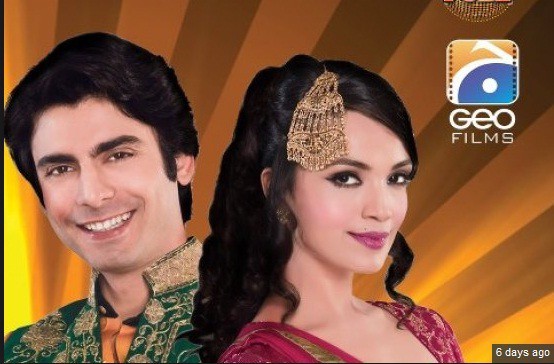 The story was very interesting and had a lot of potential but the direction wasn't very impressive and the production values were low. Some of the locations were exactly the same as Abhi Tu Mein Jawan Hum, which was rather disappointing considering that it would have been quite easy for the director and producer to use new locations. I like the comical element in Abhi Tu Mein Jawan Hun much more than in Armaan; some of the jokes were not very clean! One can easily make people laugh without crossing the line of decency and it is always better that way. Armaan wasn't exactly a masterpiece, in fact I couldn't even watch it one sitting. Definitely not a must watch on my list but if you love Fawad Khan – go for it!
I haven't watched Aaina yet, will definitely add what I think about it once I am done watching it…the promos looked very promising. Did you watch the Tarang Housefull telefilms? Please share your opinion about them.
Fatima Awan