One of the most anticipated movie of this year is Ali Zafar and Maya Ali starrer Teefa In Trouble. Where it's trailer has raised the bar high, it's songs have crossed Million views and have been trending in Pakistan.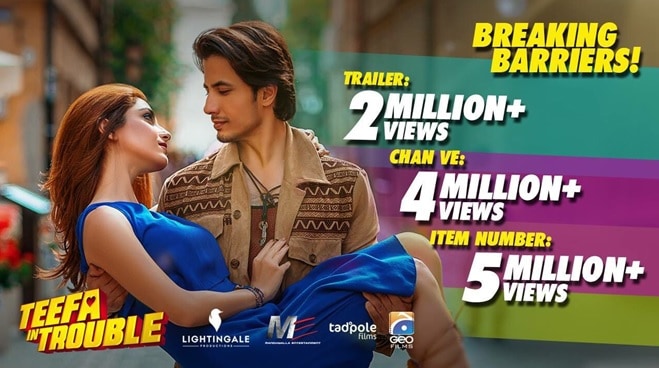 Recently Teefa In Trouble's audio Jukebox was released and believe me this is the best music album of the Pakistani movies of recent time after Punjab Nahi Jaungi. The film has 6 songs and all of them beautiful to the core.
So, here I am rating the beautiful songs of Teefa In Trouble's music album.
1- Nahin Jaana:

Nahin Jaana is a traditional Punjabi Wedding song composed by Shani Arshad and sung by Asma Abbas. I am in love with the melodious voice of Asma, beautiful composition and very touchy lyrics. I am sure that this song is going to be played on our Weddings from now on.
Sora Ni Sora Dil Da Khora
Utoon Mitha Te Wichon Kora
Main Aday Naal Nai Jaana
Asma Abbas you have won over me!!! <3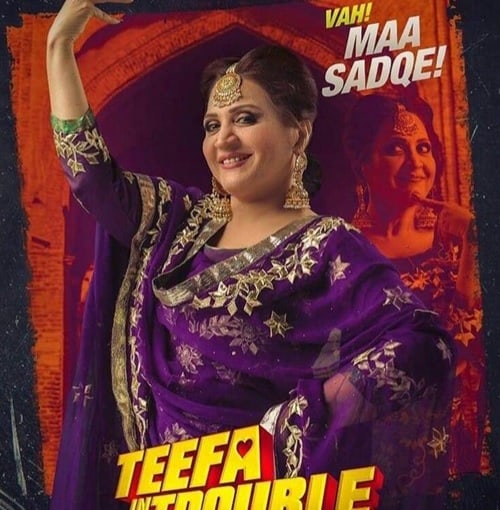 2- Chan Ve:

Chan Ve's music is composed by Ali Zafar and is sung by none other than Ali Zafar himself along with Aima Baig. The best part about this one is its's light music and beautiful lyrics. Ali Zafar and Aima have sung it beautifully though I wish that they should have given Aima a few more lines.
Chan Ve's video has also been released which has now more than 8M views.

Main Dil Rakhaan Saanbh Tere Lai
Mera Har Song Tere Lai
Raatan Long Tere Lai
https://www.youtube.com/watch?v=qvqyHS-Rycs
3- Ishq Nachaunda:

Ishq Nachanda is the song that takes you to another world completely. Music composed by Ali Zafar & Baqar Abbas and sung by Ali Zafar, this song has very very deep lyrics. It's composition and lyrics resemble very much to Aplus' Main Mar Gai Shaukat Ali's OST (Okhay Painday Lammiyan Ne Rawan Ishq Dian) also sung by Ali Zafar. This is the song that takes you to another world whenever you hear it. Simply Beautfiul!!!!
Sajjan Russ Gae Shaman Paiyan
Dil Diyan Gallan Dil Wich Raiyan
Akhiyan Rowan Dil Ghabraway
Ishqa Teri Samajh Na Away
Ik Zindagi Te Dard Hazaar
Ishq Nachaunda Yaar, Ishq Nachaunda Yaar……

4- Sajna Door:

Sajna Door is composed by Ali Zafar and Danyal Zafar and sung by Aima Baig & Ali Zafar. This song has the feeling of Ali Zafar's old songs in it. It starts with Aima Baig's English vocals ( and she has done that part brilliantly!!). It has beautiful composition and is a must listen indeed!!!
Sajna Door Teriyan Raahwan
Takkan Vey Meriyan Bahwaan
Mann Vich Tu Rehnda
Kyun Nai Kuj Kehnda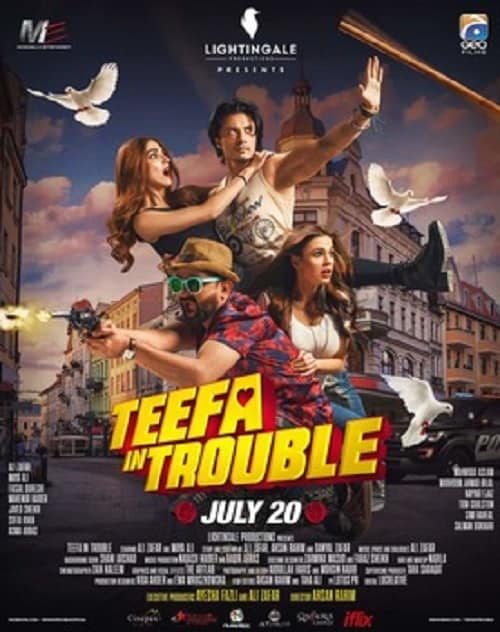 5- Item Number:
So this Non- Item Number 'Item Number' is composed by Naqash Haider and Ali Zafar and sung by Ali Zafar & Aima Baig. The party song has been trending on #1 on YouTube in Pakistan and has 5.9M views by now. It will make you dance for sure!!
Mere Dil Ka Le Gya Chan
Woh Jacky Chan Ka Fan
Thora Gora Thora Tan
Oh Waah Waah Waah Oye!!
Watch it here:
https://www.youtube.com/watch?v=5eVEiOE5Z4A
6- Butt Sahab:

So Butt Sahab is sung and composed by Ali Zafar and is the only song of Teefa In Trouble that I didn't like. Maybe it's because that the song is about one of the characters of the film or because I am not a fan of rap.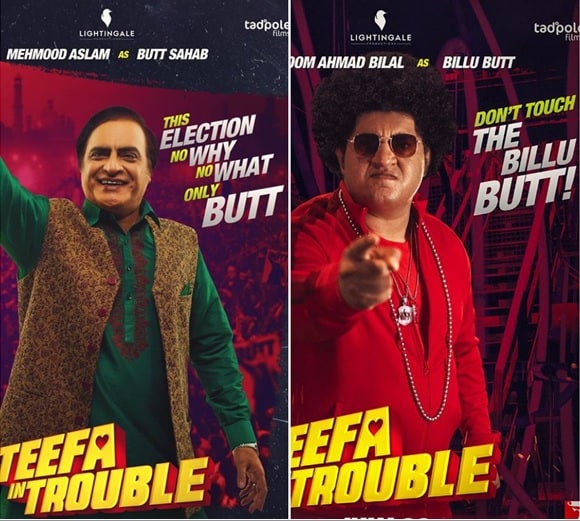 THE JUKEBOX
So here is the Audio Jukebox. Listen to all of these melodious songs and I am sure you all will love them too.
https://www.youtube.com/watch?v=M_kEYJiId7A
And do to tell me about your opinions in the comments section.
Shehzar Ali
(Pakistani Po 😉 )