I am a bit odd. Well, to rephrase that – my choices in dramas can be a bit odd. There may be dramas on air that everyone is raving about but for some reason I do not watch even one episode. Then there are some which are not so popular but I genuinely like. And again, there are those which are cringe-cringe and (did I say cringe?!) cringe worthy and I have no idea why but I watch them right down to the last episode. For example, the drama on Geo a while ago, Ye Chahatein Ye Shiddatein. I would never recommend it to anyone and there is nothing good I can say about it – yet I watched it each week, ha!
One such drama that happens to fall in this third category is being aired by Geo nowadays – Tere Bina. Written by Saqlain Abbas, directed by Syed Ali Raza Usama and produced by Aijaz Aslam, Tere Bina airs every Tuesday at 8pm PST on Geo TV. For those of you who have read my reviews/articles, you are used to my references of cooking and even if I tried to skip the reference here, I just could not resist this one time. Tere Bina is an example of a chef throwing in all the right ingredients and masalas – onions, ginger, salt, spices – all there and he/she envisions a korma because they've done it all right, but what you end up with is a very average chicken curry and that too lacking something. The team of Tere Bina seems to have skimmed through all the dramas on air recently and picked out common factors thinking that would make this a super hit – but fell quite short, in my opinion. Let me explain. In no particular order.
'Mein mar jaoon ga, meri mohabbat nahin maray gi'.
No, I don't think that actual dialogue was uttered in this drama. Not sure if that is an actual dialogue uttered ever but hey, the underlying meaning is the same. Romeo and Juliet, Laila Majnu all take a backseat – this couple's love reaches new heights. While I get love stories do boast of passionate love, the dialogues in this one lacked conviction. When Umair (Sami Khan) tells Pakeezah (Neelum Munir) nobody will ever love her as much as he can and each time he grasps her hand with the – wait for it – 'yeh haath chornay kay leeyay nahin thaama' line, man, the romantic in me does not stand up and jump, rather hides its head in the ground like an ostrich!
The heart attack
Because let's face it, the link with the heart (quite literally) in a love story has only deepened with time. Except the one whose heart lands him/her in the hospital is not the one involved in the earth shattering love in the first place. Sigh. When Pakeezah ran away and her father clasped his chest – face palm, face palm, face palm!
Coincidences galore
Eavesdropping was my go to coincidence. The must have in a drama. Tere Bina introduced me to a plethora of many unique ones. Pakeezah has second thoughts about leaving and rushes back home but alas, her brother has come back and closed the gate. She has no choice but to elope. Shame. Ha! Pakeezah goes to the hospital and is sitting with someone else's child on her lap so does not notice nor is seen when her family walks past her. Maa, baap, bhai all sat in the same car – do not realize it is Pakeezah in the passenger seat. Brother out looking for Pakeezah chances upon Umair to ask for directions. Pakeezah off to the mazaar where her mother and brother are present too and they do not run into each other. Hell, at this rate I want to put on my own thinking cap and throw in some for good measure. What are the odds those will happen too?!
Signature move & signature dialogue
When the movie Dilwale Dulhaniya Lejayengay came out, we were all gushing over the line Shahrukh Khan uttered many a time. Then there are the one liners that make us shake our heads like Jeena's 'meray tau maa baap bhi nahin' or Erum's mother in law in Faltu Larki with her 'aap jayen yahaan se'. Tere Bina has the 'yeh haath mein nay chornay kay leeyay nahin thaama' line followed by Pakeezah's speech on being his wife and how she is near yet so far,etc. Then a simple 'sunno' or 'psst' or tap on the shoulder I am sure would do the same job that Umair's sudden yanking Pakeezah's arm to catch her attention does. And I will say yanking for she seemed to almost fall down the stairs in one of those scenes! Within seven episodes, I have seen and heard both of the above a couple of times – I am sure there are more instances to come!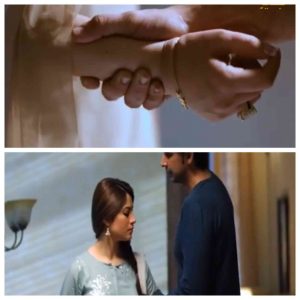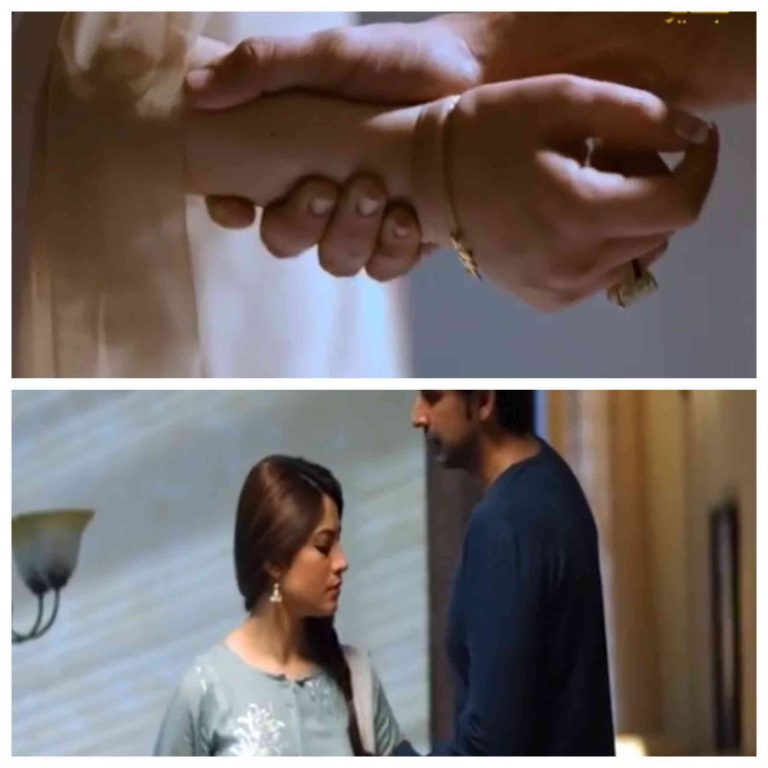 The emotional blackmail into second shaadi to save khaandan ki izzat
The age old, 'once they're married all will be well' or marry the desperate cousin or else I will never be able to face my brother/sister again. Uggh. The actual wedding has not happened yet but Umair has agreed and the wedding functions have begun.
The bittersweet 'sajaoon husband's second wife apnay haathon se'
So nobody knows Pakeezah is Umair's wife. Umair is marrying another woman. Second wife to be's make up arrangements are messed up last minute and who is asked and agrees, with pathar on her heart to dress up her husband's second wife. Why Pakeezah of course! Dramatic much!
Baji Sherlock
Because there is always someone who is curious. Oh so curious. And has a lot of spare time on their hands and sleuthing skills in abundance. In this case, Umair's aunt who finds something fishy about Pakeezah's presence in the first place and is constantly up and down the stairs trying to catch them out.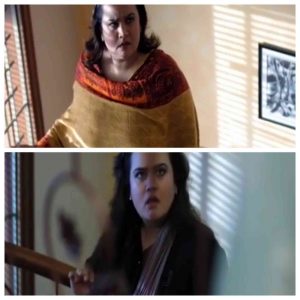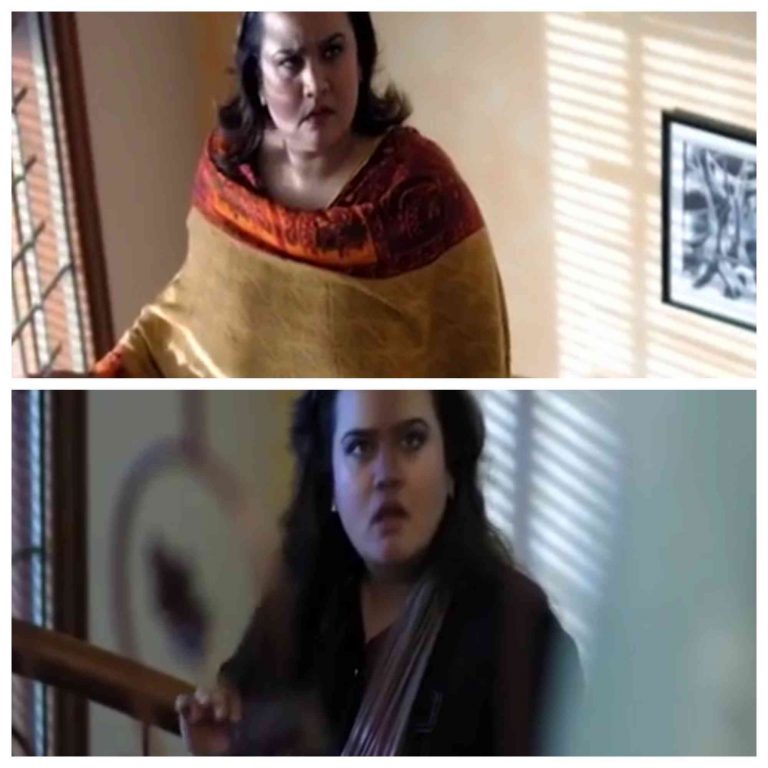 Sughar bahu
I have moved quite a lot since I got married and it takes me some time at least to get my bearings. In an empty house. Pakeezah however not only manages to figure out whose room is where, where all the ingredients in the kitchen are and rolls up her sleeves to have a scrumptious breakfast ready – when she is a guest in the house herself! Her in laws love her yet do not know who she is. Ah, the cruelty, uggh!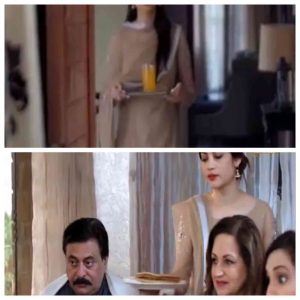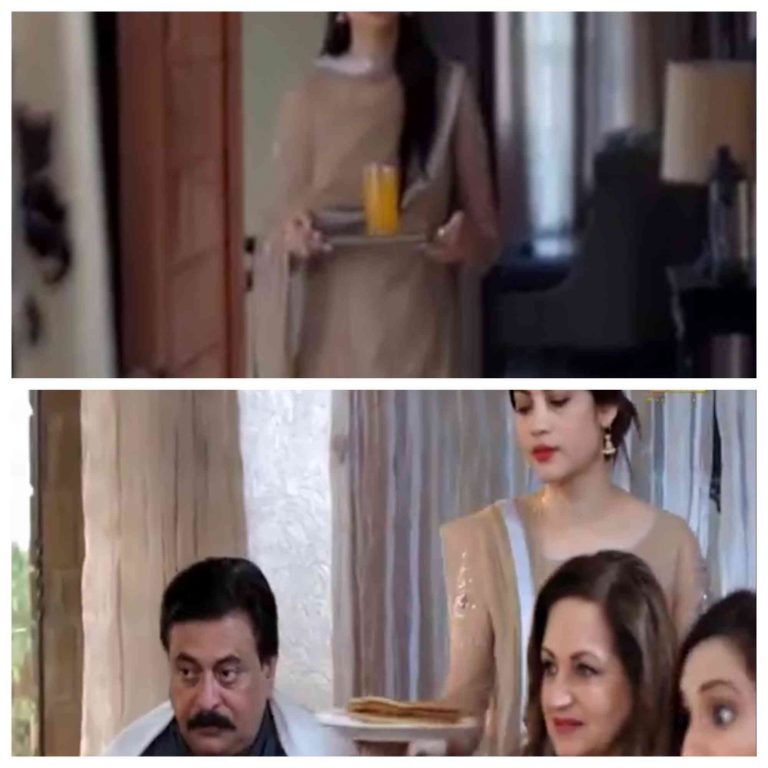 Filmy touch
The dance at Pakeezah's mehndi, the a bit too-close-for-comfort close ups each time Umair yanks Pakeezah's arm, Pakeezah running her hand over Umair's bed. I mean, not to be a killjoy but even though I am all for music and intense emotions portrayed between the lead couple – something about the way these aspects are dealt in this drama failed to make the impression I feel they head out to make.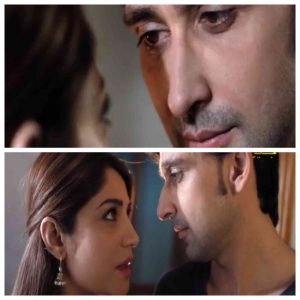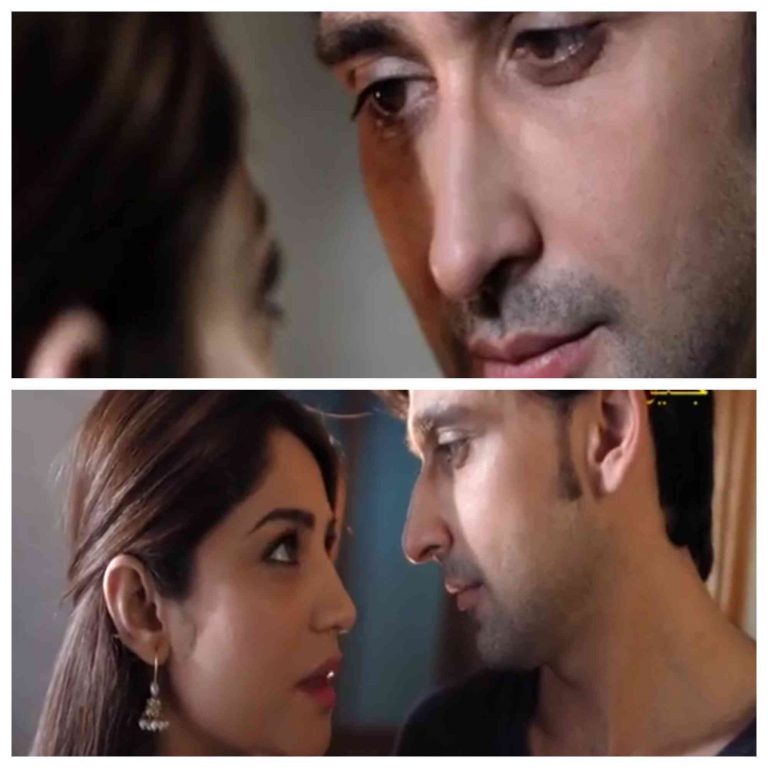 But ek baat hai. When Pakeezah fainted upon hearing that Umair is getting married, I thought oh man. Khuskhabri – but it did not happen! I was actually disappointed – I had thought I was on top of the predictability game here but oh well.
So even though it feels like I have torn apart the drama, can I just mention here that I am still watching it? I was watching it on and off and then watched three episodes together and all these thoughts just ran through my mind and I could not help but pen them down. It's as if someone picked up a handbook and planned the drama according to it. Cliché upon Cliché! I actually began watching it because the first couple of episodes were quite fast paced and I thought it was a drama about how life is after the couple gets married. Their life. The two of them. Not the second wife and the emotional blackmail, etc. Humayun Ashraf plays Umair's brother and I feel has a fairly pivotal role to play so I am mildly curious to see what that may be. If Umair goes ahead with the second marriage and Pakeezah spends a few more episodes just weeping them away, I suppose I will stop watching. But for now having it play in the background on TV while I am surfing the net – works for me. There is one thing I can not get enough of though and that is the OST. It is addictive and I have been trying to find a version minus the drama scenes. The acting is nothing to really write home about.
Would I recommend it? I honestly can not say. Like I said, we all have different tastes and I feel I may stop somewhere midway but it has been an entertaining watch on a Wednesday morning when I have nothing else recorded on TV. How many of you have been watching this drama? Or let me start with how many of you have even heard of this drama?  Would love to hear your thoughts.
Kunwal Javid