Pakistan Electronic Media Regulatory Authority (Pemra) asked two televison channels, Aaj TV and News One to air an apology for airing objectionable content on their Ramazan transmission.
According to a notification issued by Pemra, Aaj TV and News One have assured that they will air a formal apology to "curtail the unrest caused by them".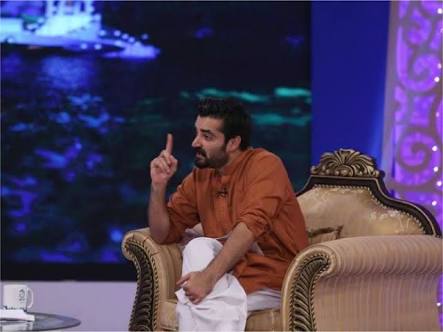 The notification states that after airing the apology, the ban on Hamza Ali Abbasi and Shabbir Abu Talib will be lifted and they will be able to take part in the Ramadan transmissions.
The decision was taken in the 33rd session of Pemra complaint council.
As announced earlier, Pemra had banned actor Hamza Ali Abbasi and TV show host Shabbir Abu Talib from hosting their Ramazan shows on Aaj TV and News One respectively. In a statement issued last week, Pemra had stated that it had received 1,133 complaints through Whatsapp, Twitter and telephone calls regarding the transmissions.
Source: Dawn News