Characterization is a very important part of any play. Many of the plays that have been liked by people in the recent past had a character-driven narrative. It doesn't matter how well the writer etches out the characters if the actors playing the role fail in portraying the feelings of the characters in an apt manner then the character will lose its charm. Good direction also helps the actors understand their characters by bringing out the best in them.
There are many talented actors in our drama industry; they have mesmerized us with their flawless performances over and over again but there are some roles which these actors played which were not like the characters that they usually play. Also, some of these characters were not even the sort of people you fall in love with because of their actions or personalities but you end up liking them only because of the fitting manner in which they are played on screen.
Here is a list of the best roles played by some of the best actors in our industry.
Sanam Baloch in Dastaan
Sanam Baloch is talent personified. Sanam Baloch manages to create a certain kind of chemistry with any of the actors that she is working with. There were number of times when I have felt that Sanam Baloch brings out the best in her co-actors as well. Although, it is vey difficult to choose between the characters she played in Durr-e-Shehwar, Kankar and Dastan in particular but if I sit down to think I can say with all certainty that the role she played in Dastan was the most challenging one because there was a lot of focus on her character and also her character had to portray many different emotions.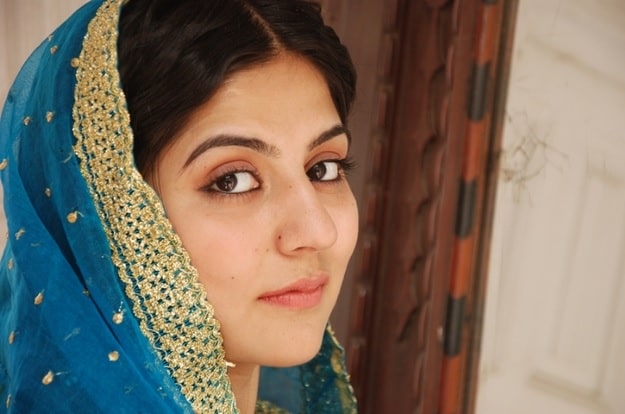 Bano was a bubbly girl who was the apple of her family's eyes but her life changed drastically after partition and her personality underwent a huge transformation. Sanam Baloch portrayed Bano's expectations, fears and frustrations in a very appropriate way.
Adeel Hussain in Daam
Adeel Hussain is a very fine actor; he does not believe in making mistakes or giving an average performance. Even if he is a part of a play which may not be very impressive as a whole, he is sure to play his part right.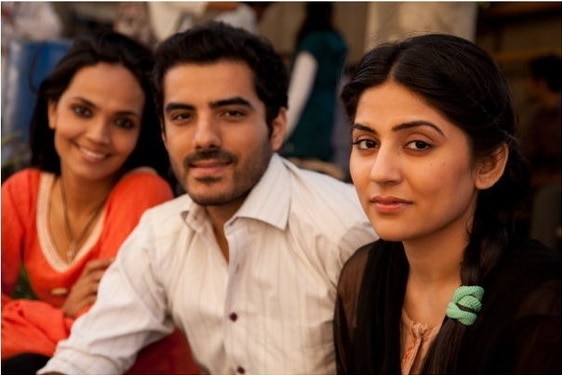 I fell in love with Adeel's character and acting Daam. In my mind that is the best role which he has played till now. Adeel Hussein played the honest, upright and loving Junaid who became a victim of his sister's jealousy. No one plays the good guy like Adeel Hussain but he portrayed Junaid's anger and disappointment after he finds out the truth effortlessly too. Adeel Hussain has a natural aptitude for acting and is definitely among one of my most favorite actors.
Mikaal Zulfiqar in Durr-e-Shehwar
Mikaal has been typecast to the extreme; most of the characters he played were anything but likeable. Moreover, he does not experiment with his looks much because he fits in the stereotypes he plays perfectly as it is, which of course could be the reason why he is typecast so often.
In the play Durr-e-Shehwar however Mikaal experimented with his looks and also played a character that had much more depth than most of the roles he has played. He played the young Mansoor who found it very difficult to balance things between his new wife and a very authoritative mother very impressively. Mansoor's character was very well etched- out because for once it gave the viewer's a chance to see things from a man's perspective. The implicit characterization also left a lot of room for debate which made the drama watching experience worthwhile There were many times when I found myself relating to Mansoor's dilemmas just as much as Shehwar's. The weaknesses in Mansoor's character made it more human because of which many of the viewer's found it easy to connect to the character.
Fawad Khan in Dastaan
I know most of the people here would much rather vote for Fawad Khan in Hamsafar but personally I have always felt that Dastaan was a class above the rest in every way possible and Bano and Hassan both will always be closer to my heart than any other character played by both these actors.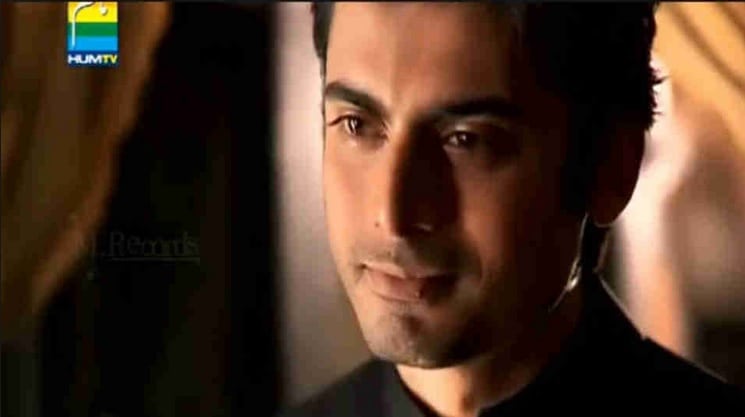 Hassan was very committed and focused for his age. He was actively involved in the freedom struggle while it was at its peak and Pakistan was created he looked hopelessly for the love of his life. Once he found Bano, he considered it his duty to rescue her, to make everything alright for her. Fawad Khan was perfect for playing the role of Hassan and the chemistry that Fawad Khan and Sanam Baloch shared was very touching at every point. Their journey together for me is unforgettable. He played the brother, son, friend, romantic partner all in one in this play.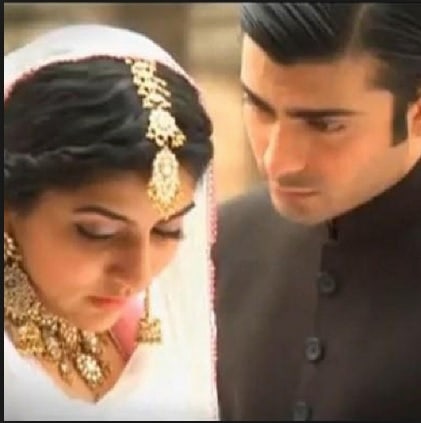 Hina Bayat in Talkhiyaan
We have usually seen Hina Bayat playing the sweet and understanding mother in plays. There was nothing sweet about the role she played in Talkhiyaan. Appo G was a spinster with double standards and a secret that made it impossible for her to be nice to the people around her. Appo G was bitter and ruthless but still likeable. Hina Bayat got a chance to show her real talent while playing this role which is the reason why this list would be incomplete without her.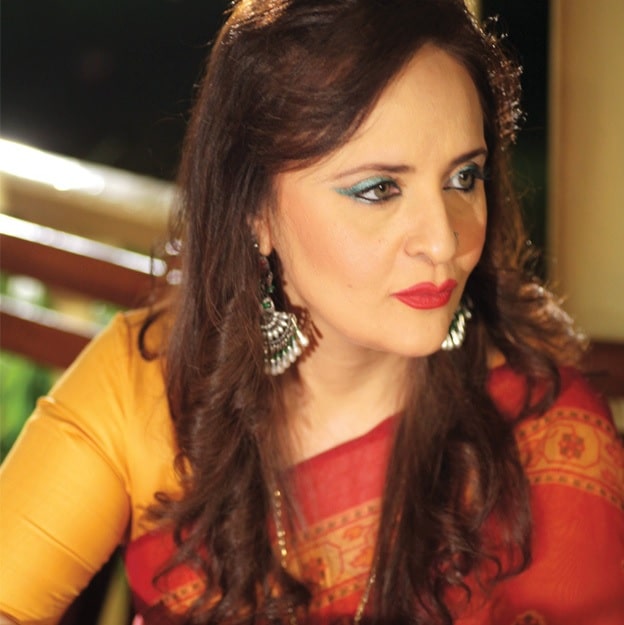 Syed Mohammad Ahmed in Durr-e-Shehwar
Syed Mohammad Ahmed always makes a perfect dignified father in plays but his role as Durr-e-Shehwar's father has to the one which left a big impact on me. Sami Sahab was an enlightened man who believed in resolving problem rather than aggravating them. He guided his daughter at every step of the way even though he himself wasn't sure if the issues that his daughter was facing were ever going to get resolved. The father-daughter relationship was the highlight of this play for me and it was made special because of the way Syed Mohammad Ahmed carried out his role. I have seen him in many other plays but I have liked him the best as Shehwar's father.
Faisal Rehman in Khamoshiyan
I doubt that there are enough praise words in the dictionary to describe what a highly endowed artist Faisal Rehman is. I am a huge fan of his acting because there has hardly been a time when he gave me something to complaint about.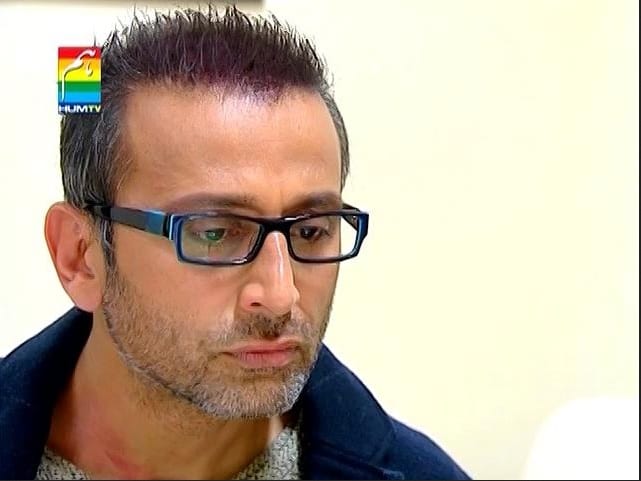 The play Khamoshiyan had a rather bold plot but it was emotionally charged and extremely engaging. Faisal Rehman played a person who could not cope with the problems in his own house but felt a dire need to set things right in the life of another woman who he had fallen in love with. He brought out the best in his character by portraying its vulnerabilities and weaknesses in a way that the viewers could not help but feel everything that his character was going through.
After watching him in Ranjish Hi Sahi, I am fully convinced now that Faisal Rehman can still play the hopeless romantic with the same brilliance with which he played it in Khamoshiyan.
Sajjal Ali in Nanhi
Sajjal Ali played the role of Nanhi in the play Nanhi. It was not an easy character to play at all. I am sure that Sajjal had to come out of her comfort zone in order to perform this character. Nanhi's character was anything but glamorous and that is what I really appreciate about Sajjal Ali that she has never focused on roles that are all about glitz and glam.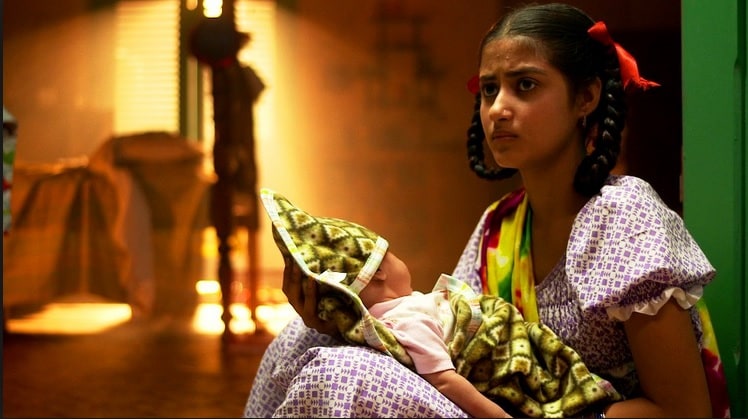 Arij Fatyma in Meri Beti
Characterization and impressive portrayals are what make the play Meri Beti a treat to watch. All the characters have more than their fair share of imperfections and flaws but are still likeable. This play may not be in the same league as Dastaan, Durr-e-Shehwar, Talkhiyaan and some of the other plays in the list but since we are talking about the best roles some of the actors played therefore I must add the role of Irij from Meri Beti who has made me cry a bucket of tears in the past two weeks in particular.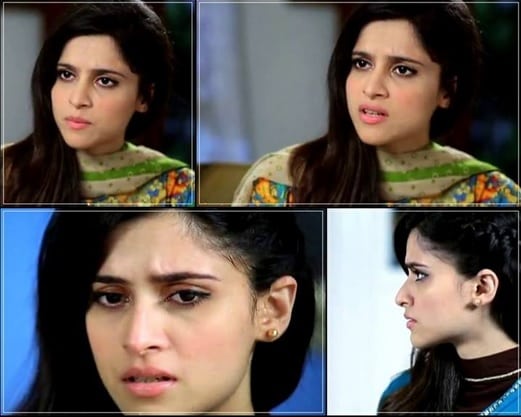 Arij Fatyma plays Irij; a girl who was raised by her grandmother who she always thought of as a mother. Irij's perfect world falls apart when she finds out who her real mother is; she feels cheated and betrayed. The soft-spoken, soft-hearted girl turns into an entirely different person when she finds out the truth. Arij Fatyma brings out the best in her character. I must say that Arij Fatyma has won me over time and again with her versatility and talent.
Faiza Hassan in Hamnasheen
Yes, I admit, the storyline of drama serial Hamnasheen was anything but impressive! But Asmat Ara; the larger than life aristocratic character who goes through a big transformation as the story progresses forward was played splendidly by the very competent and talented actress Faiza Hassan. Everything about the portrayal was brilliant; from the make-over to the body language and dialogue delivery.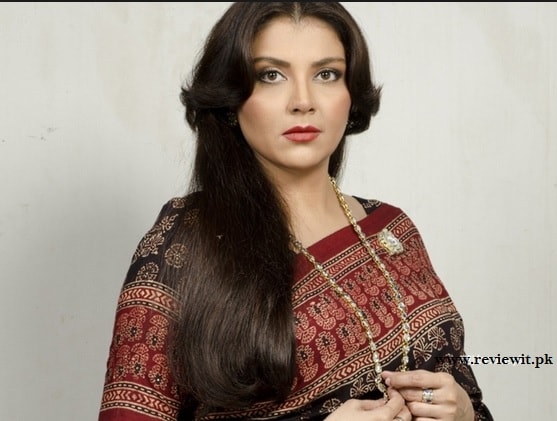 It had to be Faiza Hassan's performance that made me watch an otherwise average play week after week. The way she swallowed her pride at every step and the manner in which her character had to accept things she could never imagine tolerating was simply brilliant. Not to mention the fact that the antihero  nature of the character also helped in making it more likeable in the end.
Sarwat Gillani in Dil-e-Muzter
There is hardly a play in which the "evil" character who ruins the lives of the primary characters stands out the way Zoya did in Dil-e-Muzter. You couldn't help but dislike and like the character at the same time!! Sarwat Gillani completely changed her outlook to fit in the role. She added color to the drama and all the hard work that she put into adding the final touches to her character made it remarkably superior.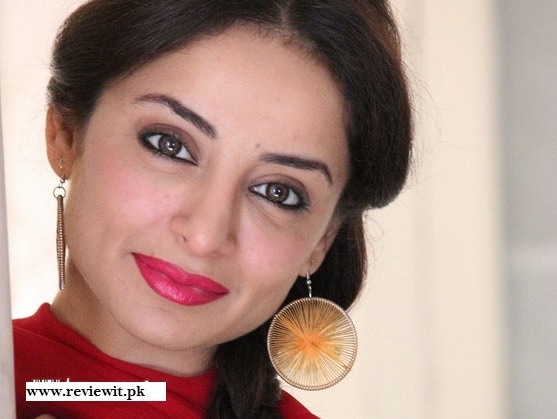 Syra Yusef in Bilquees Kaur
Syra Yusef has always been my favorite. Lately, she has disappointed me with the kind of projects she has ventured into but that doesn't change the fact that she has given us some wonderful performances in the past. After playing a very docile character in Mera Naseeb, she really astonished me when she played an entirely different role superbly in the play Bilquess Kaur.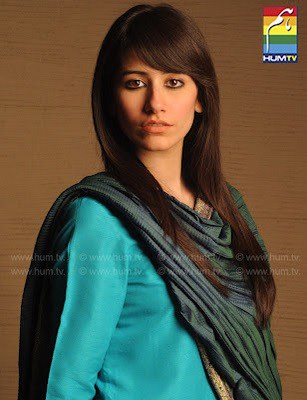 Syra Yuself played the role of Soha in Bilquees Kaur. Soha was an orphan girl who was very smart. Once she got married to Bilquees Kaur's son, she changed the dynamics in Bilquess kaur's household. There were times when Soha appeared to be a little too nosy and somewhat annoying but there were also times when I felt like Soha was exactly what Bilquees' household needed!  It is definitely the most memorable character played by Syra Yusef till now.
Moammar Rana in Mere Pass Pass
Honestly speaking after watching few of Moammar Rana's plays I came to the conclusion that he cannot act but he definitely stole my heart and the show in the play Mere Pass Pass. He played the sweet and loving Shariq both in the prequel and the sequel brilliantly. The fact  that the play had a strong plot and was very engaging also helped of course. And also he was perfect for playing the role. I would really like to see Moammar Rana being part of some good shows in the future too.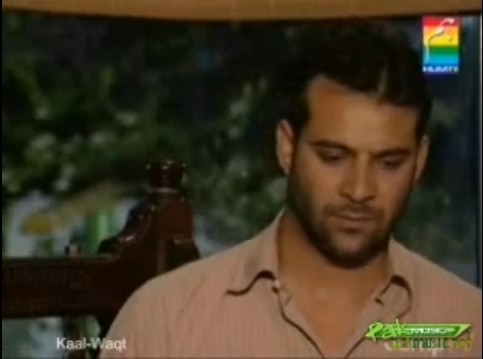 Sanam Saeed in Talkhiyaan
Sanam Saeed played Bibi in Takhiyaan. It wasn't an easy role to play; Bibi was anything but our conventional drama heroine. Bibi was a woman who was brought up in a house where women were not given any respect at all. Bibi refused to be a part of the system. She made many wrong decisions that eventually took a toll on her. Bibi's character was very intriguing and it was played marvelously by Sanam Saeed. She carried the sarees she wore in the play so well and depicted every emotion of her character with ease.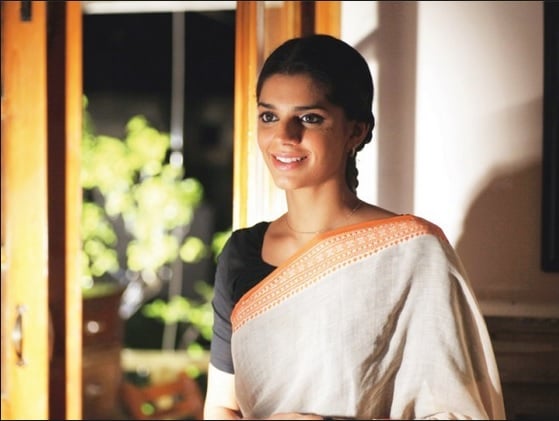 I would really like to know which character played by Nauman Ijaz has stood out for the viewers, I found it very tough to point out one character he has played which can be termed as an all time favorite because he does so well in all the plays. I have to say though that he totally stole the show in Mera Saeein and surprised me with his remarkable performance in Bari Apa because it was a character very different from the ones which he usually plays. The only thing that annoys me now is that the stammering that was signature feature of his character in Bari Apa is a part of almost all his characters now.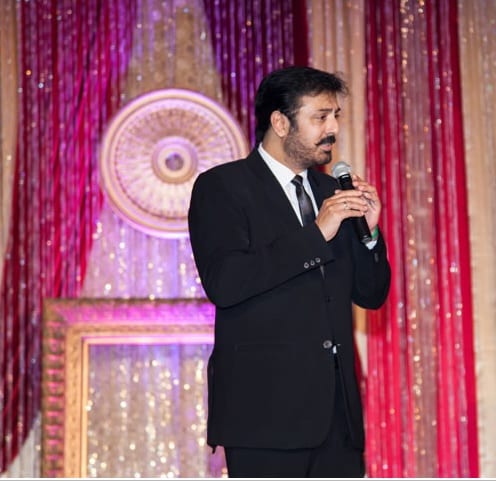 What do you think about the list? Do feel free to add to it and comment.
I intend to make a list of the worst roles these and some other actors in the list played very soon…and guess who will top the list? Fawad Khan of course because of his roles in Numm and Ashk!!!
Fatima Awan