The promos and the cast and crew of many plays seemed very alluring and promising in this season but sadly many of the shows which I personally was looking forward to turned out to be big disappointments. Expectations from a show vary from person to person depending on personal likes and dislikes. There are some writers and directors who we expect will always deliver and then there are actors who make you look forward to a drama. There have been a number of shows which attracted my attention because of the cast and there were others which seemed very promising because of the promos. Here is a list of plays some of which had tons of potential and which I believe many viewers looked forward to but they have failed to impress at least till now. The rule is simple, the higher the expectation the greater the disappointment.
Numm
I think we all know only too well why Numm tops this list but I am going to narrate the reasons nevertheless.
Firstly, the viewers were promised that the story revolved around the tradition of Vani, which meant that the tradition and its outcomes will be highlighted in this show. To begin with everything seemed out of place because in reality only very young girls are given away as Vanni to old men – which makes perfect sense! Secondly, in the real world they are treated as slaves, physically abused and what not because of apparent reasons. It was very difficult to relate to Mahjabeen as Vanni because she just came across as the first wife who never got the love and attention of her husband and not really Vanni in the true sense.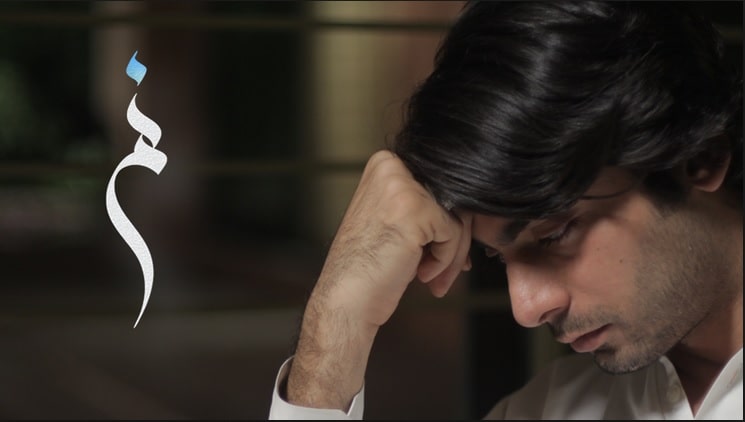 Secondly, until now viewers have been waiting to find out what actually transpired in the past. The mystery guy who was shown in one of the episodes never reappeared in flashbacks or otherwise, Amtul seems to have been missing in action although in the beginning we were made to feel like she may have a big role to play in the story or that at least we will get to see her often enough. Wali's character is anything but likeable and Kanza Wayne is just plain annoying mostly.
Numm started off quite well – there was mystery and intrigue but now it has become another story of a man stuck between two women. The play seems to have lost its focus already and it seems like it is going to be yet another one of those plays which you watch for the sake of your favorite star, out of sheer curiosity and also in the hope that it may get better.

The promos of Numm were very enticing indeed – like it was going to be a magical ride; a masterpiece but until now it has been all about unresolved mysteries coupled with bad editing and direction with a few rewarding episodes in between. The thought of looking forward to another play with Fawad Khan in it actually scares me because he has proved that he may be a brilliant actor but sadly he is quite capable of making very bad choices.
Kadurat
The promos of this show were mind blowing; Sanam Saeed's powerful screen presence made this show a must-watch for me. The story appeared to be very novel and the cast was also very unusual. It was good to see faces which we don't see very often on screen and that was also one of the reasons why the viewers were led to believe that this drama will deliver.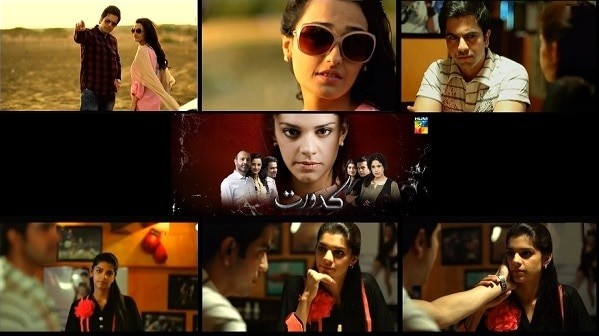 Kadurat's rapid pace, different storyline, crisp editing and of course outstanding performances kept the viewers looking forward to more but things went from bad to worse when Mina's character's innocence and vulnerability was completely taken over by evil alone. The character which appeared quite grey shaded and pitiable in the beginning was turned into a completely negative character and therefore the audience failed to empathize with the main protagonist. It actually leaves the viewer's clueless and annoyed to see two young, intelligent and educated girls putting their life on stake for no apparent reason. What's more, the fact that there is no hope for them, does not help too.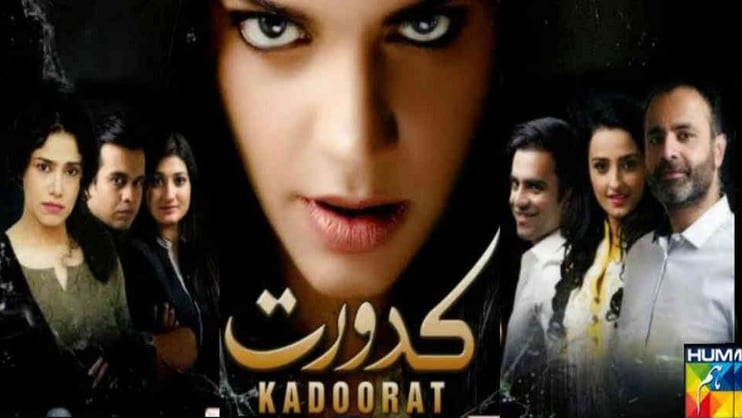 It has to be another one of those plays which viewers continue to watch because of Sanam Saeed in particular and also because those of us who have invested so much time into following the play till now want to find out how the story will unfold in the future.
Mujhe Khuda Pe Yakeen Hai
This play was being promoted especially on the FB pages for the longest time, like it was the next big thing. Ahsan Khan, Mikaal Zulfiqar and Aysha Khan particularly are credible actors and you expect them to work in quality dramas. Mujhe Khuda Pe Yakeen Hai also was quite watchable in the very beginning. Unlike many viewers who got annoyed with the "mystery" element of the play I actually looked forward to the moment when the mystery would be revealed but very soon (well a little too soon!) the dialogues became very repetitive and the story went haywire. The writer had a plot in mind but she failed to carry the story further in a convincing manner. Also, the direction of the play has been weak throughout these 11 episodes. Some of the actors seem unfit for their roles and some just look utterly bored! Ahsan Khan and Aysha Khan's acting held my attention for some time but the characters are not very well-etched out and obviously even outstanding performances cannot possibly make up for that.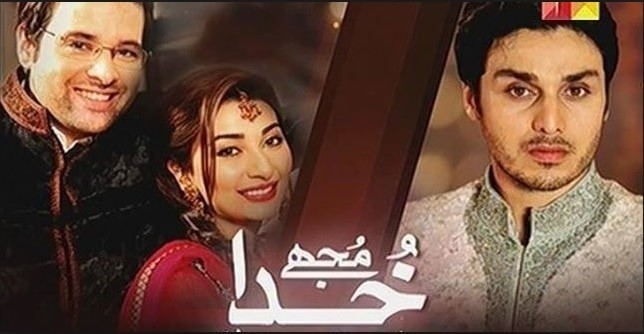 A drama should be a full package in order to keep the interest of the viewers intact. Good acting goes to waste if it is not supported by convincing character development and of course a compelling storyline. There are times when I feel for the actors because they have to settle for mediocre scripts perhaps because they do not have a better choice.
Darmiyan
Syra Yusef has made very intelligent choices ever since she stepped into the drama world. All her plays and the characters that she has played in them have been commendable staring from Mera Naseeb to Tanhaiyaan Naye Silsilay. Honestly speaking until I watched Darmiyan Syra Yusef's name guaranteed a quality script and an entertaining show. Also of course, Adnan Siddiqui and Sania Saeed both are very reputable names in the industry.
The fact is that Darmiyan never appealed to me; Syra Yusef has definitely acted better in the past and she has played much better characters too. Darmiyan's story is highly unbelievable and also most unlikeable. The direction is very mediocre as well.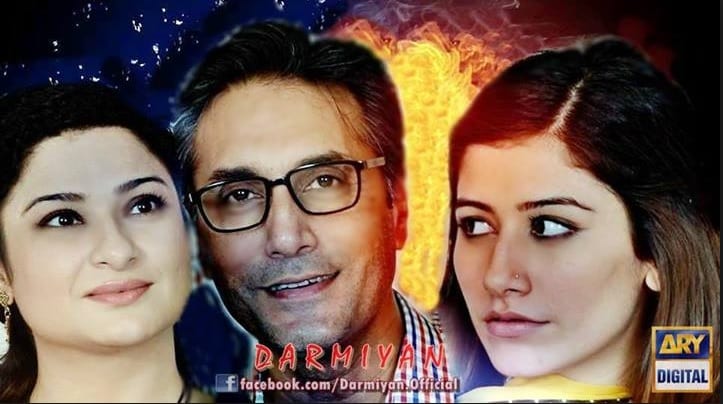 The trend from the mazloom aurat seems to be shifting to ghazabnak young girls who are out to seek revenge. The idea may sound good on paper but that too for a three hours movie perhaps but watching these heroines stoop lower than low to achieve their objectives and enjoying themselves while they are at it, is not at all entertaining but actually pretty repulsive!
Ek Kasak Reh Gayee
Yes, I confess, I am a big fan of Sanam Saeed and I look forward to any play or telefilm which has Sanam Saeed in the cast. One of the reasons for that also is that mostly even if the dramas that Sanam Saeed works in may not deliver in terms of story, direction or production values but she always gives her best. Also, after watching Talkhiyaan, I have been hoping to see her in another serial that is equally powerful.
Ek Kasak Reh Gayee failed to meet my expectations mainly because of its slow pace, low production values and also because some of the stereotype characters that you get to see in the play make you yawn! The play has a very depressing feel to it which almost seems forced at times. Unfortunately, Mikaal Zulfiqar yet again plays the same role which he has played so many times – the man who cannot get along with his wife and is interested in another woman.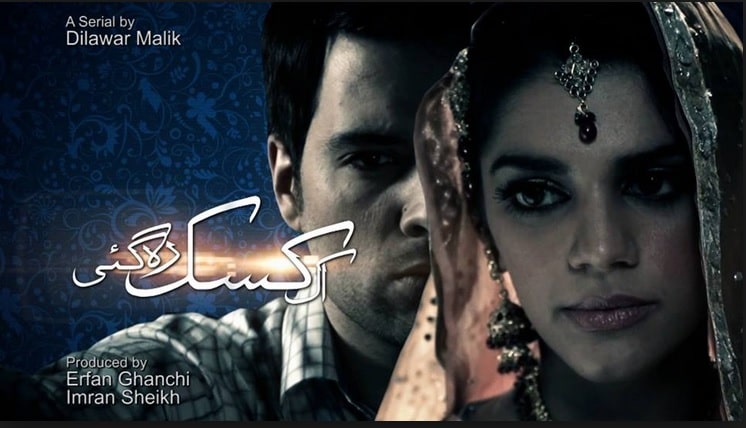 Ek Kasak Reh Gayee is another play which focuses on a troubled marriage and is definitely full of clichés! But the thing that really puts me off is the dark and gloomy atmosphere.
Many other new plays also started in this season like Shehr-e-Yaran, Mere Hamrahi, Tar-e-Ankaboot, Rishtey Kuch Adhoorey Se, Kabhi Kabhi, Meri Zindagi Hai Tu, Sannata, Aasmanon Pe Likha, Aseer Zaadi, Khoya Khoya Chand and some more. I didn't have high hopes attached to any of the other plays so even the weak storylines and other flaws didn't disappoint me much. But the fact remains that there are hardly any plays on air right now which guarantee quality entertainment. The writers are compromising on the quality of scripts and even some good directors have not come up to people's expectations. The viewers have a lot more options now than they did many years back but does quantity ensure quality? definitely not!
Were there any shows in this season which you truly looked forward to but they failed o impress you when they went on air? Do share your list with us.
Fatima Awan