There are three main Pakistani channels that we all watch for entertainment. We either tune into Hum TV, ARY or GEO to watch good quality Pakistani dramas. These three channels are definitely the top 3 channels that come to our mind; though the priority sequence may differ from person to person.
These channels have cut throat competition amongst each other and they constantly try to get ahead of each other in terms of ratings and viewership; especially ARY and GEO. They have adopted different marketing strategies from time to time; social media has been their focus for a long time now because it is the best medium to reach out to people. They both have also tried to introduce shows with different concepts (many a times they turn out to be vulgar and cheap) which will appeal to the masses. Yeh Zindagi Hai and Quddusi Sahab Ki Bewa are the classic examples of such shows. They even compete aggressively through their morning shows. The constant high budgeted weddings of celebrities on morning shows are done to attract viewers to watch their channel. They was also a time when they started competing through the foreign content (Indian and Turkish) whose popularity was at its peak a little while back.
If this was not enough, they have now come up with a new strategy. ARY and GEO are making contracts with Production Houses which will restrict the shows produced by them to their channel only. A&B Production owned by Baber Javed and Asif Raza Mir has joined hands with GEO and will now produce shows exclusively for GEO.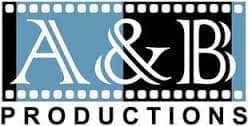 ARY was not expecting this move and were pretty shaken up because they lost one their most important production houses to GEO. However, they quickly came up with a strategy to counter this move. They joined hands with Six Sigma which is owned by Humayun Saeed and Shehzad Naseeb, and now Six Sigma will produce mostly for ARY. Apart from that, ARY is now also encouraging new emerging production houses which includes names like M&M Productions (owned by Misbah Khalid), MasterMind productions (owned by Hasan Zia), Iron Line Productions (owned by S.M. Abbas) and the recently launched production house by Fahad Mustafa (Big Bang Productions) which launched its first two shows, Meri Beti, and Mere Humrahi on ARY. ARY was taking a huge risk by giving chance to new production houses, but their risk has definitely paid off as new production houses are coming up with new concepts and increasing their ratings.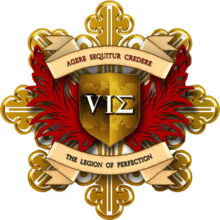 ARY is also collaborating with movie producers and is trying to diversify itself. It is a very smart move taken by them to go one step ahead of GEO. They have collaborated with Humayun Saeed for Main Hoon Shahid Afridi and with Footprint Entertainment for the Oscar nominated Zinda Bhaag. ARY has also collaborated with Mandviwalla Productions for the biggest blockbuster of this year 'WAAR' which has broken all previous records of Pakistani cinema, and has earned 11.4 million on its very first day and even after so many weeks the cinemas are still housefull for the movie.
Since HUM TV produces their own shows for their channel, they do not need to compete for production houses. Though it does try to compete on a small level, it is simply no match for ARY and GEO when it comes to marketing strategies or morning show budgets. The main USP of HUM TV is their high quality and high budgeted shows which is enough to attract viewers. One can easily recognize a drama produced by Momina Duraid Productions because of its outstanding quality. No other production house has been able to match up to them so far! HUM TV has a special place in the hearts of viewers and as long as they maintain their production values, the viewers will keep watching their show. Though I believe they should allow some quality production houses to air their shows on HUM TV too. Only a handful of shows from other production houses are seen on HUM TV right now.
I found it very odd that Fahad Mustafa opted for ARY to air his shows instead of HUM TV, when he himself is a host on HUM TV and has good relations with the channel. Does that mean HUM is reluctant to air shows from new production houses?
Only time will tell if this new strategy for competition will gain viewership for channels or will it cause the channels to lose its viewership because of lack of diversity.
Share your opinion about this new strategy adopted by GEO and ARY!
Mariam Shafiq