Sannata Epsiode 5 – Interesting Much?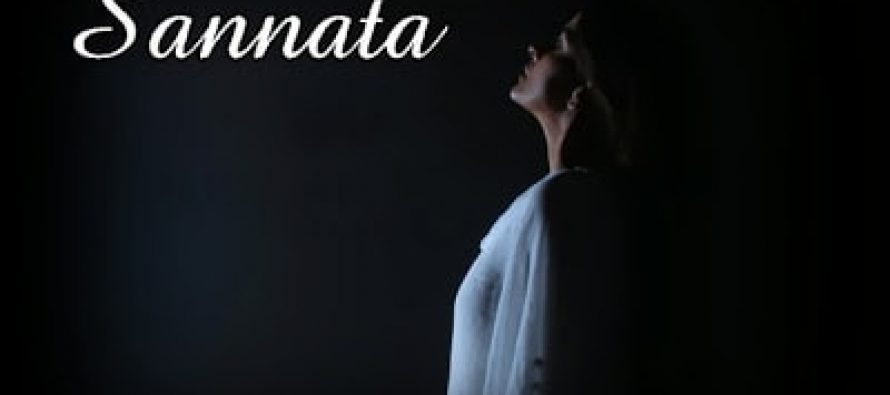 What a beautiful piece of artwork today's episode was. Flawless direction, spot-on dialogues and above all tremendous performance by each and every artist in this play.
Pari's "chachundar" Azam (Danish Taimoor) made his entry today .Despite of least expectations from him,I was eagerly waiting for his entry in the show. The reason of least expectations from him might be because I have never seen him performing serious roles. And now that I have seen him, I must confess that I am truly impressed by his charismatic personality, expressions and dialogue delivery while doing his job as Azam.
Pari and Azam's first encounter was quite interesting. At first, she seemed comfortable with him but her insecurity for Rukayya is upheaving to maximum with every passing day. And for that when she observed  Rukayya engrossed in chit chat with Azam all the time, she felt as if she was getting ignored by Rukayya. Consequently, developed a sense of envy for Azam.
It adds another level to the show whenever there is heated exchange of words between Pari and Azam; Pari being ultra-insecure of Azam while Azam enjoying every word that Pari utters and responding calmly and intelligently.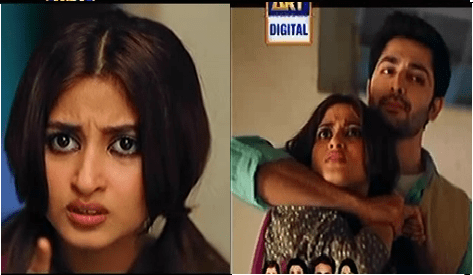 Salma's part is always fun to watch. Her ever confused nature, silly reasoning with Aapa Bi always put a smile on my face. It's solely because of her husband's death that she never seemed to be satisfied and happy. Her husband's death mystery is still an unsolved riddle for all us and I hope when it will get revealed it won't be of "Khoda pahaar nikla chooha" kind.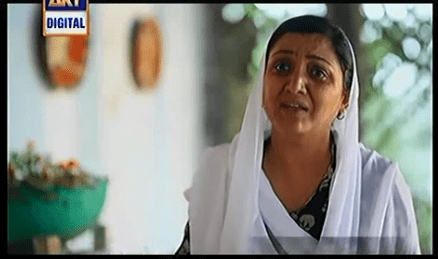 Pari took it as her insult when she was asked by Rukayya that she owes an apology to Azam. How can our Rukayya Aapa tolerate that her very own Pari is not ready to talk to her. At the very moment when Pari was upset, Rulayya went to her ,tried to make her move a step ahead of what she was feeling about Azam and every word that came from Rukayya's side worth million dollars. "Pari mai kya houn terai lyai,koi khilona houn jis sey na tu khud khailti hai,na kisi ko khailnay daiti hai". That whole scene was the most intense scene of the episode and in true meaning was "Moment of The Episode".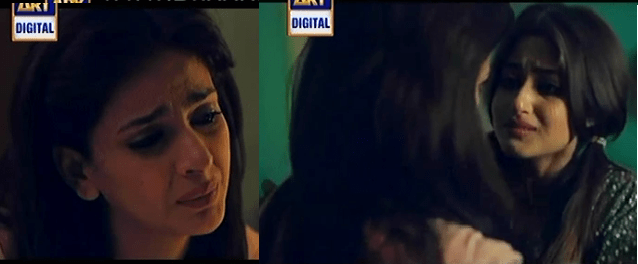 Aapa Bi is getting more and more worried and concerned about Rukayya's marriage with every passing day. At one side Aapi Bi cannot bear Naseeban interference in her family matters but on the other, she knows that no one can fill her space in their family. I found Aapi Bi and Naseeban's interaction really touchy and the way Naseeban got convinced to go back home proved that she values Aapa Bi and her family more than anything.
Azam is not at all fond of his mother because they have nothing in common.Azam is completely family oriented person whereas his mother is fond of partying and hanging around all the time.For her, PR values more than her own son. With all that, her complains that Najma (Azam's step mother) is applying some cheap tactics to snatch away her son are not at all justified.
Indeed,it was a well packaged episode with a blend of emotions, shades of love and what not.Kudos to the whole team of Sannata!
Rabia Basharat.
...
---