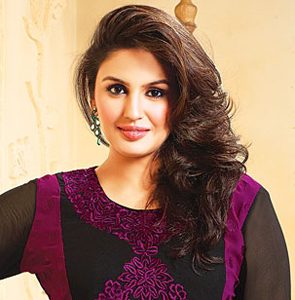 Huma Qureshi has been a part of the Bollywood cinema for the past five years. After her blockbuster Gangs of Wasseypur in 2012, she was finally given her celebrated stardom. Her other famous movies include D-Day and more recently, Jolly LLB 2.
It s never a piece of cake to earn your name in this appraised circle and for Huma Qureshi it was no different. It was a constant struggle and her initial days were filled with rejection and unacceptable conditions set forth for any work she wanted to uptake.
"I was asked to change my name when I was offered my first project. I was told there was a Pakistani actor with the same name and that I wouldn't want that association, more so since I wanted to be the leading lady in the film. I was like, 'I am not going to do that. I will always be Huma Qureshi and people will have to deal with that'," – The Hindustan Times.
The actress related further obstacles and hitches that came along her journey to fame such as consistent dismissals, taking in inappropriate comments, unwanted criticism and the hectic routines of giving auditions one after another.
The actress also harbors Hollywood dreams and even auditioned for the third part of The Mummy franchise last year.  "Hopefully. I'm waiting for the right film and right script to come along." , she said if asked if she would head to West.
The star will be next seen alongside superstar Rajinikanth in a film directed by Pa Ranjith.
What are your thoughts on this news? Do you think the Bollywood filmmakers are simply too patriotic and biased or could this be an exaggeration? Let us know!