Many new drama serials are coming our way and quite a few of them have a star-studded cast. A star-studded cast however does not ensure that a drama serial will provide quality entertainment. Even the names of the highly recognized writers nowadays are not a guarantee that a script will come up to the expectations of the viewers. The fact however is that although most of us have lost our faith in star-studded dramas but even then the fan following of these stars is so massive that people tune into their dramas every time in the hope that they will deliver and there are definitely instances when these dramas don't disappoint the viewers.
Here are a few star-studded dramas coming to our television screens very soon. We have high hopes from some of these dramas and at the same time we are not very sure how few of them will turn out to be but we will be tuning into almost all of them.
Shadi Mubarak
Writer: Yasir Hussain
Director: Wajahat Rauf
Produced By: Wajahat Rauf
Channel: ARY Digital
Cast: Kubra Khan, Yasir Hussain, Bushra Ansari Salman Shahid, Sadia Faisal, Abdullah Farhatullah & others.
Shadi Mubarak is going to be a light comedy serial which marks the comeback of Wajahat Rauf on television as a director. He shifted his interest towards films for a while but now is very excited about this project for television. The promos of the drama serial and the BTS pictures suggest that the cast had a lot of fun shooting this serial. Kubra Khan will be seen doing comedy for a change and we are well aware of the fact that Bushra Ansari is the queen of comedy. Although this drama gives the baraat series vibes but the director Wajahat Rauf claimed that it will be different from all those comedy serials seen previously on television which revolved around the theme of shadi.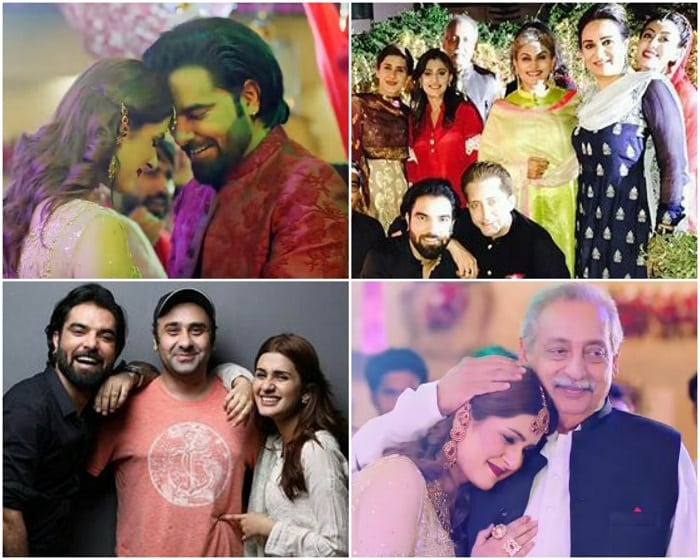 O Rangreza
Writer: Saji Gul
Director: Kashif Nisar
Produced By: Moomal Entertainment
Channel: Hum TV
Cast: Sajal Ali, Bilal Abbas Khan, Noman Ijaz, Irsa Ghazal, Sana Fakhar, Hamza Firdous, Sonia Mishal etc.
By the looks of it, O Rangreza seems to be a love story, even though not much has been given away by the team but the pictures and the BTS shots give us an idea of what to expect from it. O Rangreza not only has an amazing cast associated with it but the pictures that have surfaced on the social media show that it is going to showcase a life of deeply rooted people leading a simple life where the main male character is going to be a 'dyer' by profession, hence the name. The chemistry of Sajal Ali and Bilal Abbas surely looks interesting and they already made a great pair. Vibrant and ethnic backdrops surely make this drama look like an art piece and we already have high expectations from it. The drama is scheduled to go on-air after Eid.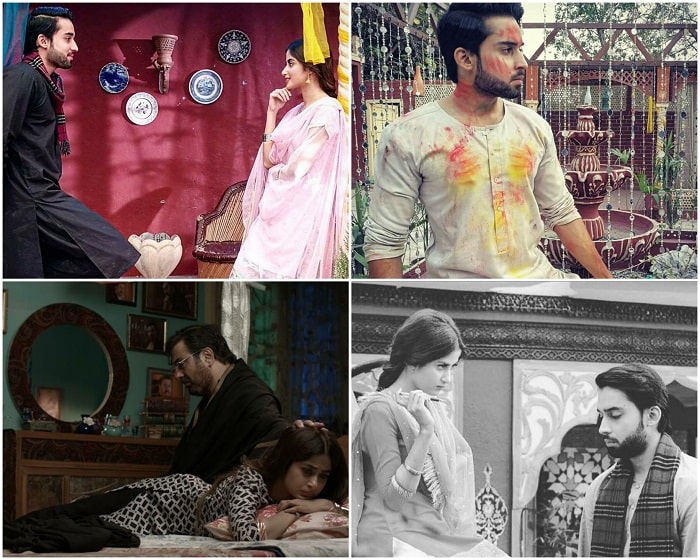 Teri Raza
Writer: Naila Ansari
Director: Abis Raza
Produced By: Big Bang Productions
Channel: ARY Digital
Cast: Sanam Baloch, Surmed Sultan Khoosat, Shehroz Sabzwari etc.
Sanam Baloch has to be one such actress who is loved by all the drama buffs because of her phenomenal acting skills and beautiful personality and this is exactly the reason why her upcoming drama 'Teri Raza' has made such a buzz. After Kankar, this project is going to be considered as Sanam Baloch's come back to the small screen, however she did appear in a Telefilm Ek Thi Mariam last year. The promos suggest it is going to be a love story revolving around a love triangle which will be quite intense and will include a lot of drama. Sanam's character looks of a girl who is carefree and full of life. The promos and the BTS shots of the drama have definitely given us a taste of what this drama is going to be like and with Sanam Baloch's association with it, we are not only looking forward to it but expecting a lot from it as well.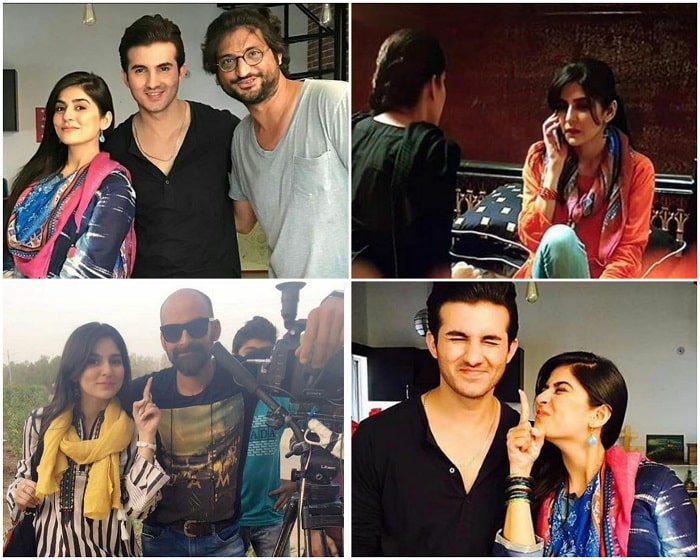 Tau Dil Ka Kya Hua
Writer: Khalil-ur-Rehman Qamar
Director: Shahid Shafat
Produced By: Next Level Entertainment
Channel: Hum TV
Cast: Ayeza Khan, Zahid Ahmed, Sami Khan, Masha Pasha, Noor Khan, Rehan Sheikh
Tau Dil Ka Kya Hua comes with a big warning! It has a star-studded cast without a doubt but the writer Khalil-ur-Rehman Qamar has given two serials back to back which were complete disappointments. Zahid Ahmed will be playing the role of a criminal in the play and the promos suggest that Ayeza Khan's character Maya will fall in love with him. Zahid Ahmed has some incredible performances to his credit in the recent past but Ayeza Khan hasn't starred in a single quality drama since her comeback therefore we have mixed feelings about this play. The promos of the play also suggest that it is going to be a story of complicated relationships. Let's see if third time is the charm for Khalil-ur-Rehman Qamar and Ayeza Khan both!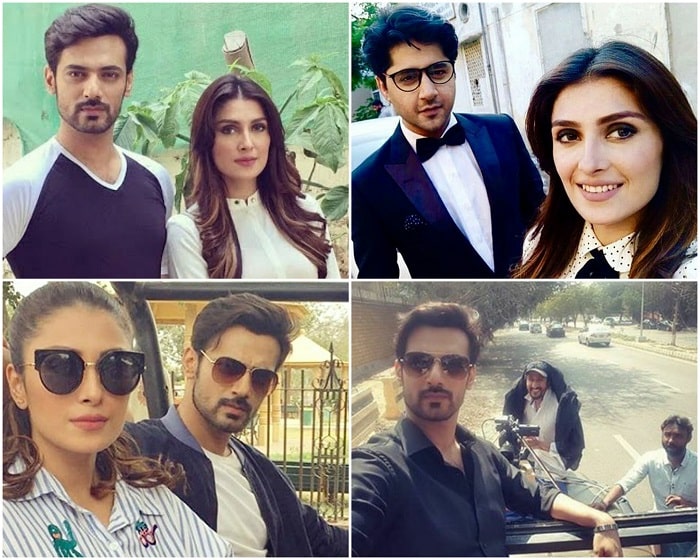 Daldal
Writer:
Director: Siraj ul Haq
Produced By: Momina Duraid Productions
Channel: Hum TV
Cast: Abid Ali, Asma Abbas, Zahid Ahmed, Amreena Rana Khan, Muneeb Butt etc.
The popularity of Udaari has opened new boundaries for the drama-makers where they are now exploring different social issues and are working hard to bring them on screen to educate people more about them and for the exact same reason Daldal is going to come into the spotlight. Daldal is going to be the story of two brothers belonging to the lower social spectrum of the society, one of whom is very ambitious and because he will decide to make a living outside Pakistan, all the trials and tribulations faced by such ambitious men will be highlighted in this drama. Abid Ali and Zahid Ahmed surely are the factors that are going to draw the attention of the audience and we are also looking forward to this drama. The BTS shots of this drama also promise aesthetics and visual attention to detail. This drama is also scheduled to go on-air after Eid.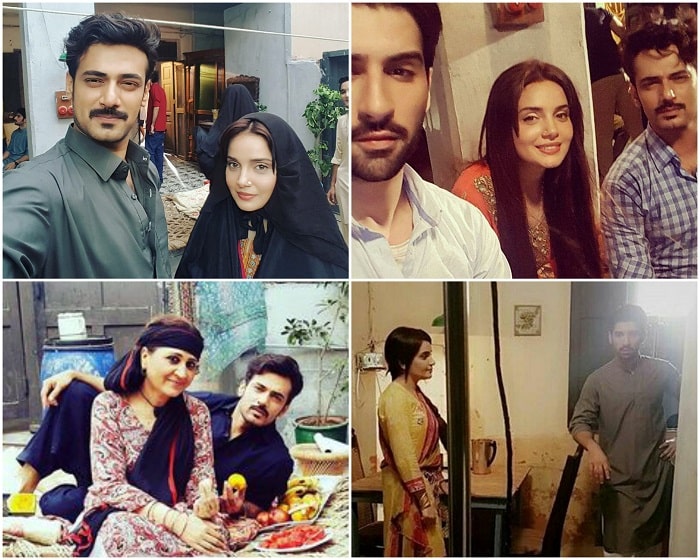 Baaghi
Written by: Shazia Khan
Screenplay: Umera Ahmed
Director: Farooq Rind
Producer: Nina Kashif
Channel: Urdu1
Cast: Saba Qamar, Osman Khalid Butt, Sarmad Khoosat, Laila Zuberi, Khalid Malik & others.
Baaghi is a biopic based on the life of Qandeel Baloch. Although the makers of the drama have assured their viewers that the drama serial isn't going to glorify Qandeel Baloch but a lot of people have reservations about it. This drama serial is already being promoted more than any other upcoming play and the fact that it is controversial is also helping the producers in marketing it. Umera Ahmed is a big name in the television industry therefore it is going to be one of the main reasons why people will tune into this drama. Also, Saba Qamar and Osman Khalid Butt who have massive fan following will be seen together on screen for the first time. This is another aspect of the drama which is being marketed the most. The drama boasts of a star cast and crew both and it has definitely grabbed the attention of many also because of Qandeel Baloch's name attached to it.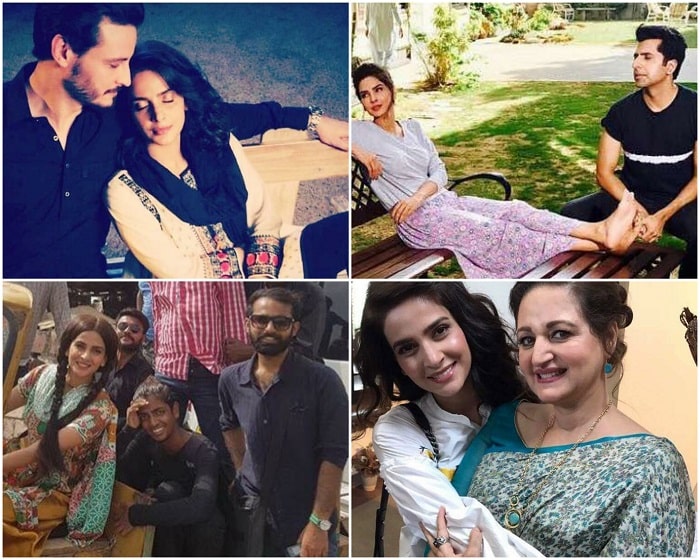 Yaar e Bewafa:
Writer: Mohsin Ali
Director: Zeeshan Ali
Produced By: Wajahat Rauf
Channel: Geo Entertainment
Cast: Samina Ahmed, Imran Abbas, Sara Khan, Arij Fatyma, Saleem Mairaj etc.
The association of Imran Abbas's name with any project is enough of a reason for the drama buffs to look forward to the drama and this is exactly the case with Yaar e Bewafa. The fact that Sara Khan is also a part of this drama makes us a bit more excited because lately Sara Khan's drama choices have been great. Going by the pictures and BTS shots that have surfaced on the social media, it does look like a story that is going to revolve around a love triangle but we are definitely expecting some magic here because the overall treatment of the drama looks quite promising and exciting. Even though Imran Abbas's current drama Mohabbat Tumse Nafrat Hai hasn't turned out to be great, we hope this drama pleases his fans and all those drama viewers who will be tuning to Yaar e Bewafa because of him. Yaar e Bewafa will go on-air after Eid as well.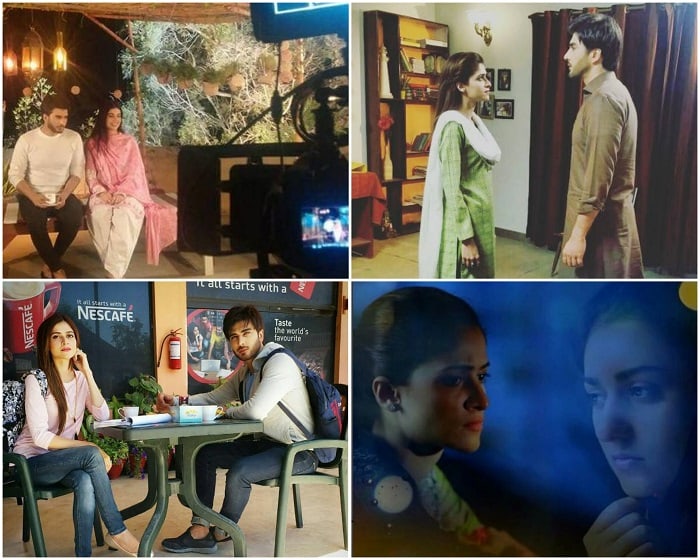 Which one of these dramas are you looking forward to the most and why? Please do share your thoughts about all these upcoming plays. We would love to hear from you.
Fatima Awan & Zahra Mirza