Some iconic male actors of our industry have left this world but even after their demise they are alive in the memories of their fans. They are still praised and cherished by countless viewers, not only for their acting skills but also for they memories they have left us with; memories of their characters and works on screen. Some unforgettable names are:
Moin Akhtar
Moin Akhtar; versatility in comic roles personified, he was a legend in his own right. Amongst the highly multitalented personalities of Pakistani industry Moin Akhtar was an acclaimed actor, comedian, writer, singer and host. Though his expertise lies in comic roles and mimicry, he was equally adept in serious roles as well; his character in Rozee is amalgam of both comedy and serious acting, in short a symbol of versatility. The genius of Moin Akhtar and Anwar Maqsood always brought something extraordinary and highly intellectual yet always coated with humor and social satire. In his last interview when asked about his contribution to Pakistani comedy he answered "everything I did is a part of history now. To live with history is difficult but there will be people, who will say one day, "There was a man who did it and did it so differently"."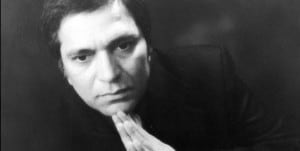 Shafi Mohammad Shah
Best known for his roles as feudal lord, Shafi Mohammad Shah's personality had the aura of a feudal lord but the one who was perhaps the most soft spoken feudal. He gave us numerous unforgettable plays and performances e.g. Aanch, Marvi, Afshaan, Teesra Kinara and many more.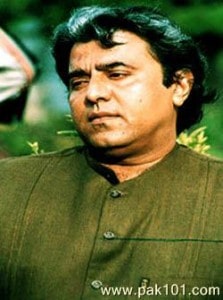 Jamshed Ansari
Jamshed Ansari another gem of Pakistan television was greatly admired actor and comedian; mostly known for his comic roles. Uncle Urfi, Unkahi, Tanhaiyan, Sach Much, Half Plate are among his most notable works. He has done some serious roles as well but they are always outshined by his flawless performances in comic overtones particularly Uncle Urfi and Unkahi's characters.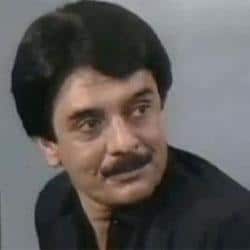 Hassam Qazi
Another esteemed actor who smile and powerful voice mesmerized the audience. Marvi, Sangchoor and Pinjra are among his noteworthy plays. Though his gained fame from a negative role (Marvi) and performed it to perfection yet he appeared to be the most polite person ever. It is caliber of such actors to perform every character seamlessly.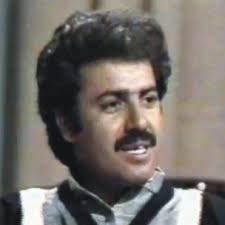 Khayyam Sarhadi
Khayyam Sarhadi a remarkable artist who embodied the very soul of each character he performed. With countless dramas on his list, Khayyam Sarhadi kept adding jewels like Angar Wadi, Ghulam Gardish, Man Chalay ka Sauda and Meri Zaat Zara e Benishan in his crown.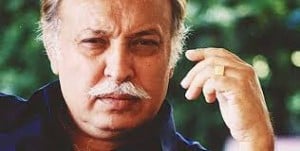 Salim Nasir
Salim Nasir has the briefest career as compared to the above mentioned actors. He worked in few yet amazingly superb dramas in his short career. I have not seen him in serious roles but I'm sure he has acted flawlessly in them as he did in Angan Tehra and Unkahi; both characters had comic overtones, nonetheless these two characters have made him eternal and unforgettable.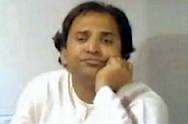 All these artists are equally exquisite and wonderful actors, the order of mentioning is random. Every one of them is asset, a priceless treasure who has shaped Pakistani drama industry into what it is today. They are not among us today but their efforts, unsurpassed and profoundly influential acting will always be remembered and admired.
Feel free to add your deceased favorites.
Faiza Cheema