A show needs to have a few special ingredients to impress the viewers and make a place in their hearts. The first important ingredient is the cast; a good cast always creates interest in the viewers. The second most important thing is the story, followed by the direction. Hits and flops go hand in hand; where a few shows may become hits, the others might not be able to strike a cord with the audiences.
Here is a list of shows that can be considered as flop shows of this season because they lack the ingredients to impress the viewers: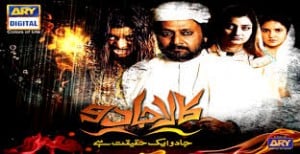 Kaala Jaadu 2:
If the first season was torture, the second season was worse. It is really hard to stomach the concept of these kinds of shows and this show has already been stretched to limit. The script written by Rukhsana Nigar may not be so strong but she has written Wasim Abbas's character very well, as it is very close to reality. The show may not be worth watching but Waseem Abbas's flawless acting definitely is. Waseem Abbas different role shows his versatility and it is the only plus point in this show.

Dil Mohalay Ki Haveli:
I have never been able to understand the concept of this show. Samina Ahmed plays the role of a woman who is obsessed with culture and tradition especially when it comes to food. The writer Amna Mufti tried to come up with a new concept but her attempt failed to impress the audiences. The only highlight of this show is Sami Khan, who has finally showed some versatility as he is no longer playing the character of a 'guy who never gets the girl'. I was personally fed up of seeing him in the same kind of roles in every show but his unique character in this show is refreshing to watch.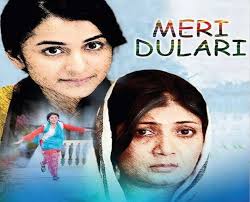 Meri Dulari:
The reason why Meri Dulari is a flop is because of its script which has nothing new to offer and its direction which could have been way better. This show is Yumna Zaidi's best work so far as she has managed to done justice to her role. I have always found her a very weak actor who needed to brush up on her acting skills and slowly and gradually, she is improving. Sana Askari and Sami Khan's same monotonous roles have nothing new to offer to the audiences. Saba Hameed has performed exceptionally in her role as the strict mother in law. The show, however, failed to connect with the audiences because of many essential ingredients missing.
Jiya Na Jaye:
The cast of this show has performed exceptionally and the script and direction both are also satisfactory. The reason why it failed to click with the audiences is because there is still an ingredient which is missing in the show. There was just no 'wow' factor in it which would woo the audiences. Imran Aslam has done full justice to his negative character, Fatima Effendi just keeps on getting better and Adeel Hussain's acting was also up to the mark. In the beginning, the story had its charm but now it is just dragging and it is about time they end this show.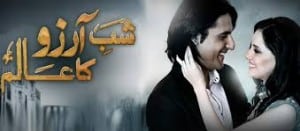 Shab-e-Aarzoo Ka Aalam:
This is another show which failed to make a place in the audiences' heart. The story revolves around a couple madly in love who are driven apart by circumstances. Mohib Mirza and Armeena Rana Khan have superb chemistry and both have outdone themselves but the cast is not enough to make a show hit. The pace of this show is very slow and the story is not so impressive either.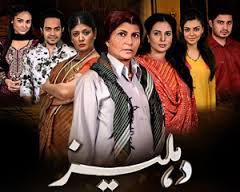 Dehleez:
Dehleez and Parchaiyaan started almost together and where Parchaiyaan became a huge hit, Dehleez was not able to gather enough audiences. Rubina Ashraf has performed brilliantly in both the shows and proved how versatile she can be. Dehleez was not half bad in the beginning but now after 83 episodes, I really think the time has come for this show to end!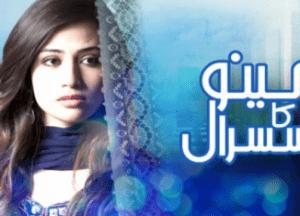 Meenu Ka Susral:
Frankly, I have never seen more than a scene or two of this show and that too while changing channels. The show never managed to capture my interest. The cast is not impressive and the story has nothing that we haven't seen before in other shows.
Share your opinion about these shows and feel free to add to the list!
Mariam Shafiq