Amidst all the shows based on social issues that are on air right now, Yeh Shaadi Nahi Hosakhti is a breath of fresh for me. There have been many attempts to make sitcoms but they usually turn out be full of vulgar and cheap content which one cannot watch with their families. I have been looking forward to review a sitcom for quite some time now and this show instantly attracted me; firstly because of its writer Vasay Chaudhry and secondly because of its decent storyline and content.
The story of this show revolves around two characters: Alishba and Sikander. Here is a small introduction to both of their characters: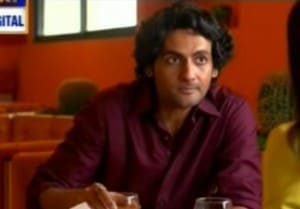 Sikander Bhatt (Mohib Mirza) belongs to the famous 'Bhatt family' of Lahore owner of the Bhatt Sweet chain. All the members of his family are typical Punjabis except him. He does not have the build nor the appetite or habits of a true Bhatt which is constantly pointed by every member of the family. He happens to be the only grandson of the family and despite of being devoid of any quality of a true Bhatt, he is adored by everyone. The over protective environment of his family causes him to run away from them and he settles in Karachi as soon as he gets a job. He meets Alishba in his university and she had been waiting for more than 3 years now for him to propose. But the problem is; how will he convince his Punjabi family who does not believe in marrying outside the family?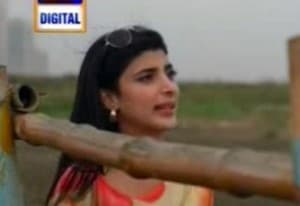 Alishba (Urwa Hocane) belongs to the famous 'Barood' family of Karachi. Her parents might be liberal in their views but her Dadi (Badar Khalil) is not. She wants Alishba to get married and this is how the whole problem starts. Alishba convinces Sikander to ask her hand from her family and she even emotionally blackmails her father to say yes but he keeps one condition: that he would not accept the proposal until Sikander comes with his family to ask for Alishba's hand in marriage.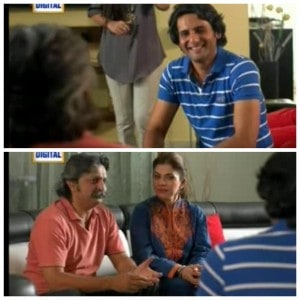 The first two episodes revolved around the introduction of the characters and Sikander's family's reaction to this big news. He came to his house with the intention of convincing his family to take his proposal to Alishba's house but as soon as his Badi Ammi (played by the veteran actor Sangeeta) hears that he is interested in a girl outside the family, she goes on a protest and refuses to eat anything. To put an end to this situation, Sikander finally comes up with a plan and takes the help of his Chacha (Waseem Abbas) to execute it. Will he be successful in trying to convince Badi Ammi that he is ready to marry within their family?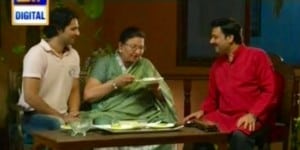 Sikander has some unique and exceptional characters in his family. I am already in love with Waseem Abbas's character as the fun loving Chacha as he has performed exceptionally well. Another character which I adored was of Sikander's cousin Soni, who constantly tries to impress Sikander with her colorful yet failed attempt at Shayari. The very clever Tai and her stammering daughter Guddi also comes in the list of the unique and exceptional characters. Sikander's mother and Taya seem to be the only normal people in the family.
While Sikander was trying to deal with the tense situation in his house, Alishba and her parents were trying to get rid of the family that was sent by Dadi for Alishba's proposal. They quickly came up with a plan and by the end of their plan the family was long gone and they all were gloating at their victory.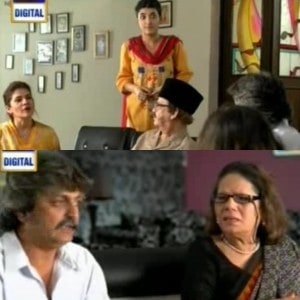 Other than the two families I loved the relationship of Alishba and Sikander with their best friends. Hamza is Sikander's best friend while Haniya is Alishba's best friend and both are helping their best friends through this tough time. The introductory scene where Hamza starts acting to waste the client's time so that Sikander can reach the office to give the presentation was absolutely hilarious. I really liked the comic timing of the actor played by Hamza.
Well, now the question is: How will Sikander convince his family to agree to his marriage with Alishba? Will his plan succeed? There are many things coming up so don't forget to watch the show!
Just on a side note: What is wrong with Mohib's hair? He needs to consult a hairstylist as soon as possible. His hair was distracting me throughout the episode. His long hair suited him way better than this horrendous hairstyle!
Do share your views about this new show!
Mariam Shafiq