The Bhatts finally arrived in Karachi this week and created havoc in Sikander's life. It was almost impossible for Sikander to fit the nine family members in his apartment but since Badi Ammi insisted, he had to make adjustments. The 'adjustments' included sending Hamza to the terrace to sleep since there was no space for him in the three bedroom apartment. The poor guy was scared out of his wits to sleep alone on the terrace, where he heard constant sounds of gunshots. The things Hamza does for his friendship with Sikander are just heartwarming.  I have said it before and I would say it again that I simply love Ahmed Hasan's acting, and I think he has performed better than Mohib in this show.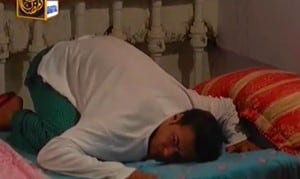 On Sikander's side, the Bhatt's are trying to adjust in Karachi and on Alishba's side; her Durre phupho (Saba Hameed) makes her dramatic entry. She is just full of drama and resorts to emotional blackmail all the time to convince people. She was highly offended when she received the news that Zahid and his family are not willing to accept Ahmed Hafees as their son-in-law and Alishba is interested in someone else. She left no stone turned to blackmail her brother to agree to Alishba and Ahmed Hafees's marriage.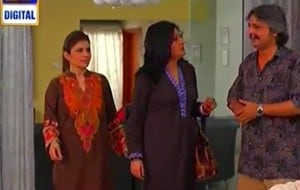 To deal with this new problem, Alishba asked Sikander to give her some time and tell his family to wait. Well, that was not something easy to accomplish for Sikander. He quickly made a plan to keep his family busy by taking them out and showing them Karachi and visiting the places he knew they would love. It cracked me up to see that the 'places' they were interested in visiting were Sea View, Zainab Market and Quaid-e-Azam ka Mazar. Their tour of the city was pretty entertaining. But all Sikander's efforts went down the drain when at the end of the day they were still insisting on meeting Alishba's family.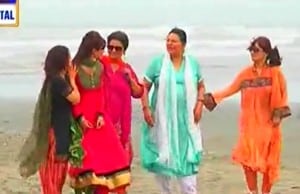 The main ruckus was created by Chammi Tai who had problems living in the congested apartment and she kept on telling Badi Ammi to get the deed over with and go back to Lahore. While Badi Ammi and Chammi Tai were desperate to return to Lahore, Soni, Tasneem Chachu and Guddi were having a lot of fun in Karachi. Even Tanveer Taya wanted to stay back in Karachi to establish his business here but this idea did not go well with Badi Ammi, who was not in favor of setting up the 'Bhatt Sweet Chain' anywhere else other than Lahore.
After Zahid's dramatic (Alisha's father) encounter with his mother and sister, the poor guy was left helpless and scared (He actually got sick!). In one brave attempt under the influence of his medicines, he told Durre very clearly that he is not interesting in marrying his daughter to a guy like Ahmed Hafees who only knows how to show off his father's money. Along with this, he had a few more insulting things to say about Ahmed Hafees which offended his sister and she went crying to her mother. And there started another emotional outburst and blackmailing from Durre's side! It seems like their mother has a soft corner for Durre and she easily succumbed to her emotional blackmail and refused to meet Sikander's family.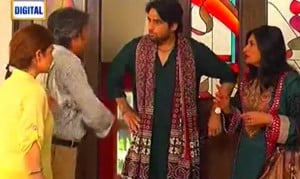 Zahid, after seeing Alishba so tensed, gathered courage and decided to go with Alishba to meet his mother and convince her to come to their house and meet Sikander's family. Alishba spoke up in front of her Dadi for the first time and clearly told her how she feels about Sikander. I had a feeling that Dadi would melt after seeing how Alishba felt about Sikander but unfortunately, this was not the case. Let's see if Dadi would finally break her vow of not meeting Sikander's family for Alishba's sake.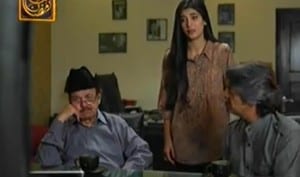 Once again I loved the chemistry between Haniya and Hamza. Their scenes are always enjoyable to watch. The instant bonding between Chachu and Hamza was an absolute treat because they happen to be my two favorite people in this show. Soni's Shayari was also at its peak in this episode and I enjoyed it thoroughly.
In the next episode we will see the confrontation between the Barood family and the Bhatts. That would sure be interesting!
So how did you guys find the episodes this week? Share your views!
Mariam Shafiq