Javed Jabbar is a famous name a social activist with a multi-dimensional personality. Javed contributed towards politics, media, media regulations, advertisement, film making, journalism and also wrote few books. Javed Jabbar was born in 1945 in South India and holds a Master Degree in International relations. Few of Javed Jabbar's family members are also active in the different disciplines of media and are subject of this article.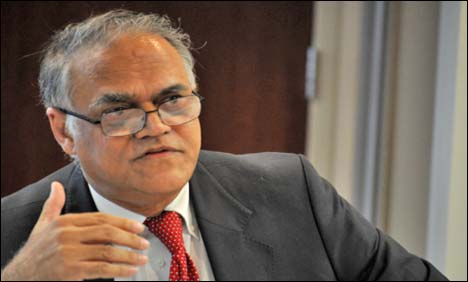 Javed Jabbar
Javed Jabbar is born in 1945 and holds a Master degree in International relations from Karachi University. He is the son of the late Ahmed Abdul Jabbar, a senior official of the Government of Pakistan who earlier, before 1947, served an official of the Government of the Nizam of Hyderabad Deccan in South Asia. His mother was the late Zain Mahal Khursheed, daughter of Sharif Muhammad Ali, the first Indian to serve as Head of the city Police of Madras(now Chennai), Tamil Nadu. Javed Jabbar has profound interest towards media, film making and advertisement. He headed his self owned advertisement agency MNJ Communications (Pvt.) for more than two decades until 1988.
Javed Jabbar also served on key positions as senator and federal minister on multiple occasions. He was elected to the Senate of Pakistan and served for a 6-year term from 1985 to 1991. He has served as Minister in three Federal Cabinets of Pakistan.
As Adviser on National Affairs to General Pervez Musharraf and as Minister of Information and Media Development in his Cabinet (1999-2000).
As Minister for Petroleum and Natural Resources (1996-97) in the Caretaker Government of President Farooq Leghari and Prime Minister Malik Meraj Khalid.
As Minister of State for Information and Broadcasting (1988-89), & later for Science & Technology (1989-90) in Prime Minister Benazir Bhutto's first Cabinet.
He was the founding Secretary-General and the Senior Vice President of the Millat Party, (established in 1998 headed by former President Farooq Ahmed Leghari) until its merger in 2004 with the Pakistan Muslim League (Q). However, he opposed the merger and did not join the PML (Q). Since 2004, he has remained an individual independent political analyst who is not a member of any political party.
As a minister of Information in the cabinet of General Parvez Musharraf he played a pivotal role in drafting the structure and regulations of an Electronic Media Regulatory Authority later named Pakistan Electronic Media Regulatory Authority (PEMRA) to regulate the field of broadcasting. Soon after he resigned from the cabinet of General Parvez Musharraf, many new private channels emerged on the scene and paved the way for a vibrant media industry.
As a film-maker Javed Jabbar, produced, directed and wrote many films including feature and documentaries. He produced two feature films which received critical acclaim.
As a producer,writer and director, he produced Beyond the Last Mountain the first English Language film in Pakistan in 1976. Starring Usman Peerzada, Shamim Hilali, Marriana Haq Karim, Muneza Hashmi, Zahoor Ahmed, Subhani Bayounas, Raju Jameel in lead roles, Suhail Rana composed the music for this film. Renowned poet Obaidullah Aleem was the lyricist of this movie.
An Urdu version of Beyond The Last Mountain named Mussaafir was also released simultaneously in 1976. Both Urdu and English version featured three songs in Urdu language in the voices of Mehnaz, Akhlaq Ahmed and Habib Wali Muhammad. The English version was not commercially successful, but the film is iconic in the history of Pakistnai cinema being the only film till this date which is in English Language. The urdu version of this film performed average at box office.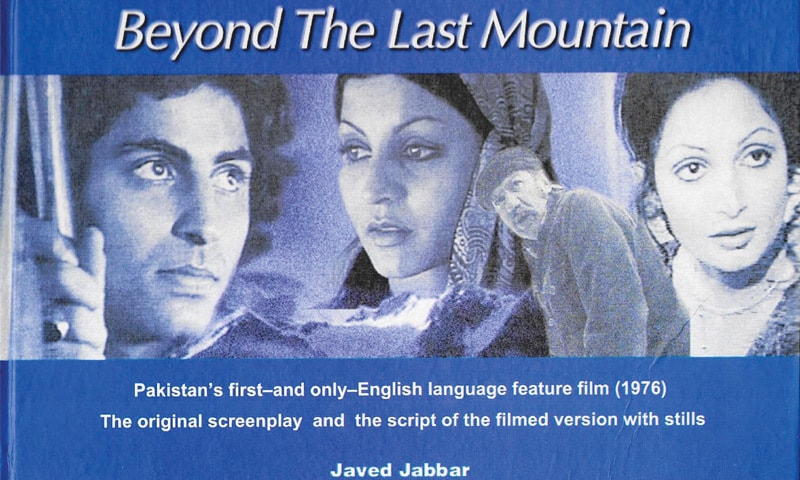 Here are the song from film Beyond The Last Mountain/Mussaafir, 
https://vimeo.com/111104476
Song: Hari Hari Mehndi
Singer: Mehnaz
Composer: Sohail Rana
Artists: Shamim Hilali, Usman Peerzada, Mehreen Jabbar(at 12 second), Nazia Hassan(at 1:56) and others
https://vimeo.com/111104475
Song: Humrahi
Singer: Akhlaq Ahmed
Composer: Sohail Rana
https://vimeo.com/111104477
Singer: Habib Wali Mohammad
Song: Woh Chand Chehra
Composer: Sohail Rana
————————————-
Ramchand Pakistani in 2008 is the second film produced by Javed Jabbar which was directed by his daughter Mehreen Jabbar. Starring Nandita Das,Rashid Farooqi,Syed Fazal Hussain,Maria Wasti,Noman Ijaz and Zhalay Sarhadi the music was composed by Debojyoti Mishra. It was not commercially successful, but is praised by critics as well it received many awards at international festivals.
Javed Jabbar is married to Ms. Shabnum Jabbar who is a private entrepreneur. The couple has two kids, daughter Mehreen Jabbar is a famous film/television director and son Kamal Jabbar is a barrister.
Mehreen Jabbar
Mehreen Jabbar is the daughter of Javed Jabbar and holds a prominent place as a director of television dramas. Mehreen has directed and produced many television dramas serials, drama series, tele plays and feature films of long and short duration. Inspired from the towering personality of her father Javed Jabbar, Mehreen studied media sciences from USA.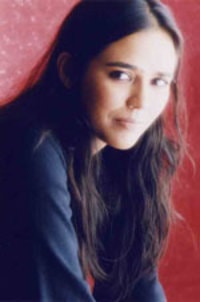 Her first drama was a teleplay name niwala (morsel) in mid 1990's which was based on a short story of Ismat Chughtai. Her first drama serial was Dhoop Mein Saawan in late 1990's on PTV. Mehreen directed many famous drama serials like Aur Zindagi Badalti Hai, Daam, Doraha, Vasl, Malaal,Mata-e-Jaan, Pehchaan, Neeyat, Harjai, Jackson Heights. She has also directed drama series Kahaniyan and Newyork Stories.
Speaking of tele plays, Ab Tum Ja Saktay Ho is her most famous tele play which featured Khalida Riyasat, Humayun Saeed and Sania Saeed. Ab Tum Ja Saktay Ho was based on a short story of Khadija Mastoor. Her other famous tele films are Farar, Abba, Amman Aur Ali, Chalo Phir Se Muskarayen and Putli Ghar.
Mehreen's direction style is totally different from routine direction style of PTV dramas. Her dramas have much shorter scenes when compared with contemporary drama of 1990's. She also prefers dialogues in simple and spoken language rather heavy dialogues full of philosophy. Symbolism and use of props and space is another important aspect of her direction.
Mehreen Jabbar also directed her first feature film Ramchand Pakistani in 2008. For past many years she is working on another feature film named Shehar. Mehreen lives in Newyork, USA.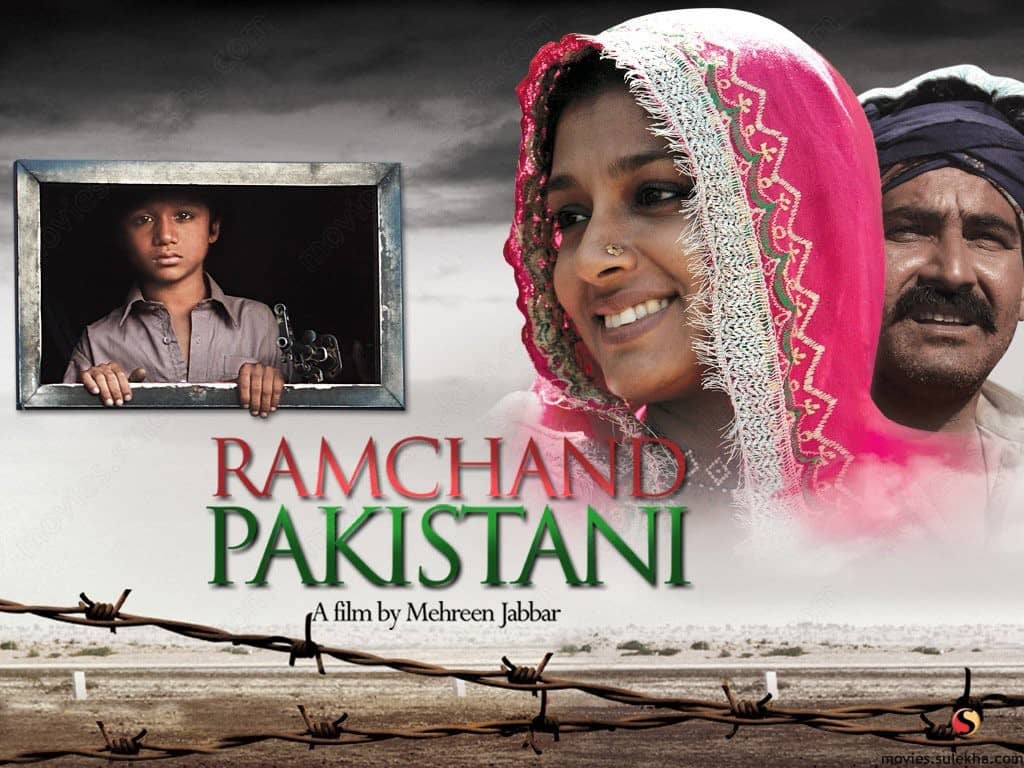 Beo Zafar
Beo Zafar is sister of Ms. Shabnum Jabbar and is sister-in-law of Javed Jabbar. Beo Zafar is a prominent name in female comedians of Pakistan. She has performed on television and theater in Pakistan as well as abroad. Her last prominent appearance was in drama Ladies Park in the role of Bi Jee. Beo Zafar is married and has three children.

Following Javed Jabbar, his nephew and niece are also active in media. One of Javed's sister Ms. Rizwana Akhtar was married to an army officer named Muhammad Akhtar. The Akhtar family have four kids, three sons Amir, Zoheb and Yasir and one daughter Shazia. Mr. Akhtar passed away rather early, and Ms. Rizwana Akhtar raised her kids alsmost single handedly. Two members of Akhtar family i.e. Shazia and Yasir also work in different disciplines of media since mid 1980's.
Yasir Akhtar
Yasir Akhtar is son of Rizwana Akhtar and is nephew (sister's son) of Mr. Javed Jabbar. Like his MaamuN (uncle) Javed Jabbar, Yasir Akhtar is also a multi dimensional person. Yasir worked as actor, director, producer, singer and composer. He started his career as a child star by acting in film Beyond the Last Mountain in 1970's. In mid 80's his first song was recorded and he later launched his own band named Arid Zone. In 90's Arid Zone disbanded and Yasir Akhtar continued his singing career as a solo artist.
In acting Yasir worked in drama serials and tele plays. Mera Ghar Aik Whirlpool Hai in late 90's was his most famous play which he also directed himself. He was most successful as director, where he directed his own music videos, drama serials and tele plays throghout 1990's.
Mera Gharr Aik Whirl Pool Hai is his most famous drama serial as director. In Tele Plays he directed many successful plays under the series Tapal Cinema on NTM (a private terrestrial channel). In Tapal Cinema, he directed famous plays like Zehar (Poison) starring Humayun Saeed in lead. Other famous plays of Tapal Cinema were Titli, Rahain, Kashish, Phir Youn Huwa.
Yasir Akhtar is married to a lady named Lubna. The couple has two kids, son Zaryab and daughter Alizeh. In late 90's or early 2000's Yasir Akhtar migrated to England with his family and thus disappeared from showbiz scene. His last prominent appearance was in drama Lahasil on Hum Tv in 2006 which was also shot in England. Yasir is quite active on social media and is ardent supporter of Imran Khan in politics. He also directs and produce films/dramas/music videos and organize events in England under the banner of his production house named Pegasus Productions.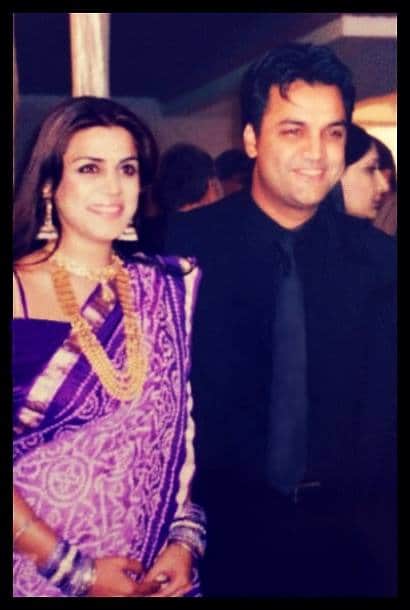 Shazia Akhtar
Shazia Akhtar is daughter of Rizwana Akhtar, sister of Yasir Akhtar and is niece (sister's daughter) of Mr. Javed Jabbar. Shazia acted apart from doing modelling. She started her acting career at a young age from PTV Karachi center drama Dastak in late 1980's. Dastak was written by Imran Aslam and directed by Shahzad Khalil. In Dastak, Shazia appeared opposite another young actor Ayyaz Nayek. It was also first major appearance of Ayyaz Nayek in a television drama. Despite success of Dastak, acting has never been a first choice profession for Shazia. Its the modelling where she worked consistently. Then in late 1990's ramp modelling opportunities were scarce. Shazia was a popular model for print media and commercials. She has worked in many top brands commercials too. In between Shazia also appeared in few selective dramas in 1990's and 2000's. She is no more active in either acting or modelling.
As mentioned above Dastak was the first television play for both Shazia Akhtar and Ayyaz Nayek but they never worked together again. However in early 90's the on screen pair of drama Dastak tied the knot in real life. Their wedding received wide coverage in print media. However they both parted their ways within few years of marriage. Both Shazia and Ayyaz have been silent about their breakup. Both have not remarried after the breakup.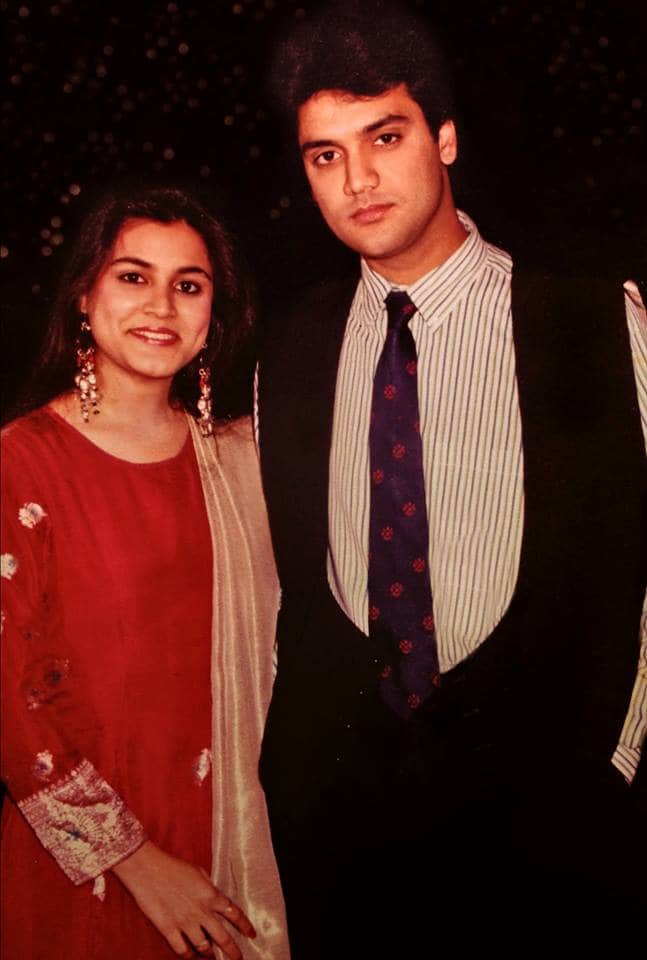 Ayyaz Nayek
Though Ayyaz Nayek is no more related to Jabbar-Akhtar family, but once he was so lets remember him as well. Ayyaz Nayek is son of a civil servant Naeem A. Nayek in Islamabad. His mother Zareena Nayek and father Naeem A. Nayek also acted in few dramas of PTV Islamabad center. Naeem Nayek worked in famous drama of 1970's Qurbatain Aur Faslay starring Rahat Kazmi and Sahira Ansari in lead roles.
Ayyaz started his acting career from film Nahin Abhi Nahin in 1981. He played the second lead role with main hero Faisal Rehman who was also making deubt from this film. Both Faisal and Ayyaz were in teenage when Nahin Abhi Nahin was released. The success of Nahin Abhi Nahin, brought further film offers for Ayyaz Naik and in 1980's he appeared in many films mostly opposite Babra Sharif and Durdana Rehman. Nahin Abhi Nahin, Pyar Karan To Nahin Darna, Ek Duje Ke Liye are his famous films. Despite moderate success in films, he had not pursued film career.
On television Ayyaz's first major appearance was in drama Dastak from PTV Karachi center opposite Shazia Akhtar. Chand Girahn in 1991 is the most famous drama of Ayaz Naik where Huma Nawab was his co-star. Apart from Chand Girahn, Ayaz also worked in few dramas from PTV Islamabad center like Sangchoor, Sarang and Junoon. From mid 1990's onward Ayaz almost vanished from the television. Ayyaz Naik currently lives in Islamabad working as a government officer. Ayyaz Nayek has not remarried after his failed first marriage.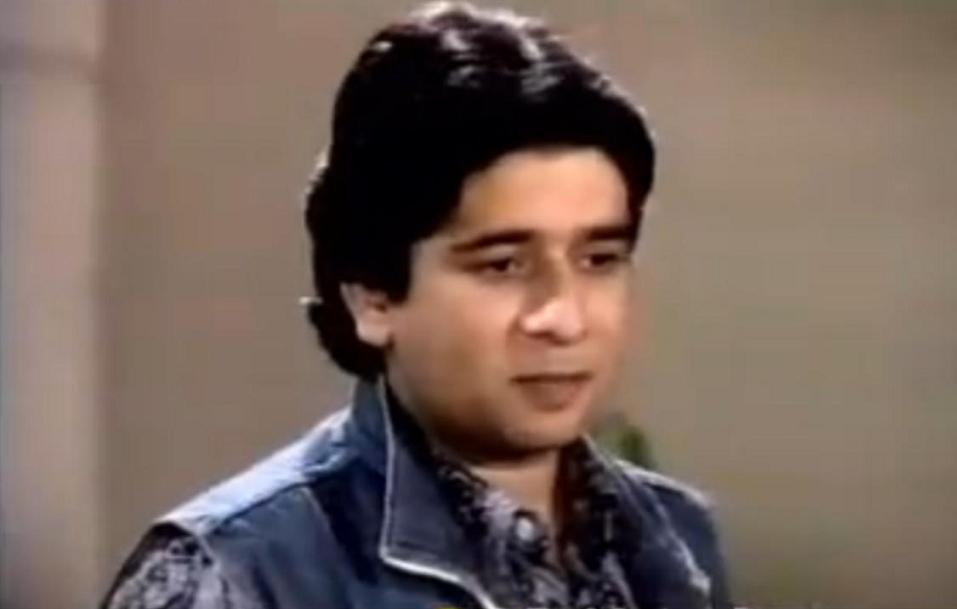 So it sums up the article. Thanks for reading.
Do post your comments, experiences and memories, regarding Jabbar-Akhtar family.
References
www.javedjabbar.com
www.mehreenjabbar.com
www.yasirakhtar.com
Rashid Nazir Ali