Every season there comes a time when a lot of new fresh shows start on our favorite channels. This time too there are a lot of showing worth looking forward to. So here is the list:

Muhabbat Subh Ka Sitara Hai:
This is one of the most awaited shows of the season for me. Frankly, I was not expecting much from this drama as there were barely any updates on the social media about this show during its production stage. But after watching its promos and teasers on Hum TV, I must admit, I am really looking forward to the drama. One of the main attractions of this show is the cast which comprises of Sanam Jung, Mikaal Zulfiqar and Adeel Hussain as the main leads. Another reason why this drama is a must watch is because of Mikaal and Sanam's superb chemistry which is pretty evident even from the promos. The cast also includes Mira Sethi, Ali Tahir, Hina Tareen, Mansha Pasha, Farah Shah, and Rashid Farooqui. It is directed by Sakina Sammo and it is adapted from Umera Ahmed's novel 'Yeh Jo Subha Ka Sitara Hai'. It might be replacing Kankar on Fridays'.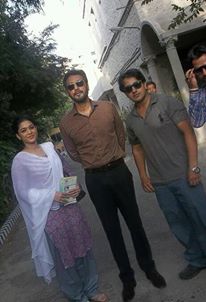 Mere Humdum Mere Dost:
The airing date of this show has finally been confirmed. It will go on air on Hum TV in January 2014. I am sure most of you must have heard about this show by now as it was pretty hyped on the social media. It is adapted from Farhat Ishtiaq's novel of the same name, and the cast includes Adnan Siddiqui, Sanam Jung, Shakeel Saheb, Junaid Khan, Hareem Farooq, Farhan Ali Agha, and Zainab Qayyum. This is another show worth looking forward to because of its excellent cast and its brilliant writer who gave us the biggest blockbuster drama of Pakistan, 'Humsafar'. The show is directed by Shehzaad Kashmiri of Dil-e-Muzter fame.
Ishq Mein Teray:
This first episode of this show has already gone on air on Hum TV and looks like a promising one. It stars Mewish Hayat, Azfar Rehman, Mediha Imam, and Shahzad Nawaz. Shehzad Nawaz is the producer and actor of the movie Chambaili and would be coming on a Television show for the first time after his movie released. It is directed by Fahim Burney and written by Sadia Akhter. It replaced Kadurat on Hum TV on Wednesdays at 8:00 pm.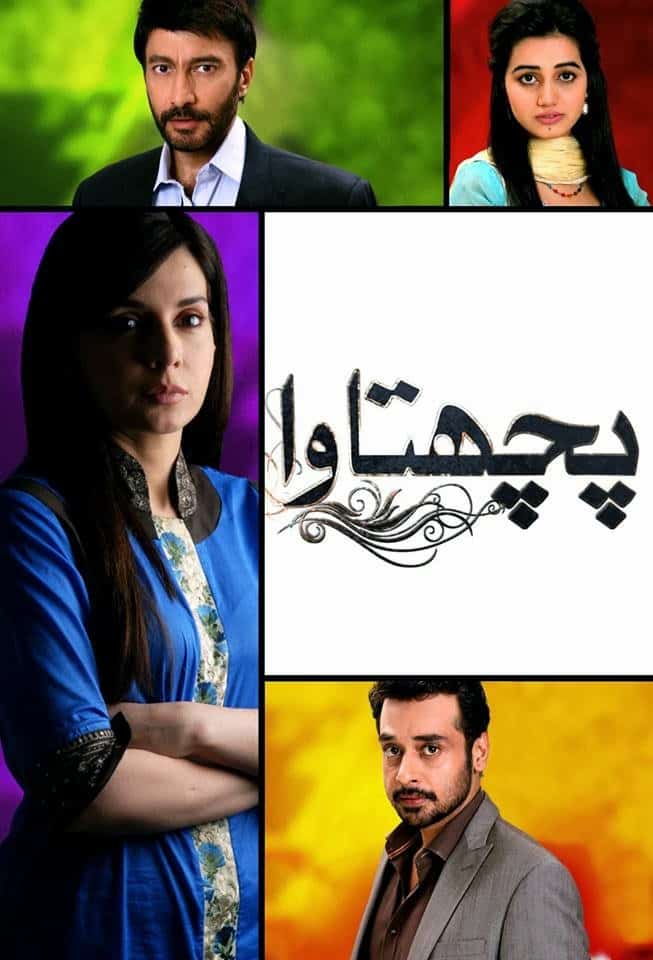 Pachtawa:
Pachtawa is another show which grabbed the attention of many from its promos. It stars Faysal Qureshi, Mahnoor Baloch, Aijaz Aslam and Anum Fayyaz as the leads. It is the debut show of Aijaz Aslam's production house, 'AA Entertainment Presentation'. After watching the first episode, the story ahead is very predictable. Even though the story is not new, the main attraction of this show is the cast. It is the first show of Mahnoor Baloch after the release of her movie, 'Main Hoon Shahid Afridi'. The show is directed by Shaqielle Khan and airs on Friday on ARY Digital.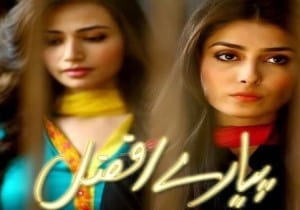 Pyaray Afzal:
There was something mysterious about its promos and I was definitely intrigued by them. It stars Hamza Ali Abbasi (last seen in Waar), Ayeza Khan, Sana Javed as the leads. The rest of the cast includes Saba Hameed, Shehryar Zaidi, and Firdous Jamal. The story looks quite different; exchange of love letters seems like an interesting concept. Unfortunately, the first episode failed to impress me. It is too early to judge this show though; we need to watch a few more episodes to give a final verdict. It is produced by Six Sigma Plus, directed by Nadeem Baig and written by Khalil-ur-Rehman Qamar. One of the main attractions of this show for me is Hamza Ali Abbasi. I had become a huge fan after watching him in Waar, and I was looking forward to his performance in this show. It comes on Tuesdays at 8:00 pm on ARY Digital.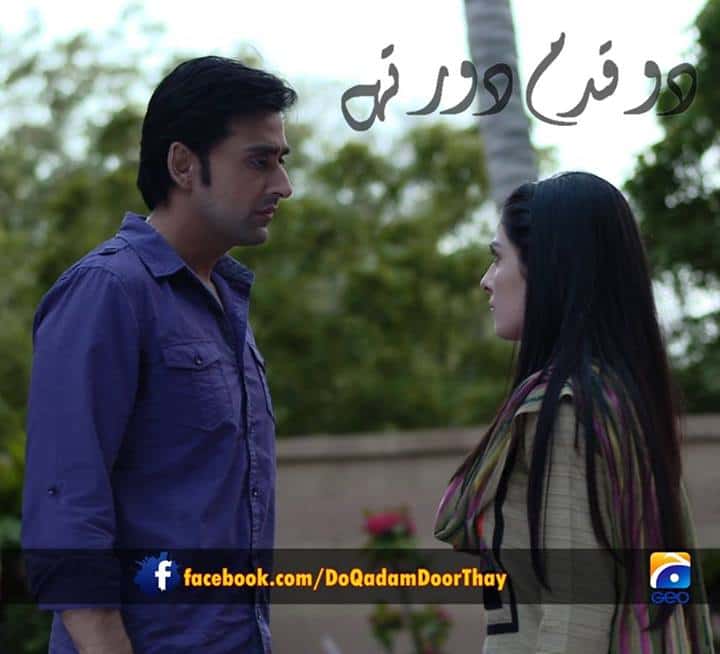 Do Qadam Dhoor Thay
The teaser of this show has gone on air on GEO TV, but I am unable to judge much about the show from its teaser. It stars Ayeza Khan, Sami Khan, Sana Khan and Ally Khan as the main leads. Sami Khan's role in this show seems pretty similar to his previous ones. We need to wait for the full-fledged promos to find more about the show's story. It is produced by Ironline Productions, written by Kifayat Rodaini And directed by Mohsin Mirza (director of Aasmanon Pay Likha).
Ruksaar:
This is also an upcoming show on Geo TV. The show seems good from the looks of the promos. It stars Sumbul Iqbal, Agha Ali, Imran Aslam, Ushna Shah, Sana Khan, Babar Khan, Moomal Khalid and Sarah Razi. The play is directed by Asim Ali and produced by 7th Sky Entertainment. The show will start from Monday, 9th December. It will replace Mere Khuwabon Ka Diya.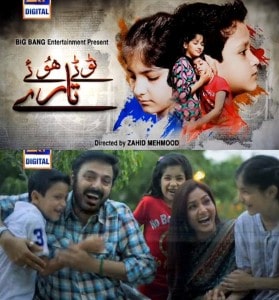 Tootey Huway Taray:
This show is going to air on ARY Digital, and it is the third show from Fahad Mustafa's production house, Big Bang Productions. The promo has gone on air and the story seems similar to Khusbhoo Ka Ghar and Mann Ke Moti. So far, Big Bang Productions have offered no new story to the viewers. I hope they come up with fresh concepts soon! The show stars Nouman Ijaz, Naheed Shabbir and others. It is directed by Zahid Mehmood and written by Dilawar.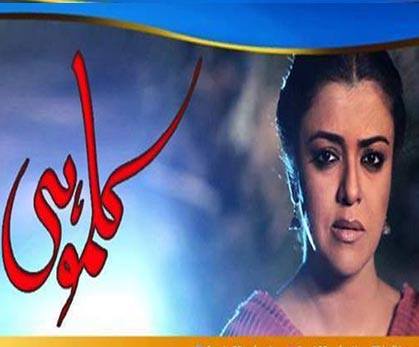 Kalmoohi:
This show is currently airing on GEO TV. From the two episodes that have gone on air it is evident that the story has nothing new to offer. It's the same old story of a step mother treating her step daughter like a servant. It stars Badar Khalil, Maria Wasti, Qavi Khan, Moammar Rana, Faizan Rashid Khawaja, Maheen Rizvi, Hannan Sameed, Sadia Ghaffar, Saleem Mairaj, Afshah, and Shahid Naqvi. It is directed by Syed Atif Hussain and written by Aamir Qureshi. It comes every Wednesday and Thursday, 9:00 pm.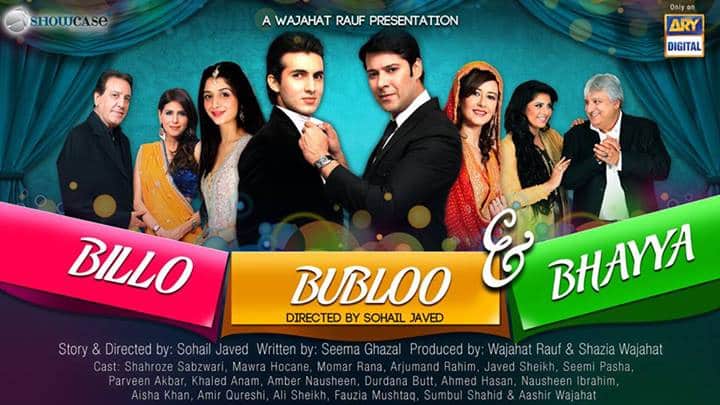 Billo, Bablu and Bhaiya:
Every season it is a must to have at least one sitcom, and this season Billo Bablu and Bhaiya is a lighthearted sitcom worth watching. It stars Mawra Hussain, Shehroze Sabzwari, Moammar Rana, Javed Sheikh, Arjumand Rahim, Seemi Pasha and others. It is directed by Sohail Javed and written by Seema Ghazal. It airs every Saturday, 9:00 pm on ARY Digital.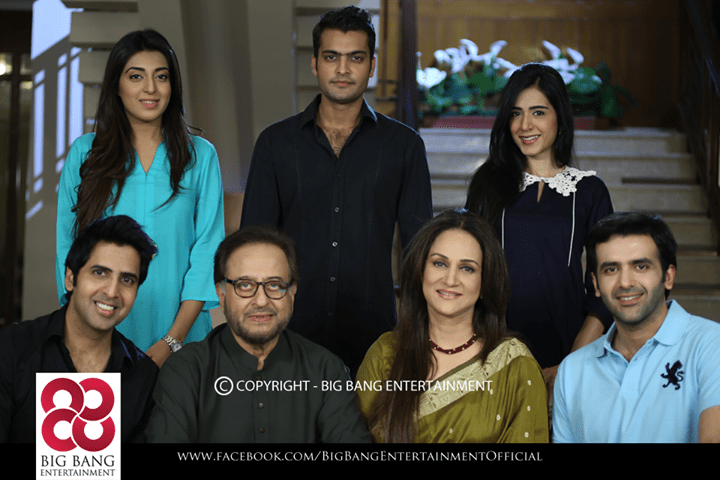 Bhanwar:
It is another upcoming show from Big Bang Productions. It stars Nadeem Baig, Bushra Ansari, Hassan Ahmed and Mansha Pasha. It is written by Seema Ghazal and directed by Badar Mehmood. The teasers and promos will be on air very soon on ARY Digital.

Mera Raqeeb:
It is another upcoming show which stars Sajjal Ali, Affan Waheed, Juggan Kazim, and Faisal Rehman. From its teasers aired on Aplus, it seems like a promising show, but since most of us are biased towards channels, we would be less likely to watch this show. Since the cast is good, this show is definitely worth a try!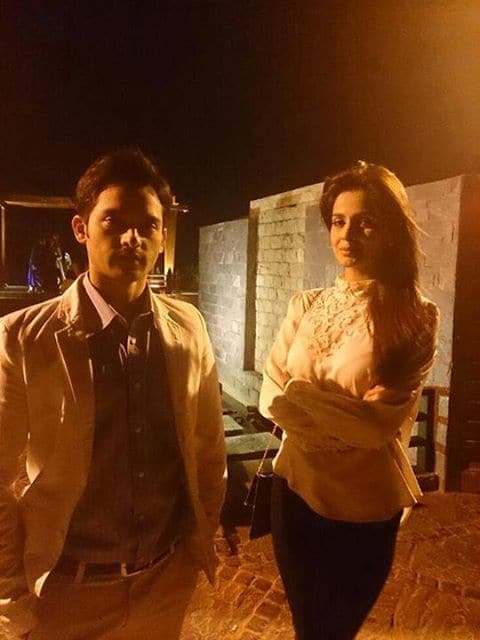 Bunty I Love You!:
This is another upcoming Rom-com on Hum TV starring Saba Qamar and Nouman Habib. Frankly, this show does not look appealing since HUM TV has never been good at producing comedy shows.
I seriously do not know what is wrong with Saba Qamar all of a sudden. Choosing shows like Miss Fire and Bunty I Love You will make her career graph go down. I really hope this does not happen!

Majazi Khuda:

Majazi Khuda is another upcoming show on GEO TV produced by A & B Productions. It stars Saba Hameed, Atiqa Odho, Ainie Jafferi, Farah Shah, Usman Peerzada, Faizan Khwaja and others. It is directed by Wajahat Hussain. The teasers look interesting, but the story seems repetitive. Now let's see how the show turns out to be!
Note: For all those wondering why I did not add Bin Roye Aansu, it is because it is not going to air this season. It will come around June/July next year.
Share your views about these shows and feel free to add to the list!
Mariam Shafiq