And yes, the cheap politics of Sultana infected Salma to the fullest and she is all set to go against Aapa Bi. Salma,who never raised her voice infront of Aapa Bi,has now started arguing with her.No wonder, Salma is somewhat low with her intelligence quotient or maybe the unforgettable events in her life made her look and sound like that. Rahi sahi kasar Sultana ne poori kar di..After observing Azam,who seems to be really concerned for Pari's health, Aapa Bi and Salma smelled something fishy.But they didnot pay heed to it because Azam's wicked mother will be enough to handle the situation for them. According to them,Azam won't be able to take it for so long and then they will have to return back.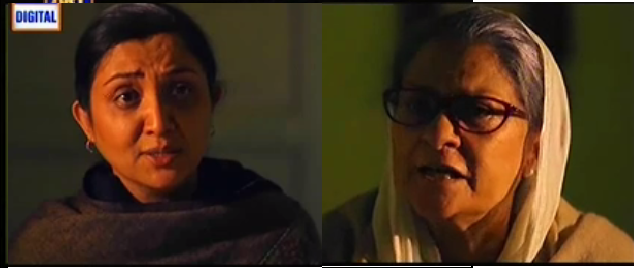 Rukayya is realizing with the passage of every moment that Pari is getting out of her hands. And not only that, Rukayya has developed a sense of envy for Pari too. She sounded so confused today; she want Pari to be happy but at the same time she was not happy to see her with Azam and that is because deep inside Rukayya has developed feelings for Azam. The mohabbat debate between Azam and Rukayya said it all. Her eyes,her expressions and every word she uttered was depicting that how sad is she after losing Pari,how sad is she to see Pari and Azam together. At the same time, being unaware of Rukayya's jealousy, Azam was enjoying the discussion.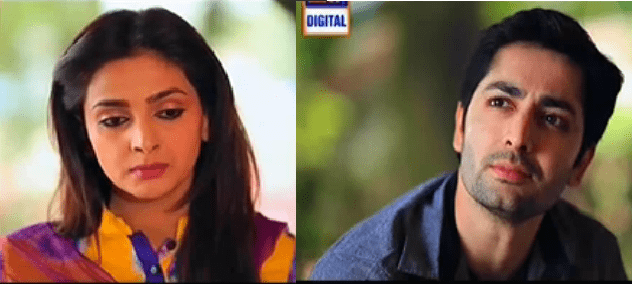 "Ye donu kya bolai jaa rahay hain mujhe kuch samajh nahi aa raha"
Pari's dialogue brought a smile on my face. She never knew how to play with words; Pari tou pari thei..ultra-straight forward. She was unaware of the fact that her Rukayya Aapa is burning deep inside.
Pari ! Jab aik kashti mai bohat saaray sawaar ho jayen toy kashti doobnay lagti hai,kisi aik ko tou kurabaani daini ho gey.
After striving so hard Rukayya decided to give up. She was ready to get married and for that she yelled at Pari to not create any fuss when guests will arrive.The old man who appeared to be so well-off, is already married twice and this is the third time he is getting married..woh bhi Rukayya se.. Disgusting.Rukayya was unable to help herself except accepting the proposal and this time Salma was not happy.Salma and Rukayya's interaction and their deep discussion was so intense. This was the first time since her childhood when Rukayya cried while sharing her problems with Salma.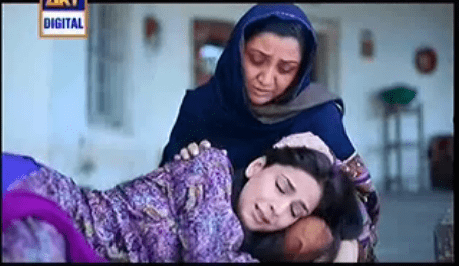 Then comes Naseeban's dream tale part; Naseeban had secret meetings with that man.How come he knew that Naseeban is going to get married to Shabban? How can he be so sure that Naseeban is not happy with Shabban? A question arose in my mind,just like Rukayya today.Is this story true? Whether it may be true or not, that man and Naseeban's traits are close enough. Both can talk to air,trees,birds,clouds and what not.. :P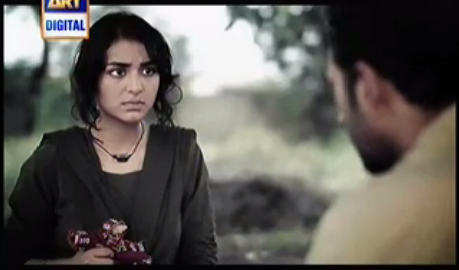 Azam's surprise entry alongwith Rukayya and Pari was not more than a mental shock for Azam's mother.Salma's concern for her daughter can be clearly judged by the fact that how sad and how unsatisfied she was,after Rukayya left. During last two minutes, Sajjal Ali's acting was spot-on; the expressions,the dialogue delivery and everything else was so damn perfect. Lets see for how long they are going to stay at Azam's place and under what circumstances Azam will propose Rukayya.
Do give your valuable feedback about this latest installment.
Stay Blessed,
Rabia Basharat.