Pakistan is a country which is going through a lot of crisis. The increasing crime rate and terrorist activities have made it difficult for people to enjoy their lives. In such a situation people need some sort of entertainment. Previously it felt really relaxing to see meaningful Pakistani morning shows while relaxing in a comfortable chair with a big mug of coffee but these days the trend of morning shows has changed. The only focus of these shows nowadays is on the host's dressing and jewellery. Not only the host but also the guests are only displaying the work of different designers by becoming a decoration piece.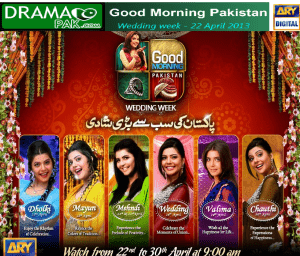 There are a huge number of housewives watching these Pakistani morning shows and to be honest there is nothing meaningful shown to them. All they get to see is the wedding arrangement, the bride and groom and the singing and dancing. In my opinion these shows must focus on the awareness programs. As the large audience is of the women who stay at home, these shows must tell them ways to become a better wife and an excellent mother. The concept of a morning show is completely disturbed these days. Apart from these wedding ceremonies in the shows, they focus of adult and vulgar issues. This has not only made it difficult to watch these shows with families but also it has had a huge negative impact on the minds of the audience.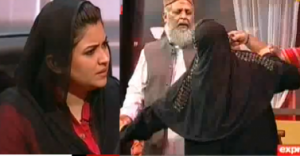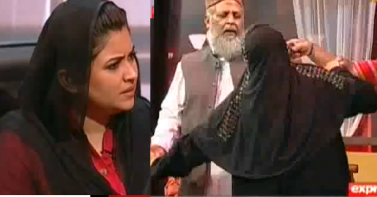 The issue of marital conflicts is a huge focus of these shows. Every other day they invite a woman who is tired of bearing the brutal behaviour of her husband and they let everyone know their story. What is the benefit of all this? Absolutely nothing. These issues not only brain wash the audience but they also create a feeling of depression among them. According to me, Pakistani morning shows must be focusing on the talent of the youth, compatibility of the couples, ways to lead a better life, tips to remain active and confident. These shows must act as a grooming tool for the audience. They should provide platforms to the girls who want to start a career.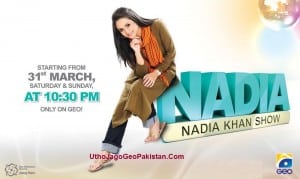 One of the Pakistani morning shows was the Nadia khan show. That show had different segments like; health, beauty, fitness and much more. That show as compared to the shows these days was very meaningful. It was not a time waste. She used to invite celebrities and discuss their secrets of becoming famous, she used to invite doctors and ask them about different health related problems of women and she also used to invite dress designers and make up artists to give tips to the women at home. Its not that this doesn't happen nowadays but this is a minor portion of the three hour transmission of these Pakistani morning shows.
 As I mentioned in my previous article that Pakistani people are very emotional they get carried away with whatever is shown. This is what the Pakistani morning shows take advantage of. They invite troubled and depressed people, show their sad stories, and cry a bit and our audience gets carried away which as a result increases the ratings of the show. Our audience should also give suggestions as messages in these shows so that get to know what we demand. It's a matter of three precious hours each day. In a month they become 90 hours and in a year 1080 hours. Only watching a useless morning show every single day wastes your 1080 hours in a year. Another major focus of these shows these days is on competing with each other. One show arranges a wedding; the other also arranges the same wedding next week. In the same way one show call a fake peer, the other show does the same act the next week. This is what the shows are all about these days.
These shows must also invite talented young students in their shows once in a week or twice so that they can have a platform to show their talent. There are millions of talented youngsters out there; some are creative, some are good singers, some write well and some are all rounders. All they need is a platform. Pakistani morning shows should arrange spelling contests, quizzes and activities for the youth so that they can have somewhere to look up to. Many youngsters idealize different celebrities and they dream to meet them. The morning shows should arrange contests and the winners should be given a chance to meet their favourite celebrities and become like them. This is what a morning show should be like. Only wearing colourful dresses and gossiping not only creates a negative impact but it also wastes a whole three hours of the audience.
Moomal Hassan