The Qawwals On ARY Sang ' Ali ke Saath hai Zahra ki Shaadi' On Good Morning Pakistan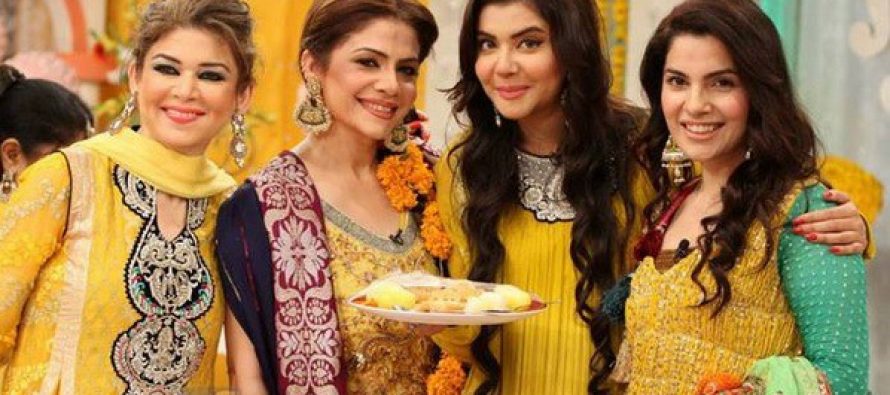 There are many people who are arguing what the real issue regarding Geo's action is. Is it that the manqabat ' Ali ke Saath hai Zahra ki Shaadi' was sung at someone's wedding. Is it that it was sung on "Veena Malik's" wedding enactment or the real issue is the way the people on the set were behaving when the manqabat was being sung?
Here is a video of the wedding of a couple who does not come from a very well to do background. Some very respected people of our society like Sarim Burney and his wife are also part of the function. Everyone is sitting respectfully and listening to the manqabat. Now, we want to know what the real issue is because it was the talk show host of ARY Mubashar Lucman who raised the issue in the first place. Mubashar Lucman said in his show that is this manqabat was sung in his own sister's wedding, it would still be wrong. What is his stance now?
---