"Kisi ki zindagi ke faisle krna bara sawab ka kaam hai"…Laila's mother did not stop for a second to think about the irony in this statement. She is too busy planning the perfect life for her daughter to think about anything else…not even her daughter's likes, dislikes or happiness. Now that she has successfully married her daughter off in a family most people around her can only dream of marrying their daughters in, she wants Laila to have a son soon! Because that is the only way in which Laila can have a strong hold in her new house. Laila's father is quick to remind her mother that sons don't come with guarantees but nothing in the world can change the way Laila's mother thinks. It is sad how she underestimates herself and her daughter. The way she constantly keeps on praising her daughter's mother in law and her husband goes to show that she has no self-worth. Laila's father on the other hand values his daughter the way she deserves to be valued but has very little say in the house.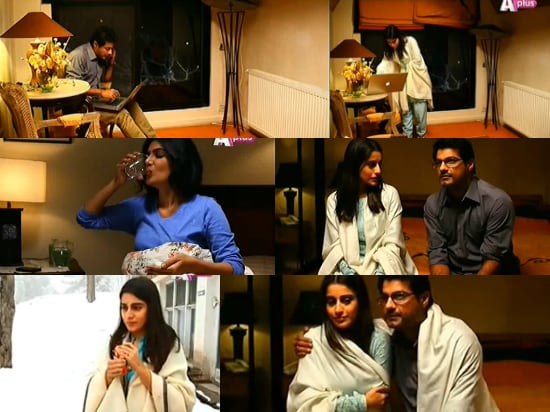 Mansoor's mother on the other hand knows her "value" only too well. Not only does she come from a wealthy background but she is after all the mother of an ideal son who in her eyes is perfect in every way. The way these two women look at their children defines the kind of individuals their children have grown up to be. While Laila thinks she has to prove herself at every step, Mansoor does not feel the need to do so. Laila is still trying very hard to understand her husband and rightly so too. Alishba Yusef is outstanding as Laila; she portrays Laila's sensitivity and simplicity perfectly.
My opinion about Mansoor went even more downhill after watching tonight's episode. He does treat women like objects – meant to fulfill his needs and desires. The way he treated Laila and everything that Kukoo said about Mansoor went to show that he would never put anyone or anything above his own feelings. Mansoor is a charmer in his own weird way and he knows it only too well. He only lets Kukoo go after their chance meeting because he knows that she still loves him and he can have her back anytime he wants. The chance meeting of Mansoor and Kukoo was really well done. Iffat Omer owns her character completely and Sohail Sameer manages to pull it off although he does not have all that it takes to play this character. He manages to convince you that he indeed is a charmer, which in my opinion is grand!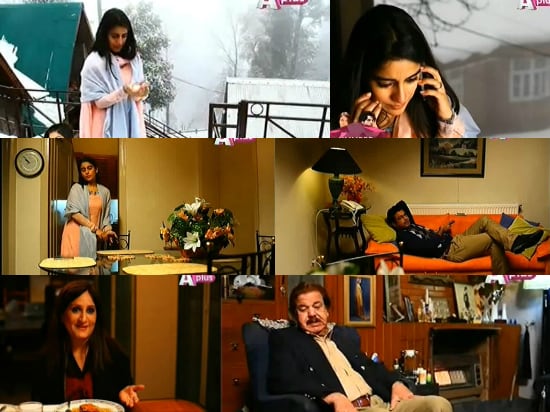 When Kukoo packed her bags and left, I thought she was finally going to leave Khurram but later on when she came back and asked him those questions I couldn't help but relate to her desire of being loved by a real man! Khurram, in my opinion is a sorry excuse of a man. Did Kukoo fall out of love with Khurram only after Mansoor came into her life? Well her conversation with Mrs. Khan surely suggested just that.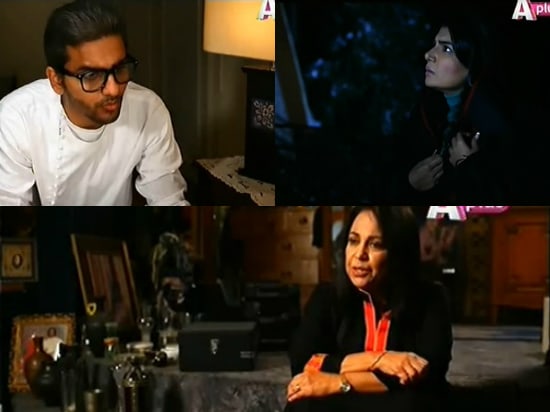 I love this show till now; watching it is like reading a beautiful novel. The credit for that goes to the writer and the director both. The way we are being shown every little detail in beyond brilliant. There is nothing overdramatic about the play but you can't help but relate to and understand the characters. Tonight's episode was beautifully directed, like always. The scene in which Laila talks to her parents on the phone was very touching and brilliantly done in all aspects. The only problem was that when Laila comes out in the balcony with a towel tied around her head, it was a little too obvious that her hair was already dried plus the viewers "got the message" any way! I loved the way different tracks in the story were handled especially in this episode.
Do share your thoughts about this latest episode even if you disagree with how I feel about it.
 Fatima Awan