As a follow up to my earlier article about the quintessential man in our dramas, (Read article here: http://reviewit.pk/the-quintessential-male-of-pakistani-dramas/), let's take a closer look at our female lead. Since most of our dramas are women-centric, it's only fitting that we list out some of those unique qualities that distinguish them from others.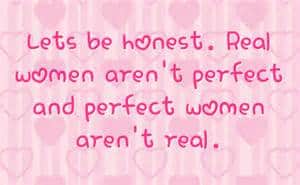 Here's a look at what comprises the quintessential woman in our dramas:
She believes her husband will live up to every promise he has ever made while courting her.
She puts up with her mother-in-law's unfair treatment towards her and continues to try her utmost to please her by getting up early, taking care of her tea-making duties, scraping and scrubbing without a single "uff". It doesn't matter that her mother-in-law continues voicing her contempt, she's after the "Bahu of the Year Award".
When her husband slaps her, she keeps her silence since how could she possibly tell her parents how her husband really is.
When her mother-in-law accuses her of having an affair, she cries her lungs out and would even drop to her knees and beg her mother-in-law to believe in her piety.
When her husband questions her about the father of her baby, she suddenly turns silent and her only response is "Kya aap mujhe itna gira hua samajhte hein?"
When her husband divorces her in a jiffy, she remains distraught for months endlessly and finds it difficult to convince anyone that it wasn't due to any fault of hers. She loses her self-esteem and wonders what went wrong!
She befriends the woman who is after her husband and in-fact, on more occasions than one, trusts her husband blindly enough to leave him alone with the other woman.
When her husband takes a second wife, she is ready to accept and forgive him so long as he stays with her.
She complies with the unreasonable house-arrest restrictions placed upon her by her mother-in-law.
She keeps her silence and doesn't confide in her husband when another man- be it her husband's brother or an ex-stalker are pursuing her.
She thinks that cooking hearty meals are sufficient to keep her man. She neglects herself completely and is more than content being a housemaid and puts her husband and in-laws first.
Her family and friends constantly remind her how lucky she is to be married and she feels truly blessed!
How many more can you add to the list? I'd love to hear your take. P.S This article is a satirical take on the female lead and is not intended to offend any actor in particular. 
Yours in watching,
Kanwal Murtaza